Southeastern Grocers Inc. (SEG), parent company and home of Fresco y Más, Harveys Supermarket and Winn-Dixie grocery stores, is one of the largest conventional supermarket companies in the U.S. SEG grocery stores, liquor stores and in-store pharmacies serve communities throughout the five southeastern states of Alabama, Florida, Georgia, Louisiana and Mississippi. Fresco y Más, Harveys Supermarket and Winn-Dixie are well-known and well-respected regional brands with deep heritages, strong neighborhood ties, proud histories of giving back, talented and caring associates and strong commitments to providing the best possible quality and value to customers.
Southeastern Grocers has invested significantly in its e-commerce shopping technologies to include online ordering and has partnered with Instacart and Shipt for the grocery delivery service. As it embraces digital advancements, SEG has focused on providing its customers with the quality and value they expect in stores with the convenience of online shopping.
SEG has always been looking for opportunities to meet the evolving needs of its customers throughout the communities it serves. Retail Today spoke to Gayle Shields, Vice President of Pharmacy & Own Brands at Southeastern Grocers, Inc to get a perspective on how SEG has established itself at the forefront of grocery segment.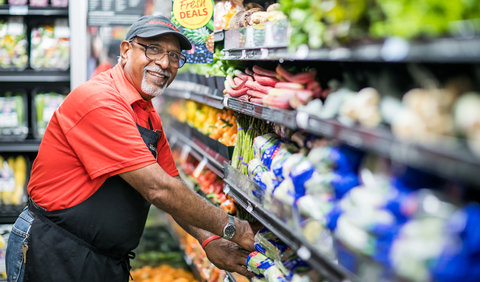 At Southeastern Grocers, we recognize the impact supply chain disruptions and inflation has had on our customers, associates and community members this past year. Like other retailers, our stores are not immune to the current supply chain challenges, but we remain in constant communication with our supplier partners and distribution centers to minimize ongoing pressures. Our associates and customers are at the center of everything we do, which is why we continuously work to improve our offerings and provide the highest quality products at a great price.
We are helping customers save on groceries by offering deeper discounts on more than 150 most-shopped products. As part of our "Down Down" program, Winn-Dixie shoppers will save more than 15% on average when shopping items marked in store by the red hand on signs and tags. Additionally, we have elevated our award-winning private label products with more than 400 new items for customers this past year, boosted our e-commerce offerings to provide customers with additional savings opportunities and we have enhanced our top-ranked loyalty program to offer "rewards Boosters" and additional Mystery Bonus point multipliers.
The past year has been incredibly disruptive for the grocery industry. Which trends and developments were most notable for Southeastern Grocers?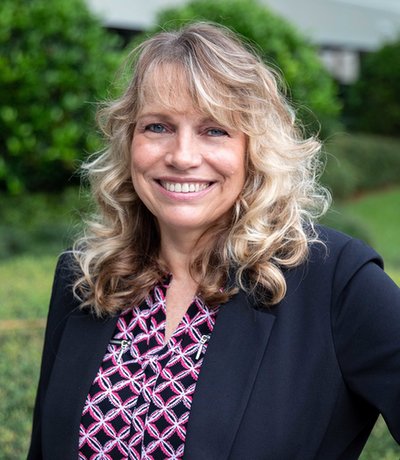 Vice President of Pharmacy & Own Brands at
Southeastern Grocers
What are the things that you're doing to stimulate this culture of innovation?



Looking to 2022, what are the three most important things you would like to achieve?



With more than 8,000 products available through our award-winning Essentials, SE Grocers, Prestige, and Naturally Better product lines, we guarantee significantly lower everyday prices on items we know our customers love to shop, including an average 20% savings on center store products. A recent internal consumer survey found that 97% of our customers perceive our Own Brand private label products as equal or better to the national brand, and we plan to expand our Own Brand assortment with 500 more products by the end of 2022.
We have also committed to increase sustainability in our Own Brand product packaging by the end of 2028 in response to feedback from customers, associates and community members. As part of our pledge, SEG will overhaul our Own Brand packaging by eliminating the use of polystyrene, make all packaging reusable, recyclable or industrially compostable, and include an average of 30% post-consumer recycled material in all packaging.
Additionally, we are committed to being a culture of belonging and fostering an inclusive environment where differences are celebrated, and we reflect those values in the products we offer on our shelves throughout our stores every day. This is why we continue to form stronger partnerships with our local and minority suppliers and connect with new, diverse businesses to ensure we have broader and more inclusive access to evolving customer preferences and product trends.
In addition to growing our Own Brand private label products and continuously offering winning prices, SEG is committed to providing an enhanced, uniquely tailored shopping experience in every community. We have renewed more than 70% of all stores throughout the Southeast with plans to successfully finish our first phase of fleet renewals in 2023.
As a people-first organization, we are proud of our company's cultural transformation journey and will continue fostering a culture of belonging, inclusion and diversity. SEG was recently featured as the top supermarket in the retail space in Newsweek's list of America's Most Trusted Companies 2022. We were certified as a 2021 Great Place to Work® for a second year. Additionally, we were the only grocer featured in Newsweek's Most Loved Workplaces list for 2021, ranking at 48 among the top 100 companies recognized for employee happiness and satisfaction at work. We care passionately for the communities where our associates live and work. Last year, we donated more than $5.5 million to our local communities to support neighbors in need.