With approximately $10 billion in annual sale, Giant Eagle, Inc. is a leading food, fuel and pharmacy retailer in the region with more than 470 stores throughout western Pennsylvania, Ohio, northern West Virginia, Maryland and Indiana.
For nearly 90 years, Giant Eagle has worked towards being a pioneer of the modern supermarket. From its cutting-edge app to its shelf-scanning robots to the Scan Pay & Go checkout lanes and more, the Giant Eagle is always looking towards the next innovation.
Scan Pay & Go is a new, time-saving technology that lets customers use their smartphone—or one of Giant Eagle's in-store devices—to scan groceries as they shop. After scanning, customers can place items directly in their bags and pack up while they shop. Then they can simply use the Scan Pay & Go lane, or any self-checkout, pay and they're out the door.
A Commitment to Sustainability: Responsible and sustainably-sourced seafood is one of Giant Eagle's main priorities. The retailer is constantly refining its practices to make sure suppliers meet requirements that promote the health of the oceans and waterways. Greenpeace ranked Giant Eagle among the top five major U.S. grocery retailers for socially responsible sourcing in their Carting Away the Oceans report!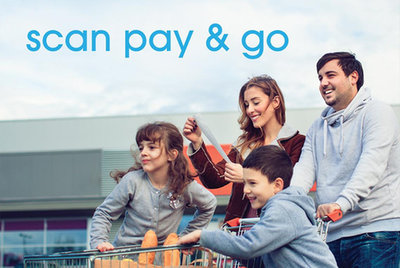 Inventory Robots: If you've walked the aisles of a Giant Eagle store located in Akron, Cleveland or Pittsburgh recently, you might have come across Giant Eagle's newest—and coolest—innovations: the inventory robot! The aisle-strolling bot scans each shelf to track stock levels and product performance. This information gets sent to a team that analyzes that data and makes sure all of the required products get restocked quickly and efficiently.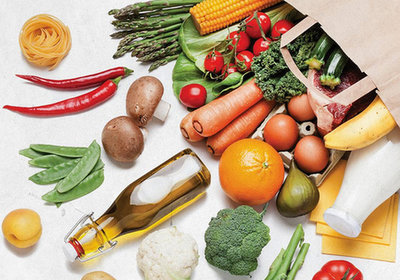 The Giant Eagle Grocery App: Giant Eagle's team has left no stone unturned to make online ordering quick and simple. With the new Giant Eagle grocery app, curbside pickup and home delivery is easier than ever! Plus customers can add items to their cart by scanning barcodes at home, reorder their favorites, and earn perks as usual.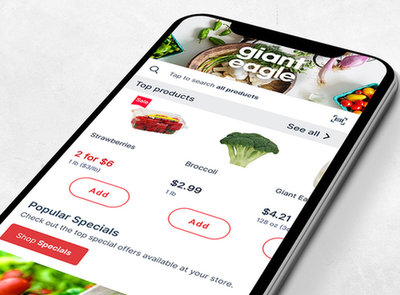 Recent innovations include cashier-free transactions at select locations and deals with PayPal and Venmo enabling customers to pay for their goods via their mobile devices. Giant Eagle has also taken initiatives to further advance its leading loyalty programme across all facets of its business. It is focusing on the end-to-end management of real-time personalized promotions enabling the multi-format retailer to continue to innovate its in-store customer experience.
Giant Eagle has also deployed an IoT framework including 32,000 new digital temperature monitoring devices to remotely, automatically and continuously monitor its critical food assets, Giant Eagle is reaffirming its commitment to providing guests with the highest levels of food safety and quality. Capturing detailed data insights and prescriptive analytics through various sensors provides Giant Eagle's team member's the ability to monitor product freshness in real time.