Tops Markets operates 150 full-service supermarkets including five operated by franchisees under the Tops banner, along with 59 fuel stations. Tops is headquartered in Williamsville, NY, and operates two distribution facilities in Lancaster and West Seneca, NY.
Four years after emerging from bankruptcy, Tops Markets is staging a comeback. Tops has invested substantially in renovating and remodeling its stores. Tops latest upgrades are not only improving its look and product offerings, but also updating its technology and reducing electricity costs by using solar farms to provide renewable energy to many of its stores. Technological capabilities have also been added in the refurbished stores. Included in that has been the implementation of shop and scan, a phone app that allows customers to pay as they shop so they can bypass the register. Also the self-scan registers have been rolled out, helping provide shoppers with a quicker, more modern way to pay for groceries. Tops has installed digital media netwrok from Inmar Intelligence across its stores. "This helps brands amplify and extend their marketing strategies with us in an efficient way, and while building to mutual sales benefits," Diane Colgan, senior vice president said in a statement.
In conversation with RetailToday, Tops Markets President John Persons talks about how the supermarket chain is redefining itself and getting ready for transformational turnaround.
John Persons, President/COO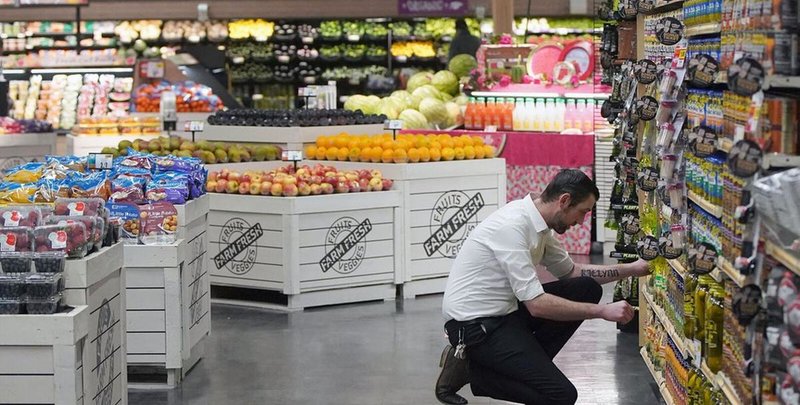 1) How would you describe the changing role of technology within Tops Markets over the past couple of years?
2) What's some of the interesting things you are doing in terms of leveraging analytics in the business?
3) How would you see your mix of formats evolving over the next several years?
In the foreseeable future, the retailers that correctly deploy useful technology will be the growth leaders in the industry. Applications that allow for real time and comprehensive information about the business and the retailer's consumer base are the most critical, followed by hardware and applications that improve efficiency and effectiveness in the stores and in with the support groups. Operating costs are increasing at a rate that hasn't been seen in years and this situation should propel retailers to elevate the importance of technology that is designed to reduce costs.



At Tops, we made the decision six years ago to bring every analytics role in the organization into one central group which then collectively supports the decision making processes throughout the company. We aptly named that group the "Decision Support" team and staffed it with a cross section of experienced business leaders, math scientists, and application designers. For the first two or three years, the team worked on customizing current or adding new business applications to interact and feed data into sort of a symbiotic network. The intersection of information from our rich consumer databases, our merchandising data warehouses, the POS, and consolidated information from our outside partners has proven to be very rewarding and immensely helpful to running our business. The comprehensive output informs almost every area of decision making – from whom and when we target market, to the fresh variety we offer by store, to responsive retail pricing optimization. Importantly, it also allows for organization wide understanding and alignment of how the business is performing and the opportunities to act on.



For traditional food retailers, there will be a continued reallocation of selling space from center store to fresh departments. Prepared foods, deli, bakery and ready to cook categories continue to lead to the store sales growth rates. Advancements in fresh item production and management as well as improved production and supply chain processes have only helped this momentum. Adding useful consumer facing technology will also continue to grow. Better and faster checkout solutions are becoming a requirement – including consumer owned devices for scanning and payment. Additionally, stores designed to accommodate the growing ecommerce business is a must. This includes space and equipment for order holding, consumer access lanes for pickup, and technology and equipment for selection.