Trader Joe's is a chain of neighborhood grocery stores that began in 1967 in the Los Angeles area, and has since expanded to more than 500 stores, in 42 states and Washington, D.C. Trader Joe's is a brand synonymous with friendly human interaction and wildly popular private label available exclusively in-store.
Last year, in "The Breakthrough" podcast, Trader Joe's Chief Information Officer Ron Glickman had said, "Building a portal to help its buyers purchase differently and get to an in-stock position, was "game-changing for Trader Joe's." The 'portal' that Glickman refers to isn't any eCommerce portal. Customers can browse through Trader Joe's website and look at the products currently available in the stores. They can even add products to the cart. When one clicks the checkout button, the message pops up, "This shopping list is just a list. We do not sell any products online. We set up our stores with care, filling them with knowledgeable, welcoming Crew Members and a sense of adventure."
Trader Joe's isn't in any hurry to prioritizing eCommerce, yet customers keep coming back to its store. Historically, technology hasn't been at the forefront of Trader Joe's operations. Trader Joe's, with no e-commerce presence or curbside pickup, missed the pandemic-driven e-grocery surge and doesn't seem to mind.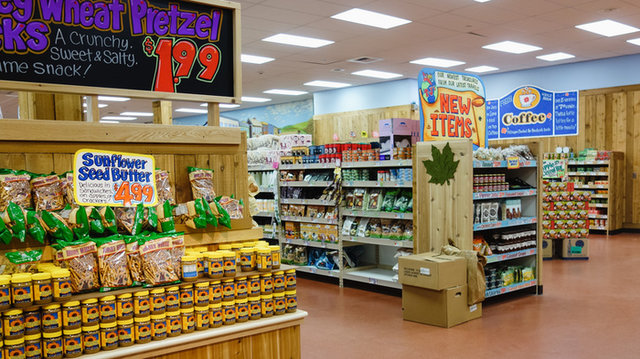 During the pandemic when other retailers were planning on offering delivery or curbside pickup, Trader Joe's did not jump on the bandwagon. In Inside Trader Joe's official company podcast, Matt Sloan, Trader Joe's vice president of marketing, had said, "Our main focus as a company has been doing what's right for our crew members and customers for decades…Creating an online shopping system for curbside pickup or the infrastructure for delivery, it's a massive undertaking," he explains. "It's something that takes months or years to plan, build and implement and it requires tremendous resources. Well, at Trader Joe's, the reality is that over the last couple of decades we've invested those resources in our people rather than build an infrastructure that eliminates the need for people." Marketing Director Tara Miller adds, "The bottom line here is that our people remain our most valued resource. While other retailers were cutting staff and adding things like self-checkout, curbside pickup and outsourcing delivery options, we were hiring more crew, and we continue to do that."
Trader Joe's unique approach to grocery shopping reflects in its incredibly loyal customers. At Trader Joe's, employees are encouraged to go above and beyond and have the freedom to find unique ways to help customers. The store focuses on creating amazing individual experiences and builds real relationships instead of just pushing products. Trader Joe's is truly one of a kind so much so that it regularly makes the list for best customer experience and top customer satisfaction. "We don't lead with [technology]. We want a human interaction. We want our people to spend as much time talking to customers about products as they possibly can," Glickman had said in the podcast interview.
Unlike other grocery store chains, Trader Joe's does not offer rewards cards or coupons. It keeps the shopping experience simple. It believes in providing great products to customers at great prices. Customers know exactly what they're getting when they come into Trader Joe's and how much it will cost. The company prides itself on delivering value by selling almost exclusively items under the Trader Joe's label. Producing its own line of every item in the store cuts costs and the number of products on the shelves. About 80% of the stores revenues come from private label items which is well above other grocery store brands.