Meijer is a Grand Rapids, Michigan-based retailer that operates 258 supercenters and grocery stores throughout Michigan, Ohio, Indiana, Illinois, Kentucky and Wisconsin. A privately-owned and family-operated company since 1934, Meijer pioneered the "one-stop shopping" concept and has evolved through the years to include expanded fresh produce and meat departments, as well as pharmacies, comprehensive apparel departments, pet departments, garden centers, toys and electronics.
Energy and Fleet Efficiency
Rooted in the company's mission to be a good neighbor, Meijer integrates environmental sustainability into daily operations and is committed to continual improvement through smart decisions and innovations that benefit customers and the broader community. Earlier this year, Meijer announced an ambitious goal to reduce absolute carbon emissions by 50 percent by 2025.To meet this commitment, Meijer will build on existing energy and fleet efficiency programs by adding more renewable energy procurement and piloting new innovative technologies, such as energy-saving geothermal projects for refrigeration next year. Meijer is also investing in renewable solar energy project that will generate approximately 200,000 megawatt hours of energy annually.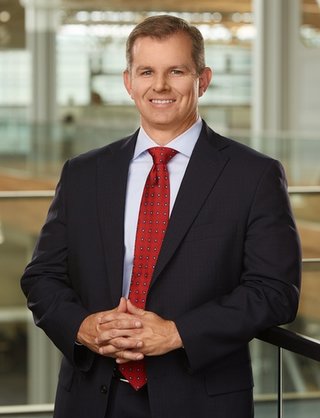 Rick Keyes, President & CEO
At Meijer, we believe in taking responsibility for the well-being of the world around us. We are reducing carbon emissions not only because it makes good business sense, but because it aligns with our values and mission of enriching lives in the communities we serve." - Rick Keyes, President & CEO, Meijer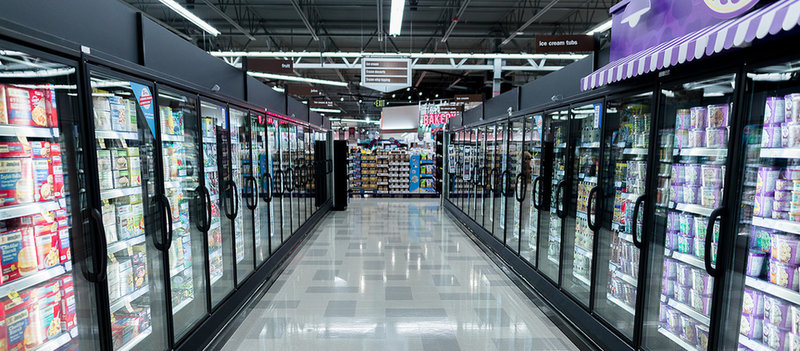 Small changes can make a big impact when it comes to sustainability. One such initiative at Meijer diverted millions of pounds of non-recyclable cardboard away from landfills by making one little change in how the company transports produce (fruits and veggies) all the way from farm to shelf. Transitioning to a new method of transporting vegetables like spinach, kale, collards, mustard and turnips to 258 stores required a lot of coordination within the company, it also required introducing new procedures for transportation and re-use of the containers throughout our supply chain, as well as farms and suppliers. But its efforts paid off. The switch to recycled plastic containers (RPCs) has reduced the risk of damaging it and diverts millions of pounds of non-recyclable cardboard from landfills annually. Today RPCs are being used at every touch point from farm to store, then returned, cleaned, sanitized and re-used.
In addition to the RPC Initiative, other notable sustainable steps Meijer has taken include offering designated areas in its stores where customers can drop off recyclables. The easy-to-find location can be found in the entryways, featuring a selection of collection bins with electronic trackers that update customers on total pounds collected.
Next month (June 2022), Meijer will host its first Sustainability Supplier Summit, giving vendors nationwide the opportunity to showcase their sustainable products – from food to pets to home goods – for Meijer merchants to consider offering on shelves. The Summit aims to expand Meijer's sustainable product offerings and will focus on categories storewide. In order to meet its sustainability standards, Meijer merchants are targeting 38 different certifications on vendor products, or their manufacturing and procurement processes. For example, seafood merchants are looking at vendors following the Best Aquaculture Practices, and the toy merchants are interested in vendors that have Ecologo certifications to ensure products are made without harmful chemicals. Meanwhile, the grocery and consumable merchants are looking for vendors who participate in the Rainforest Alliance Certification Program that validates standards on forests, climate, human rights and livelihoods.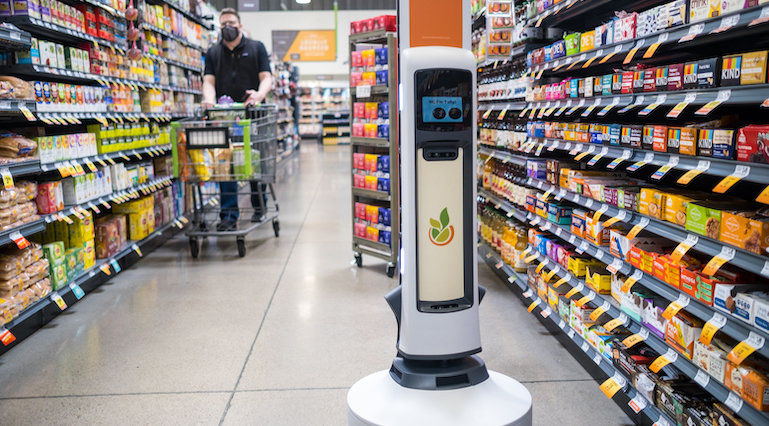 Meijer has always at the forefront of embracing innovative technology. Four years ago, even before the pandemic, Meijer unveiled a streamlined shopping checkout program that provided customers yet another way to shop its stores and save time. The program, called "Shop & Scan" enables users to scan bar codes on items as they shop and bag their groceries while they move through the store, dramatically decreasing checkout time. Once a customer has completed their shopping, they scan their phone at a self-checkout lane and pay, making the checkout experience quick and easy. During the pandemic, Meijer's customers used the Shop & Scan technology more than 100 million times as they shopped and bagged while practicing social distancing to shorten time spent in the store. "Shop & Scan makes the Meijer experience dramatically faster and more convenient for our customers," said Terry Ledbetter, Chief Information Officer for Meijer. "This technology joins our curbside pickup and home delivery programs to provide yet another option for Meijer customers to personalize their shopping experience."
To overcome the problem of product shortages, Meijer has deployed autonomous robots that roams the aisles of several Meijer stores, looking for missing, misplaced and mispriced products. These robots use camera and sensors to capture images and scan RFID tags on products. The information collected is transmitted in real-time to Meijer employees who can better spend their time filling in product gaps and correcting errors to improve the customer experience in-store.
Meijer has also rolled out a next-generation in-store product engagement platform that seamlessly incorporates a digital screen that automatically senses the products that shoppers touch and responds with videos and information about that product — without users having to scan a QR code, touch a screen, download an app or take any additional action.
Meijer is already delivering personalized experiences through its mPerks Rewards program, which arranges deals based on shopping behavior so that the most relevant offers are at the top. It also recommends items based on purchase frequency, predicting when a shopper might be close to running out, and tailors product search results to past preferences.
With relentless commitment to innovating around real shopper needs and focus on shopper-centric strategies, Meijer has built a loyal customer base. It's this kind of agility that has been key to the success of Meijer within the grocery industry.