Based in Emeryville, California, Grocery Outlet is a high-growth, extreme value retailer of quality, name-brand consumables and fresh products sold through a network of independently operated stores. Grocery Outlet has more than 410 stores in California, Washington, Oregon, Pennsylvania, Idaho, Nevada and New Jersey. The company is looking to open 28 new stores in 2022.
Unlocking the Power of eCommerce




Grocery Outlet has resisted incorporating e-commerce up until mid-2021, the rationale being that its frequently rotating assortment is difficult to replicate online. "It's really hard to replicate the treasure hunt experience online," President RJ Sheedy said during Grocery Outlet's earnings call in November 2020. "And then on top of that, just the close connection customers have with the operator and the overall store — what we call the 'wow' shopping experience." However, with sky rocketing eCommerce sales in the U.S., the discount grocer had to finally embrace online shopping.
In October 2021, the company partnered with Instacart, the leading online grocery platform to make its iconic bargain shopping experience available online for the first time ever. "The pandemic has changed the retail experience and how people shop, advancing e-commerce by a decade in just a year and a half," said Grocery Outlet CEO Eric Lindberg at the time of announcing the Instacart partnership. "We think it's important to make our great value products available across another platform and to a greater audience, introducing Grocery Outlet to customers who may not have shopped with us before. Consumers are telling us that convenience is more important than ever—and we are listening. We're using this programme with Instacart to continue expanding the strong foundation of touching lives for the better that we were built upon 75 years ago."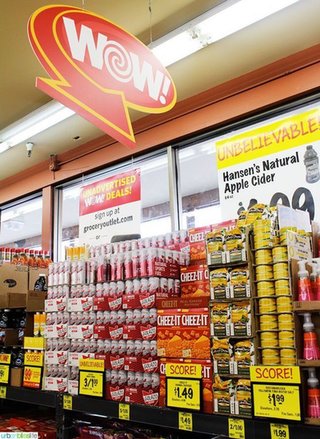 Supercharging Customer Service
Today's customer service expectations are evolving at a rapid pace and legacy systems can't keep up—often holding organizations back from realizing their true potential. This was the case with Grocery Outlet. It needed an advanced service model to keep up with franchise growth—one that tracked service response times against promised SLAs and put information at franchise owners' fingertips. Grocery Outlet partnered with Servicenow and redefined customer service to improve the overall independent operator experience. It also added workflow tools, root cause analytics, self‑service capabilities and provided relevant information to store operators and corporate employees.
Grocery outlet has an integrated strategy towards sustainability. Grocery Outlet has invested in energy efficiency projects, including investments in lighting, HVAC and refrigeration installations. The grocery retailer continues to install energy efficiency equipment, retrofitting stores and implementing tracking and goal setting processes using Energy Star's, GreenChill.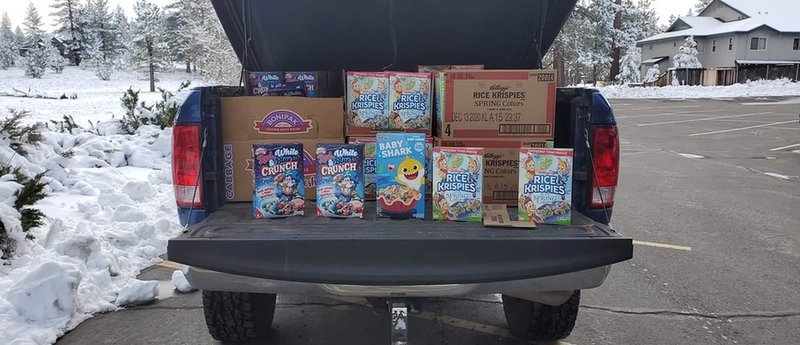 Grocery Outlet is a champion for fighting hunger and reducing food waste. When food items such as the packaged and frozen food pass their "sell by" dates and can no longer be sold in store but is still safe to eat, the Grocery Outlet owners don't want to see it go to waste. Grocery Outlet delivers them to local communities, churches and homeless services and organizations that are on Grocery Outlet's donation list. If produce not suitable for human consumption, Grocery Outlet distributes it to the next best alternative--wasted food is utilized for compost or animal feed.