3 Retail Challenges Tech Solves This Holiday Season
By Reshma Iyer
We're approaching the holiday season – which means soon, consumers will scour retail sites and shops in the millions, looking for the perfect gifts for their loved ones. Meeting demand has remained a challenge for retailers year after year, but recently, these challenges have multiplied. Retailers still must ensure they have the right amount of merchandise in store, but as hybrid models have become the norm, retailers also must ensure their eCommerce sites can handle the influx of shoppers online looking to pick up in store. Furthermore, while consumer expectations around technology have increased sharply in the last few years, privacy concerns have also grown in parallel. Luckily, the right tech solutions can mitigate all these challenges.
"The increased use of AI, geo-location, and search and discovery is helping retailers bring the in-store experience online, and the online experience in-store – creating a seamless experience for their customers."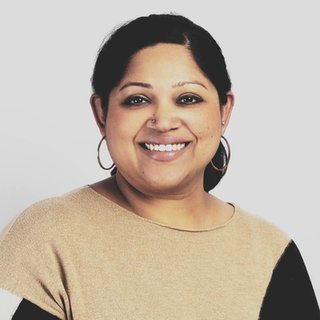 Predicting consumer behavior, especially during the peak holiday season, can seem impossible. The focus tends to be on the direct end-user experience, but the work behind the scenes is important and often overlooked.
While AI has immense potential to provide the necessary insights for retailers to prepare for the upcoming busy season, data and preparation are key. In supply chain, demand forecasting is a tool that leverages various advanced technologies to capture demand accurately – from optimization techniques to predictive analytics and monte carlo simulation. Quality data from extended time periods will add solid value to the AI algorithms for demand sensing, shaping, and planning – helping retailers prepare for what's to come in the festive months.
Navigating Hybrid Retail Models
Teens plan for the holidays as much as retailers do. Picture this: It's October and your daughter just requested a trending shade of sunglasses for your family's 2024 spring break trip. She first fell in love with these sunglasses on TikTok, engaged with the website's AI-powered "try before you buy" feature, and now she's narrowed her choices to three product versions. However, instead of finishing the transaction online, you're prompted by the store locator feature and remember the last pair of sunglasses you purchased for her online had a narrow frame that gave her a headache. Luckily, a couple pairs are available to test out at your local store. So you head over to the mall with your daughter and have her try on a few pairs. Now, all she has to do is wait for a deal during BFCM! This is a simplistic example of highlighting why retailers need to think about and implement a hybrid retail strategy as an additional method of shopping.
There are ample opportunities for eCommerce and brick-and-mortar to weld their customer experiences together. While the online and in-store experiences look very different on the surface, the increased use of AI, geo-location, and search and discovery is helping retailers bring the in-store experience online, and the online experience in-store – creating a seamless experience for their customers.
Privacy Concerns While Meeting Growing Consumer Expectations
Cheers to a Cutting-Edge Holiday Season
In a time when GenAI can write an essay on Gatsby's green light in seconds, consumers expect a lot from tech, including retail tech. Consumers want eCommerce sites to truly know them and provide fantastic, tailored product recommendations. Yet, despite their desire for personalized experiences, more than half of U.S. adults want their online data to be kept private, making the job of retail advertisers and marketers increasingly difficult.
Luckily, AI proves to be a valuable tool for personalizing the online shopping experience, even in the age of privacy. The solution for the highly engaged but deeply private consumer? Integrating an end-to-end, AI-powered site search engine that powers real-time, relevant search results and discovery capabilities. When third-party data is unusable, retailers need to focus on the consumer behavior happening on their sites right now. When a customer is logged in to their store account and browsing, an AI-first search solution can provide strategic recommendations based on a number of touchpoints, like past purchases, browsing behavior, and popular items currently flying off the "shelf" – to name a few. During the holiday shopping season, when consumers are in a time crunch to find the perfect gifts, AI-powered personalized search and discovery will pay off big.
Overall, it's inevitable – the holidays are stressful for retailers and consumers alike. Implementing a hybrid retail strategy, deploying AI, and leveraging powerful demand forecasting tools can help alleviate some of the complexities retail businesses tend to encounter during this time of the year.