Attracting and Converting Holiday Shoppers Through Innovative Financing
In today's retail landscape, the battle for consumers' attention and loyalty has never been greater. Consumers are faced with many options and resources on where to shop and spend their dollars, making it more challenging to reach, engage, and convert these shoppers in meaningful ways. More consumers are also looking to pay-over-time solutions for financial flexibility, especially during times of inflation, when purchasing higher-ticket items such as consumer electronics, jewelry, or even a vacation.
Rising prices also mean reduced disposable income, and more selective shopping – across all price points – so as we approach the holiday shopping season, competition for shoppers' dollars only increases. More than half of holiday shoppers expect inflation or an economic slowdown to impact their holiday celebrations, according to a recent INMAR survey, so as a retailer, holiday season or not, it remains critical to show customers that you "have their back" as they navigate this uncertainty. Flexible, point-of-sale (POS) payment options can be a powerful tool. These solutions are uniquely suited to help retailers offer customized, simple payment plans, addressing the financial concerns and preferences of their customers and ultimately helping them shop confidently.
Through embedded POS financing, retailers are seeing increased sales, more repeat purchases, and achieving higher average order values (AOV), all of which are helping to boost bottom lines during the critical holiday season. Here are a few reasons why.
"Offering flexible financing options gives shoppers the ability to make purchases they may have otherwise deferred or abandoned. The future of retail – for holiday and beyond – will be led by POS installment financing that is embedded into the customer journey, not just an add on at checkout."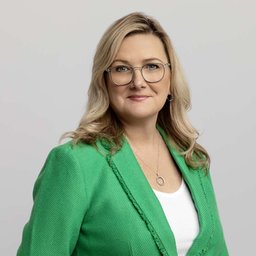 Reducing financial stress
Increasing customer purchasing power
Gaining a competitive advantage
During the holiday season, many consumers face increased expenses, making it challenging to afford larger purchases all at once. In fact, affording everything they need is the most stressful part of the holiday season, according to the INMAR survey, higher than picking out gifts, family gatherings, and preparing holiday meals. Offering flexible financing options allows shoppers to break down the cost into smaller, manageable payments over time. This affordability factor can help give shoppers the ability to make purchases they may have otherwise deferred or abandoned.
The pressure of giving that perfect gift may also lead to impulse buying or spend beyond budget, which can result in taking on additional debt. It's important that your financing options are fully transparent and provide clarity in terms of payments so shoppers can see the total cost of their purchase and installment amounts upfront, as well as the end date. It's important for retailers to avoid buy-now-pay-later (BNPL) services with confusing payment terms, hidden fees and "gotcha" charges.
Seventy percent of online shoppers abandon their carts, and one of the reasons for this can be attributed to unexpected costs or high checkout prices. When customers are offered flexible financing options during the purchase path, it can help reduce sticker-shock and make expensive purchases more attainable, leading to fewer abandoned carts. Also, when financing options are fully integrated into the shopping experience, it streamlines the payment process, reducing the time and effort required to complete a purchase.
Flexible POS financing can also lead to increased AOV. Knowing they can pay over time in fixed monthly installments has proven to be a strong factor in motivating budget-conscious shoppers to select upgrades, purchase premium versions of items, and expand the number of items they purchase.
Offering embedded financing solutions can give retailers a competitive edge by aligning with consumer preferences. Shoppers are increasingly seeking out retailers who provide more payment options, valuing the flexibility and affordability they offer.
Citizens' recent survey with Wakefield Research showed that nearly half (46%) of consumers who have not used a BNPL service will consider it for upcoming large purchases, and that having the financial flexibility to make big ticket purchases is the top benefit for using these types of services (53%). When retailers offer financing options and provide a positive shopping experience, they foster customer loyalty, as those who have a smooth checkout experience are more likely to return for future purchases.
The future of retail – for holiday and beyond – will be led by POS installment financing that is embedded into the customer journey, not just an add on at checkout. This next generation of BNPL offers a more sophisticated experience, built to complement complex commerce strategies, and deepen customer relationships, helping retailers across all categories create a better shopping experience.