How to Provide a Great On-Demand Delivery Experience During the Holidays
If you can't get a customer their order quickly, you'll lose them. More than 66% of Americans surveyed on the topic have said that they would stop ordering from a company following a late delivery. In the on-demand world, time is money.
To make on-demand delivery possible, businesses need to weave automation into every possible corner of their delivery operations. Two especially critical things to automate are routing and dispatching.
With an automated routing and dispatching system, you can be assured that the software will make the best decisions to find the right fleet and optimize their route. These decisions are based on cost, volume, and other assigned rules, like knowing when to extend delivery times or provide alternative delivery options. All decisions need to happen in real-time to ensure compliance with being on-demand.
An automated routing and dispatching system can also integrate with other tech tools, including external providers' software, to serve as a centralized platform. Having all this information accessible and in one place puts you in complete control of your business's delivery experience.
"Businesses need to weave automation into every possible corner of their delivery operations. Using the right delivery software and technology will be invaluable in your overall delivery service and fulfillment strategy."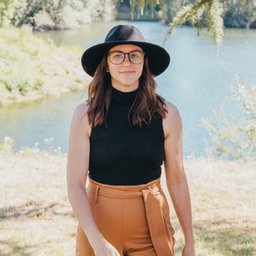 Providing the Best On-Demand Delivery Experience
Delight Your On-Demand Customers
To help you provide the best on-demand delivery service to your customers, we've gathered top tips from the industry.
Contract Delivery Networks: Hiring third-party delivery companies has its advantages because it provides you with extra resources for peak demand periods.

Having contracted delivery networks not only alleviates stress off your own fleets but ensures you have enough drivers on hand for the ebbs and flows of on-demand delivery.


Enable Driver Communications: Using delivery management software allows your drivers to get in touch with one another using an application meant for business communications. This means drivers can stay ahead of potential issues, and work with one another to ensure the best seamless delivery experience.


Ensure All Data Sources are Synced in Real-Time: When you're delivering things on-demand, there isn't a whole lot of time to do quality checks or find an available driver. You need to know the orders are error-free and that you have a driver ready as soon as one is needed.

Having this information in a centralized location with a delivery management program will help make sure that all your teams are synced up in real time. This way, any changes like an order cancellation or change in the delivery driver is communicated to your team instantly, preventing disruption of the delivery flow and preserving a positive customer experience.
Ship-From-Store to Fulfill Local Orders: If your business has brick-and-mortar locations, you can use these stores' local inventory to fulfill nearby orders, reducing delivery times and lowering delivery costs.


Provide Digital Proof of Delivery: Proof of delivery (POD) is documentation that verifies an item has been delivered, like a signature from the recipient or a photo of the package being left at the door along with a date and time stamp. POD covers your driver in the event that packages go missing as well as helps prevent fraudulent loss claims. With a software platform, you can automate prompts to obtain these proofs as well as have them uploaded into the system immediately.


Enable Customer Tracking and Communications: When shopping for delivery management software, look for options that can send push notifications to customers as their order moves through the delivery flow, from leaving the warehouse to arriving at their doorstep. Customers should also be delighted to receive an estimated delivery date with real-time visibility into their order's whereabouts.


Capture First-Hand Feedback: Being able to capture driver ratings is essential because they provide insights into what customers thought about their delivery experience and what can be improved.

With right software options you can get a first-hand account of each customer's experience after their delivery with an integrated feedback form.
No matter what your approach is to providing great on-demand delivery experiences, the key thing to remember is that your goal is to make your customers happy. Happy customers turn into loyal customers.
Using the right delivery software and technology will be invaluable in your overall delivery service and fulfillment strategy.