Preparing for the Holiday Rush: How to Embrace AI While Keeping it Personal
In an increasingly ecommerce-driven world, customer service is often the only human touchpoint customers have with your brand. On top of that, these interactions often define whether a one-time customer will become a repeat buyer, with nearly a third of customers (32%) reporting they would "fall in love" with a brand because of great service. In comparison, 42% said they would stop buying from a brand altogether after just two bad service experiences.
As we head into our first holiday season with AI playing a prominent role in customer service, retailers are at risk of losing even more of that personal connection — but only if they don't strategically approach their AI implementation. So, how can brands strike a balance between keeping things personalized while also taking advantage of the power of AI?
1: Create a Seamless Customer Journey
Customers are still very hesitant about the switch to AI, reporting that chatbots leave them feeling "deflected" instead of engaged and cared for. In fact, according to Gladly's Customer Expectations Report, 73% of consumers want to be treated like a person, not a case number, so brands should strive to keep a personal connection.
Retailers who ensure a cohesive relationship between AI and customer service have clearly heard this customer feedback and focused their AI implementation around creating positive interactions. Businesses that properly utilize both AI and service teams provide a seamless and consistent experience to customers.
When the perfect balance is struck, AI passes a customer off to a member of the service team with a summary of its interaction with customers and leaves notes on customer preferences, pain points, and conversations. From there, the agent who helps that customer can provide a personalized experience without the customer having to repeat themselves again and again. This not only creates timely service but also provides consistency across interactions for customers, ultimately contributing to brand loyalty with 72% of shoppers are willing to
spend more with a brand that provides a great customer experience.
"Brands need to strike a balance between keeping things personalized while also taking advantage of the power of AI. When AI works hand-in-hand with customer service teams, brands can ensure the customer experience is personalized, efficient, and effective."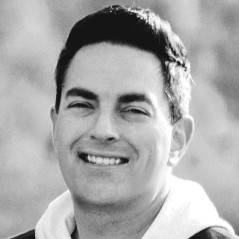 2: Empower Your Customer Service Teams With AI Training
3: Prepare for the Holiday Surge
Businesses should strive to empower CS teams to use AI in a way that fuels personalization and helps save time — which can come in handy during the busy holiday season. AI can be intimidating for agents, but when companies take the time to train their teams to use AI it can give them a leg up in the industry. According to recent data, customer service teams want this too, with 62% of surveyed agents reporting they want ongoing training opportunities to help them grow their career and stay on top of the latest industry trends.
Considering 47% of agents ranked engaging and conversing with customers as a top motivator, customer support craves personalized customer interactions. Ensuring teams are highly trained on AI utilization creates a domino effect that results in a human-centric and effective experience for customers. With the right tools, customer service teams can feel empowered in their conversations with customers, which aids in building loyalty and a strong connection.
Beyond job satisfaction, proper use of AI will help with customer support productivity. When leveraging AI strategically, some brands have been able to resolve 52% of conversations during peak season. With AI keeping track of customers' prior customer service interactions, agents will not only know customers by name but understand past pain points and personal shopping preferences leading to increased sales.
The holiday season inevitably brings a rush of customers, purchases, returns, and, of course, customer service issues. One of the best ways brands can tackle this issue is to prepare — whether that be through the adoption of AI or hiring additional support staff. Hiring and training additional staff can be costly with new employees costing roughly $4,700 per hire according to Society for Human Resource Management (SHRM). This is where AI can step in to support.
When customer service teams are able to lean on AI for more mundane tasks, they can allot more time for complicated tasks and nurturing the customer relationship, ultimately leading to a loyal customer. JOANN, for example, was able to slash its support backlog by 93%, boost agent efficiency, and elevate customer and employee satisfaction — all while managing a 25% holiday surge without added staff.
When AI works hand-in-hand with customer service teams, brands can ensure the customer experience is personalized, efficient, and effective. By using AI to completely transform the customer service space, brands are able to create a cohesive brand experience while still keeping the empathetic human touch and personalized element. At the same time, AI provides customer service teams the breathing room needed to provide personalized experiences that create loyal customers who will continue to come back each holiday season.