Four Ways DTC Brands Can Expand their Business with a Holiday Catalog
In the constant battle for customers, relevance and dollars, DTC brands are developing multi-layered marketing strategies that marry sophisticated digital engagement with more traditional analog approaches, including brick-and-mortar retail locations. The reality is that online-only customer lifecycles tend to be severely limited by factors like increasing acquisition costs and the imminent depreciation of third-party cookies. These dynamics are driving prominent brands – including Wayfair, Warby Parker, Pendelton and even Amazon – to find new approaches for building customer lifetime value (LTV) – including adopting more conventional marketing tactics.
Increase Customer Touchpoints
The new frontier? Catalogs.
Catalogs have been around since the 1800s, when Tiffany first published its famous "blue book." So why would they surface as a fresh new tactic for DTC brands in the 21st century?
Research shows that, thanks to the power of touch, consumers across all age groups have an affinity for direct mail and tend to hold onto it. Direct mail's "memorability" gives catalogs a shelf life and impact that far outweigh that of most social media. Instagram stories, while fun and engaging, are gone in 24 hours and cannot reliably spark consumer recall.
With the holiday season approaching, marketing teams should be considering how to integrate catalogs into their year-end strategies. Here are four ways DTC brands can expand their businesses using the tried-and-true holiday catalog.
Catalogs have the power to bridge the ephemeral with the perpetual. Complementing web and social media efforts with a physical representation of a brand can enhance recognition and credibility. As customer attention becomes more difficult to attract, beautifully designed and printed mail pieces can help reengage that attention and serve as a brand differentiator.
"In an age where Instagram stories, while fun and engaging, are gone in 24 hours and cannot reliably spark consumer recall, DTC brands can expand their businesses using the tried-and-true holiday catalog."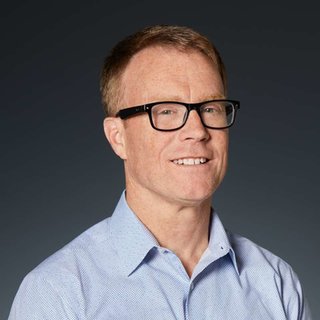 Launch New and Exclusive Products
Catalogs invite customers to explore a brand's full product range at their own pace, even discovering items they may not have sought out on their own. Showcasing related or complementary products can create cross-selling and upselling opportunities that are difficult to develop online. With careful targeting, product inclusion and compelling narratives, a catalog can shift the periodic buyer into a loyalist and increase their lifetime value.
As the season of giving inspires consumers to open their pocketbooks, the presence of a catalog on the kitchen counter can make all the difference. With nearly 70% of adults using catalogs as a shopping resource1, these printed books offer a prominent stage for promoting special seasonal products or new releases. And a well-designed catalog is likely to hang around long after the season is over, serving as an enduring reminder of the brand and its offerings. A catalog should illustrate the unique lifestyle narrative of a brand. It should include hero products that sell best, but also a selection of adjacent, new, and missed products. A good marketing partner can help curate and develop content to enhance a catalog's storytelling.
One significant benefit of online marketing is the ease of measuring performance against KPIs. It may be surprising, but this kind of measurement is not out of reach for printed items such as catalogs. With the right content, segmentation, testing and tracking of response and conversion rates, catalogs can be a powerful tool for understanding what resonates with customers.
Marketers are masters of complexity. They understand that one size does not fit all brands, and a single-channel strategy does not win customers' hearts, minds and wallets. A seasoned marketing partner can take a holistic view and remove friction from the process of evaluating, budgeting, designing, printing and distributing a catalog campaign for a DTC brand.
A blended and truly omnichannel approach that leverages the strengths of multiple platforms – including those developed hundreds of years ago – is always a gift that keeps on giving.