The Peak Margin Opportunity Hiding Behind Consumers' Shifting Attitudes
This year as peak approaches, conflicting economic indicators—increasing wages, cooling labor market, cooling inflation, student loan repayments restarting—have retailers scratching their heads and wondering what to expect from consumers this holiday season.
Consumer mindsets don't conform to a single narrative
At Pitney Bowes, we look at three trends to triangulate future demand: consumer spending, retailer earnings, and close coordination with our clients on shipping forecasts. Here's what we're seeing:
Consumer spending—particularly online—appears to defy gravity. Consumers are spending more on goods versus 2022 even after accounting for inflation (spending on services, already elevated, is flat year-over-year). Online sales are up more than 7% versus 2022, even though online prices have been on a deflationary trend. This trend, however, may not be mirrored in parcel volumes because of two reasons: large retailers incentivizing (and especially suburban consumers adopting) buy-online-pickup-in-store (BOPIS) transactions; and higher free shipping thresholds driving consumers to make fewer purchases with larger basket sizes, resulting in fewer parcels shipped.


Retailer earnings show that consumers are "trading down" on brands as they seek lower prices. Walmart and TJX reported stellar quarterly results, at the expense of Target and higher-end department stores.


Among our clients, we are seeing similarly divergent forecasts based on category. Mid-price apparel, as well as accessories and beauty brands, are optimistic; sporting goods and home décor brands are approaching peak more cautiously.
"Given the challenging macro environment, brands have a narrow window of opportunity to save money without costing consumer expectations."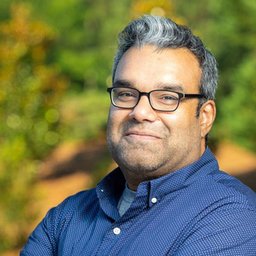 Consumer delivery expectations have settled into a new norm
New peak margin opportunities open up
Furthermore, the latest edition of the Pitney Bowes Order Experience Index, which tracks changes in consumer preferences around ecommerce experiences, revealed a notable shift in delivery speed expectations. Many consumers—especially information workers—have settled into working in hybrid environments and no longer have a set daily or weekly schedule, painting a picture of cluttered calendars with personal errands, kids' activities, travel and work all increasingly intertwined.
While they may have the flexibility to be home to receive an occasional urgent delivery, having every online brand promise a conformant 2-day delivery window has become a nuisance. What's more, time-sensitive purchases are once again easy at local stores, so the need for same-day or next-day delivery has lost significant utility and appeal—as evidenced by tumbling express volumes for both major private carriers—particularly for cost-conscious shoppers who are constantly on the move and are willing to settle for a "good enough" product at a store nearby.
For unique products consumers do decide to buy online, shoppers are already primed for higher-than-last year free shipping thresholds. As shipping costs rise, several enterprise ecommerce brands have raised the required purchase amount to qualify for free shipping in recent months. It's no surprise that our most recent BOXpoll survey found that 42% of consumers already expect it will become harder to qualify for free shipping this holiday season than last year.
Consumers who've traded down on brands and have revised their delivery expectations are creating two major cost-saving opportunities for retailers this peak season (and into 2024):
Use more affordable ground services for your free/deferred shipping method at checkout—you will see significant savings in one of your largest cost centers. Though many retailers have already settled on their carrier portfolio for this peak, market leverage belongs to those shippers who have the ability to effectively evaluate and compare carriers and have built redundancies into their networks as carriers announce peak pricing. When adding deferred delivery services, make sure to set clear delivery date expectations up front and use narrow day or date ranges where possible. The adage "underpromise and overdeliver" doesn't earn you any brownie points with today's consumers, more than half of whom consider early deliveries to be "inconvenient".


Reconsider your free shipping threshold. A combination of large brands raising their required minimum spend and a significant portion of consumers already expecting higher thresholds give online retailers of all sizes—who specialize in unique, non-time-sensitive items—cover to do the same.
Given the challenging macro environment, brands have a narrow window of opportunity to save money with more non-day-definite shipping options and higher free shipping thresholds without costing consumer expectations.