Redefining Retail Media Networks' Role in a Unique 2023
As we approach the golden quarter, marketers have a first-ever opportunity to leverage the power of retail media networks (RMNs) as a key in the multi-faceted lock that is today's dynamic, occasionally turbulent economic environment and changing consumer behaviors. Here's how to build this key for your brand.
1. Dissect the 2023 Consumer Expenditure Landscape
2023 is forecasted to be "The Great Trifurcation" — 33% of consumers plan a decrease in spend, 33% plan to maintain, while 30% plan to increase. [1] Brands must then have a three-pronged approach to the market with different messaging and media strategies for each of these three cohorts' spending mentality. Brands should tap into RMN's granular first-party data, segregating consumers based on their spend intention. This allows for personalized content and promotional offers that strike the right tone with the consumer. It goes beyond price and promotion, too. For instance, those with decreased spend could be targeted with messages highlighting value and durability, while the latter group might be more receptive to premium products or exclusive collections.
"A successful 2023 RMN strategy does more than just bridge online and offline realms; it should be an empathetic, data-driven compass that understands and addresses the aspirations and constraints of its consumer base."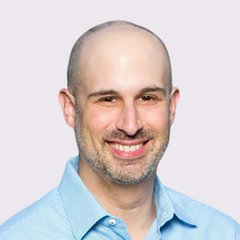 2. Align Your Timing With Consumer Timing
3. Adjust Your Pricing Based on Retailer and RMN Analytics
4. Know Everyone Is a Savvy Shopper
5. Consider Student Debt: The Underlying Narrative
6. Segment Audiences and Messaging, Then Apply Across All Channels
Last year's earlier-than-ever start to the holiday shopping season is driving consumers to expect more of the same this year. And two big factors will drive earlier purchase — discounts and FOMO. When asked what will motivate them to buy, 65% of consumers pointed to discounted prices. Another sizable segment, 26%, appears scarred by last year's supply chain issues as they aim to ensure they can get what they want, or need, and in time too.
Knowing that by the dawn of November, half of consumers have already embarked on their holiday shopping journey, plan for "pre-festive exclusive" campaigns. Consider time-bound promotions, or unveil a limited-edition product range, creating a palpable urgency. As a brand, winning your category this season requires a significant early lead.
In addition to the consumers who are poised to be swayed by discounted prices, an overwhelming 69% place price as their primary driver during purchasing decisions. [1] This inherent price consciousness calls for an agile pricing model within RMNs. Harness real-time analytics and competitive monitoring to offer dynamic pricing based on factors such as day of week and geography, ensuring optimal value proposition, especially amidst inflationary pressures.
With rising prices outpacing household incomes, consumers are donning the hat of the "savvy shopper." In fact, over 90% of consumers have resorted to smart shopping initiatives in the last year and show intentions to continue. [2] RMNs must recognize and reward this savvy behavior. Introduce tools that enable consumers to effortlessly compare prices, considering 75% activity, the lion's share, occurs directly on product and category pages. Moreover, spotlight the total value of deals, possibly through bundled offers or exclusive loyalty rewards.
The Supreme Court's decision surrounding student debt forgiveness may take money directly out of your customers' pockets. With an impending monthly outlay averaging $300 for millions of consumers [3], there's an inherent financial caution. Brands can use RMNs to address this demographic. Highlight existing collaborations with fintech partners and flexible payment options along with smart deployment of these funds.
Given this backdrop, 2023's holiday shopper profile crystallizes as being value-centric, anticipatory, and discerning. For brands and marketers operating on RMNs, 2023 will be won with 3 A's: anticipation, agility, and adaptability. A successful 2023 RMN strategy does more than just bridge online and offline realms; it should be an empathetic, data-driven compass that understands and addresses the aspirations and constraints of its consumer base. Simply stated — to resonate with consumers, we must communicate with them in a way that shows we understand them.

In this landscape, RMNs emerge not just as advertising platforms but as vital touchpoints that can either make or break the consumer's shopping journey. An RMN strategy should be seen as a dynamic, responsive entity, evolving in real time, always in step with the pulse of its audience.
Sources:
Optimove Consumer Survey, 2023.
YouGov, FMCG/CPG & Retail Whitepaper: Changing purchasing habits in a cost-of-living crisis. 2023.
Earnest Analytics, 2023.