Bargain-Hunting, Experience-Seeking Consumers are Turning to Gift Cards for Holiday Giving
Although inflation has cooled, the cost of goods remains high, which means consumers may have to dig deeper into their pockets to shop for the holidays. According to the Q3 2023 Gift Card Gauge from Fiserv, more than 1 in 4 U.S. consumers (27%) plan to spend more on gift purchases this season compared to 2022. While consumers are prepared to spend more, that does not mean they will settle for paying full price. In fact, 28% are already searching for discounts and promotions, with another 31% waiting on annual shopping events like Black Friday to make their move.
A popular avenue for stretching spending power, gift cards have quickly become a preferred holiday gift for both givers and receivers. To that end, 68% of consumers say they are planning to buy gift cards this holiday season.
As retailers begin preparations for a busy 2023 season, here are three trends shaping holiday gift card programs.
"Retailers should build a gift card program, offering flexible gifting options that delights their customers through year end and keeps them coming back in 2024."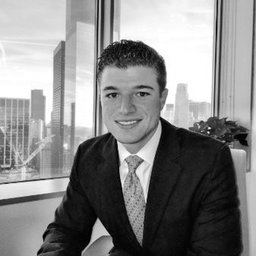 1. Consumers are getting a jump on their peak season shopping


In addition to higher prices, consumers continue to face supply chain issues that may leave retailers out-of-stock for must-have items. This has led many holiday shoppers to start their peak season purchasing earlier than ever. As of August, two in five consumers had already started their holiday shopping, a 25% increase from the same time a year ago.
Of those shopping, many are doing so with a focus on product availability and cost:
63% of shoppers are making purchases as they find available options.
54% are spreading out their spending over time to combat inflation.
Gift cards have become a simple answer for many consumers facing these challenges. Discounts and promotions associated with gift cards give a financial break to the gift giver, while a gift card provides flexibility so the recipient can get the gift they want, when they want it. In fact, according to the Gift Card Gauge, flexibility is the number one reason (72%) consumers will buy gift cards this holiday season.
Gift cards are often referred to as branded currency, a means for a consumer to store value via a card designed to reflect the brand of that business. Gift card designs can drive the selection of a specific gift card – especially during the holiday season. Forty-three percent of consumers say they will be looking for gift cards with holiday-themed designs this season; 24% of consumers say they prefer cards designed to show a wintery landscape.
In addition, retailers marketing gift card products in-store should pay close attention to placement and the location of complementary products like greeting cards. Forty-six percent of consumers look for gift cards near the checkout and 40% of consumers will use a greeting card to "wrap" their gift card.
Experiences continue to grow in popularity, with more consumers seeking to spend their time and money doing things rather than buying tangible items. With that in mind, experiential gifting has also become popular throughout the holidays.
According to the Gift Card Gauge, 66% of consumers are interested in gift cards that feature partnerships from multiple companies. Businesses can provide multi-vendor gifting options through collaborations with complementary businesses, a strategy often used to market complete experiences—such as "dinner and movie" gift cards that can be used at both restaurants and movie theaters.
In addition, when gifting an experience, 44% of consumers want to include tipping in the gift card value. This allows the gift giver to pay for the end-to-end service when they give a massage, manicure, or other experience to a friend of family member.
Focusing on what customers want this holiday season, namely flexible gifting options that do not break the bank, will help retailers build a gift card program that delights their customers through year end and keeps them coming back in 2024.