Get Personal to Win Loyal Customers this Peak Season
Consumer sales this holiday season are forecasted at a 1% year-over-year growth rate as consumer spending tightens leading up to peak season. This year's peak season will be key for retailers having a successful year or not with many relying on a strong spike to end the year profitably. The main thing retailers can do now is run the most efficient business possible and continue to win over customers. One key aspect is personalized communication, which is vital at every stage of a customer's post-purchase journey. Adding personalized, proactive communication to your retail toolbox will increase levels of transparency and help to improve customer trust, satisfaction and loyalty.
"Proactive communications at every step of the post-purchase journey will increase levels of transparency and help to improve customer trust, satisfaction and loyalty."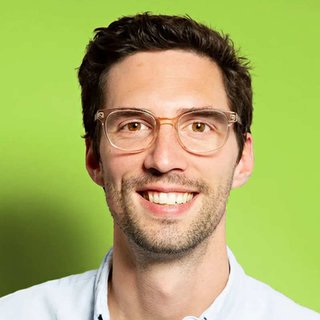 Embrace a customer-centric approach
It's easier and cheaper to convert customers that have already experienced your brand rather than bringing new customers in. A great way to make sure every customer has a positive buying experience is by tailoring your post-purchase messages based on the details you've gathered about them. Understanding your customer's past shopping behavior or preferences will allow you to craft a personalized and inviting shopping experience.
Start with a personalized order status page, which is known to reduce customer inquiries by up to 25%. Allowing customers to check the status of their delivery and choose a preferred channel for inquiries will decrease the amount of where is my order (WISMO) requests and allow you to manage customer queries efficiently. Based on our research, 53% say that the post-purchase is the most emotional part of their shopping journey. Your customers will be informed in real time during the most emotional time of their order.
While your customer waits for their purchase, encourage them to shop based on your suggested accessories or other products related to their order. For example, if a customer is buying a purse, you can suggest bundling their purchase with a matching wallet or wristlet. Suggesting products makes your customer's life easier and gives them a better shopping experience.
After a customer makes a purchase, be sure to spend time connecting with them. Our latest research found that 90% of people want brands to engage them during delivery. More specifically, 56% want immediate updates in the event of a delay. Providing delivery confirmation notifications that improve the customer experience share relevant, easy-to-understand content with each touchpoint. This is a great time to send product instructions or educate on how to use the specific product.
Similarly, send a follow-up email just a few weeks after delivery to check in on their satisfaction with the product and overall experience. This proactive approach demonstrates that you care about their opinions and are committed to their satisfaction. Another way to make customer feel connected to your brand is sending a personalized thank you note with a small gift or discount code to encourage customers to return for additional items. If your brand has a loyalty program, you can increase conversion rates by adding invite-only deals into your communication to make customers feel extra special and keep coming back.
If a customer decides to make a return, present customers with the ability to first exchange for a new size or color. If an exchange isn't possible, there should be open, personalized communication as the refund processed. When a customer can share why they are making the return, it can help you learn their preferences for the future.
Make sure you don't leave customers in the dark this holiday season and send proactive communications at every step of the post-purchase journey. From sending deals tailored to their favorite looks to keeping them in the loop when deliveries are delayed, retailers that proactively communicate with customers will drive customers back again and again.