Have You Started Your Holiday Shopping? 44% of US Shoppers Already have
It seems like every year the holiday shopping season starts sooner, and this year it's already well underway. From July through September, 44% of shoppers said they will have already been holiday shopping, while another 35% will shop in October, 57% in November, and 48% in December.
Especially as recessionary threats continue to loom, consumers are hunting for deals, and they seem to be taking their time to make sure they do it right. To make sure they get the best prices, they'll also likely be quite active during Black Friday and Cyber Monday. So, how can your brand engage with and inspire shoppers to spend their hard-earned dollars on you?
Bazaarvoice surveyed 1,000 US shoppers to find out where, what, when, and how shoppers are purchasing this holiday season, especially during Black Friday and Cyber Monday weekend. Here's are our biggest takeaways on how brands and retailers can be successful for this second half of the year:
"For shoppers, reviews are a top priority for the holiday purchases. Shoppers believe what their fellow shoppers have to say, and that kind of resounding encouragement from trusted sources can be just what they need to press purchase."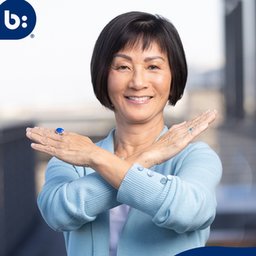 Shoppers need to be able to find your brand at all their favorite watering holes
Shoppers are keen to hear from other shoppers - so time to gear up your user-generated content to boost interest and sales
Shoppers believe what their fellow shoppers have to say
E-commerce has absolutely exploded since the pandemic, but shoppers haven't given up heading to physical stores for their holiday shopping. The majority of consumers we surveyed (81%) said they'll holiday shop in-store, while 72% said they will online, and 22% said on social media. In terms of what kinds of stores, they'll shop from, 82% said large chain retailers, and then local businesses (58%) barely edged out online-only brands.
Consumers said they'd prefer to learn about Black Friday/Cyber Monday deals via ads (64%) and social media (46%). Social media is actually a huge tool and watering hole for holiday shoppers, as half (49%) said they follow brands to discover Black Friday deals. In fact, 63% said they expect to discover new products there during Black Friday/Cyber Monday and 45% said they're more likely to discover a product there over any other channel during that sale weekend. A quarter said they actually prefer to shop via social media.
No matter where they shop, shoppers indicated that reviews are a top priority for their holiday purchases. Three quarters (74%) agreed that reviews impact their purchasing decisions over Black Friday and Cyber Monday, while over half (59%) said the same about their purchasing decisions on social media. Three quarters (73%) also said they feel more confident in a purchase when they use user-generated content to make a purchase decision over Black Friday/Cyber Monday and 64% said they trust that shopper content more than brand-provided content like product descriptions and professional product photos.
Because reviews are so integral to shoppers' purchasing decisions, brands need to spend the time now if they haven't already to assess the quantity, recency, and quality of the product reviews and social content including customer photos and videos that they have. If they don't have enough of this consumer content or not enough of it was collected recently, they need to immediately implement different tactics to start collecting fresh content. This can be done through sampling campaigns, post-interaction emails, review sweepstakes, hashtag campaigns, and even simply asking their customers to leave reviews.
Once that content is collected, they need to ensure that their websites, product pages, social media, marketing emails, and even physical ads or product packaging is full of customer feedback like reviews and customer photos. This type of content validates shopper purchase decisions with the authentic and trustworthy voices of their fellow peers. Shoppers believe what their fellow shoppers have to say, and that kind of resounding encouragement from trusted sources can be just what they need to press purchase.