Thriving in the Gen Z-Driven Holiday Shopping Landscape
A significant transformation is underway as the Gen Z generation of shoppers – those born between 1996 and 2010 – redefine holiday shopping. This generation now commands over $360 billion in disposable income – more than double the amount from just three years ago. And with 7.3 million Gen Z workers already in the U.S., this market segment will continue to grow.
Gen Z's distinctive preferences and values are reshaping the holiday shopping experience, making it more convenient, spontaneous, intertwined with social media, and even akin to a game. Retailers who fail to grasp and adapt to this evolving trend risk missing out on a substantial opportunity to gain loyal customers and increase revenue.
A recent Generational Insights study conducted by premier consumer financing company, Synchrony, uncovered some additional findings that retailers should find of interest:
The Evolution of Social Media Shopping: A staggering 47% of Gen Z consumers have made purchases through Instagram, underscoring the growing significance of social media in holiday shopping. Retailers must establish a robust presence on these platforms to thrive during the upcoming holiday season.


Prioritizing the Shopping Experience: Gen Z places immense value on the buying experience, often considering it as vital as the product itself. Retailers need to focus on creating engaging and memorable shopping experiences that transcend mere transactions, especially during the holidays.


Rewards and Savings Motivation: Gen Z revels in earning rewards and points that can be redeemed for discounts and savings. Incorporating loyalty programs and incentives into your holiday strategy can significantly resonate with this younger demographic.
Synchrony's study also reveals an interesting twist: Gen Z appreciates shopping in physical retail stores. This may seem unusual in an increasingly digital world, but it underscores the complexity of engaging the Gen Z audience. It also underscores that retailers must adopt a multifaceted approach to effectively capture this generation's attention during the holiday season and beyond.
In this challenging landscape, here are three recommended strategies to empower retailers to endure and thrive over the holiday shopping season in this Gen Z-driven market:
"Gen Z represents a market segment that retailers can no longer afford to ignore. Retailers must adopt a multifaceted approach to effectively capture attention of Gen Z generation of shoppers during the holiday season and beyond."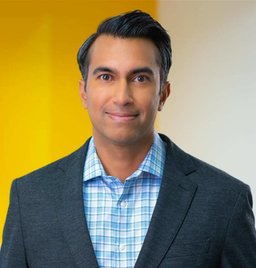 1. Holiday Shopping at Gen Z Speed
2. Offer Flexible Payment Options
3. Create a Personalized, Harmonized Retail Holiday Shopping Experience
Traditional online shopping processes often appear cumbersome, slow, and outdated to Gen Z. They demand a holiday shopping experience that is swift, seamless, and enjoyable. Recognizing this, Synchrony collaborated with the payments startup, Skipify, to enable instant purchases across various digital channels like email, text, and social media. Streamlining, accelerating, and enhancing the online shopping journey aligns with a potent retail trend during the holiday season. Your shopping platform must be as swift and dynamic as Gen Z shoppers themselves.
While Gen Z still prefers debit over credit, their use of credit is on the rise as they aim to build a credit history. The holiday season presents an excellent opportunity for retailers to provide young shoppers with diversified financing options. This may encompass offering a store credit card, providing choices for installment loans, or embracing the increasingly popular buy-now-pay-later model. Enhancing payment flexibility can also involve contactless methods, such as enabling smartphone payments or implementing "cashierless" technology in physical stores. The more options you offer, the likelier you are to appeal to Gen Z shoppers.
An online presence remains essential, as Gen Z consumers typically research and review products before making holiday purchases. Constructing a harmonized retail holiday shopping experience hinges on harnessing the potential of data analytics and mobile devices. It's crucial to present consumers with the right offer at the right moment and in the right location. Products such as Synchrony's dApply enable consumers to apply for financing effortlessly with a simple QR code and receive a credit decision within minutes. This level of convenience can be a game-changer during the holiday season.
Gen Z represents a market segment that retailers can no longer afford to ignore. This holiday season, retailers who embrace this evolving landscape and adapt to embrace the next generation of shoppers will not only excel but position themselves for success in the years to come. As we embark on this season's busy shopping journey, remember that understanding and engaging Gen Z is key to thriving in this new world of retail.