Maximizing holiday sales: the impact of a seamless checkout for retailers
The holiday shopping season is fast approaching, and although it's still September, retailers are gearing up for what promises to be a critical period for their business. In 2022, holiday sales grew 5.3% in the U.S., making this a historically significant time of year in which retailers project an uptick in both e-commerce and in-store sales.


With households looking to make the most of their budgets amidst rising costs and economic uncertainty, retailers are actively innovating to meet consumer demands. One crucial aspect that can impact repeat business is the final stage of the customer journey – the checkout experience. In this article, we will delve into how payments play a pivotal role in driving retailers' growth and revenue during the holiday shopping season.



"Retailers need to work with the right payments partner to create a fully optimized and simplified checkout where customers will want to return again and again."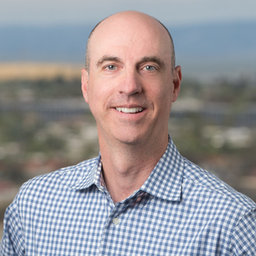 Cost-consciousness is driving buying decisions
With concerns about inflation and the resumption of student loan debt repayments looming large, Paysafe's latest Lost in Transaction research found that cost-consciousness is driving buying decisions. While discretionary spending remains strong, customers are now looking for more value when deciding how to spend their hard-earned cash.

When surveying 14,500 consumers in various parts of the world, the study found that two-thirds of respondents (67%) were more likely to make purchases during Black Friday and other seasonal sales or discounting events, where they have a greater chance of getting a better deal.
The importance of offering multiple payment methods



A quick and easy checkout puts a bow on the consumer experience
The way consumers shop and interact with their favorite brands has fundamentally changed and when paying for their purchases, Paysafe's research found that consumers also have their set preferences. The study found that debit cards are the most popular online payment method, with 70% of consumers indicating it's one of their preferred methods, followed by credit cards (53%), and credit cards stored on a mobile wallet (40%).
The adoption of alternative payment methods has also seen substantial growth in the past year, with 41% of respondents favoring digital wallets and 40% showing a preference for bank transfers. Additionally, 30% of respondents opt for online cash or eCash as one of their preferred payment methods.

To remain competitive, retailers must embrace the varied ways their customers prefer to pay and consider the end-to-end transaction journey as a key factor that can make or break a business due to its direct connection to the overall customer experience. In fact, many consumers indicated that they would abandon their carts if their preferred payment method wasn't available – 14% to 25% depending on the method.
It's happened to every one of us amid the rush of the holiday shopping season: having to wait a prolonged period of time in line or having the payment declined or slowly processed online causes frustration. To create differentiation, retailers must focus on tech-driven solutions that provide customers with effortless, intuitive, and quick shopping experiences.
With many retailers depending on the revenue they receive from seasonal sales, being able to handle surges in demand is vital. Failure to effectively address these challenges and meet the demands of their customers may result in lost revenue but could also wreak havoc on the business' reputation and impact future sales.
By understanding how the retail landscape is changing, the economic challenges that consumers are navigating, and offering a range of payment methods that cater to the needs of their customers, retailers will be equipped to achieve the expected sales growth this holiday season. This means working with the right payments partner to create a fully optimized and simplified checkout where customers will want to return again and again.