This Holiday Season, Generative AI Will See Its Biggest Retail Test Yet
The 10 months since OpenAI's ChatGPT brought generative AI technology to the masses have been largely defined by chaos and opportunity - and the biggest opportnuity of the year might just come this holiday season. As consumer adoption continues its rapid ascent, brands of all sizes are left scrambling to catch the AI wave.
For retailers, this nascent technology represents an industry-wide transformation that has already become inevitable. We're trending towards a world where the seemingly limitless potential of generative AI and large language model (LLM) technology is at the center of every aspect of the retail experience.
A good indication of the imminent retail disruption can be found in a recent Salesforce report on consumer AI adoption. They found that in just 8 months, 17% of shoppers have already used generative AI technology as part of the purchasing process. It should come as no surprise that 92% of retailers now say they are investing more in AI this year. We're all left to play catch-up as AI continues to rapidly evolve.
To better understand where we're headed, it's worth a look at what has been a rollercoaster three year run for the retail industry. The post-COVID era has been defined by an ongoing game of tug-of-war between physical stores and digital retail. While physical stores saw a renaissance of sorts between late 2021 and 2023, the balance is swinging back in favor of digital retailers. Salesforce expects digital commerce to climb to about 56% of all retail spend over the next 18 months, with the implementation of generative AI set to play a critical role in creating more personalized digital experiences.
"This year's holiday retail experience is set to usher in a new, AI-powered era for the industry. Current AI-driven applications could save the industry billions of dollars and are just the tip of the iceberg for generative AI's impact on the retail space."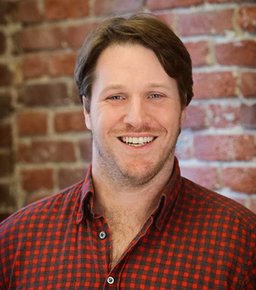 With generative AI's ability to answer questions and maintain natural conversation, it's easy to see how customer engagement is a clear use case for the technology. Retailers of all sizes have already turned to AI to manage customer inquiries, process and support returns, and even act as a virtual concierge to aid in the purchasing process.
Amazon is a great example of the existing use of AI personalization in retail. Their AI-powered recommendation system analyzes a user's browsing and purchasing history to serve up highly personalized product recommendations in the shopping experience. We have AI to thank for that feeling we've all probably experienced where Amazon somehow knew what we wanted before even we did.
Luxury fashion house Maison Valentino took this personalization even further by utilizing generative AI to develop a virtual personal stylist trained to assist with product discovery. We're at the point where this level of AI integration isn't just a nice-to-have, as nearly 70% of consumers now expect this level of personalized service from their favorite brands.
The goal here is creating a more personalized experience for every retail consumer – an experience that mimics the high touch feel of shopping in a brick and mortar store. With AI-powered chat experiences and customer service tools, retailers have an opportunity to not only surface information on the products consumers are looking for, but also offer personalized results that can drive a high AOV.
These customer-facing applications are just the tip of the iceberg for generative AI's impact on the retail space. Imagine a tool capable of instantly analyzing historical data, social media trends, weather patterns, and countless other data points to predict demand for a given product. What was once science fiction is now commonplace thanks to the adoption of generative AI and LLM technology.
Take Zara for example. The International fashion brand utilizes an AI-powered system to optimize the efficiency of its global supply chain. Using all available data, including customer feedback, their algorithms predict demand and shave valuable time off of the shipping and fulfillment processes. The end result is near-perfect operational efficiency and, ultimately, happier customers worldwide.
We're a lot closer to the start of the holiday shopping season than we'd all care to admit, and this year's holiday retail experience is set to usher in a new, AI-powered era for the industry.
With such a rise in online holiday retail spending comes the looming risk of returns undermining the bottom line. Generative AI offers a range of unique solutions to the challenge of finding the right fit when you can't actually try the item on in person. AI-driven virtual fitting rooms are an incredibly functional look into the future of retail.
Can't get to the store to try something on? Let AI show you exactly how that medium cashmere sweater will fit so you can make the right purchasing decision and avoid the hassle of a complex return. It's a valuable tool for consumers, sure, but the reality is that the bulk of the value here sits with the retailers themselves. With generative AI powering more engaging product education, brands are already seeing a reduction in the volume of returns they have to process. With the holiday shopping season on the horizon, this is a trend that could save the industry billions of dollars in return-related expenses.