'Tis the Season for Stronger Loyalty Rewards Programs
By Aron Alexander
CEO and Founder, Runa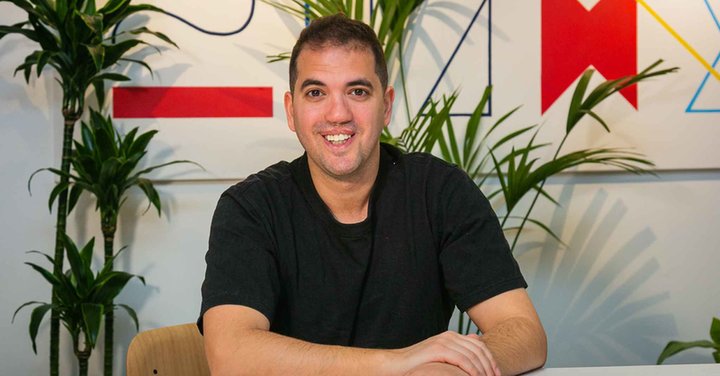 Aron Alexander, CEO and Founder of Runa
With the holiday shopping season right around the corner, businesses should be looking to leverage the customer loyalty they've fostered over the year to drive sales at this critical time. Of the strategies businesses use to incentivize customer engagement and long-term patronage, loyalty rewards programs have proven to be incredibly effective. The value of the global loyalty management industry – currently around $5.6 billion – is expected to more than triple by the end of the decade.
However, loyalty programs are laden with unsatisfactory rewards and inflexible value redemption options – payouts that inspire the opposite of loyalty. Adapting loyalty rewards programs to reflect customer preferences can therefore help businesses secure customer loyalty in order to boost sales as much as possible during the upcoming holiday rush.
What's the best way to facilitate these programs and the payouts they provide?
To answer that question, our company, Runa, carried out a comprehensive survey of the attitudes and behavior of 900 consumers across the US, UK, and Germany. Not only did the questionnaire reveal that programs aligned with varied customer preferences drove engagement, helped with retention, and cultivated brand loyalty, but it also uncovered valuable insights into the ways in which businesses can design and optimize loyalty programs most effectively.
"Holiday season is the moment of truth for businesses. By offering gift cards and adapting rewards programs businesses can facilitate higher customer satisfaction and engagement, boosting revenue streams in the process."
The Opportunity
Our study revealed that grocery stores and supermarkets tend to be the places where consumers collect the most loyalty rewards. Of those surveyed, 69% collect as many rewards as possible from such businesses.
But most respondents were not satisfied with the discounts or promotions these rewards typically offer. Rather, 61% preferred value-equivalent prepaid or branded gift cards, which enable buyers to spend their rewards on products they actually need or want. Gift cards, however, only account for 38% of the rewards customers earn.
Herein lies a valuable opportunity for businesses to fortify customer loyalty ahead of the holiday shopping season. By acknowledging the greater appeal of gift cards and adapting rewards programs accordingly, businesses can facilitate higher customer satisfaction and engagement, boosting revenue streams in the process.
Flexibility Begets Loyalty
Not just any loyalty rewards program will do. Cultivating customer loyalty requires finesse.
At a time when consumers increasingly expect instant gratification, businesses cannot afford loyalty programs defined by convoluted earning structures. Many rewards come with an expiration date – a window that inconveniences participants or forces them to use their rewards in ways they don't want to. The bottom line: it's not just efficiency that consumers seek when redeeming the rewards they earn, it's also flexibility.
55% of respondents confirmed this, saying they gravitate towards loyalty programs that guarantee seamless and helpful redemption processes.
Offering consumers the flexibility to redeem their rewards how and when they want should be a critical staple for any loyalty program. When holiday shopping is in full swing, businesses that minimize barriers to reward redemption stand the best chance of improving and sustaining customer loyalty.
Hard-Earned Loyalty
Keep in mind that consumers are not married to any one loyalty program. 40% of respondents would consider switching to a better program if available, indicating that consumers are actively seeking programs that will cater to specific needs.
Although consumers may initially join a program because of its benefits and incentives, their decision to stay or leave lies in the perceived value they find in the redemption choices. If a business's loyalty program fails to provide attractive reward options, it risks losing customers to competitive programs that do.
Happy Holidays
In many ways, the annual holiday season is the moment of truth for businesses. How well will their customer engagement strategies from throughout the year pay off?
Businesses intent on attracting holiday shoppers have a prime opportunity to strengthen their bottom lines by recalibrating these programs, providing consumers with the freedom and flexibility to redeem their rewards as they please – a win-win for buyers and businesses alike.