How Retailers Can Adapt to Emerging Tech Trends for a Seamless Holiday Season
The holiday season, with its shopping frenzy, has always posed both challenges and opportunities for retailers. With current forecasts indicating cautious spending patterns this year, it's imperative for retailers to be proactive, optimize their processes and entice customers. Integrating the latest tech trends into their strategies can provide the edge they need. Here's a comprehensive guide to help retailers integrate these innovations effectively.
Embrace Digital and Mobile Payments
Digital and mobile payment systems — whether it be Near Field Communication (NFC), QR codes or mobile wallets — have rapidly evolved from a passing trend to a cornerstone of the modern retail landscape. Apple Pay, for example, is accepted at over 85% of retailers in the U.S.
Ahead of the holidays, retailers need to invest in the latest and greatest in mobile payment tech to alleviate the common pain points of long lines and wait times, offering customers a quicker and more enjoyable shopping experience than traditional card or cash-only methods.
Mobile payment platforms also often provide retailers with valuable data that can be used to offer personalized recommendations or loyalty rewards for repeat customers. Syncing the store's loyalty programs with digital payment methods will allow customers to earn and redeem points seamlessly. Retailers will also need to ensure digital payment systems are consistent across all sales channels, whether in-store, online or via loyalty apps.
Before the peak season begins, run informational campaigns about the new payment options, ensuring customers are aware and prepared. Retailers should also consider offering limited-time digital payment-exclusive discounts or promotions during peak shopping hours to encourage its usage and boost customer loyalty.
"From SoftPOS systems to palm-scanning payments, there is no shortage of new resources available for retailers to keep up with evolving customer behavior."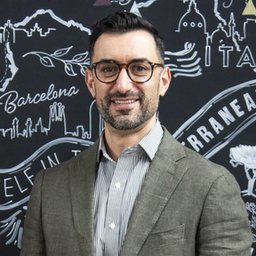 Invest in SoftPOS Technology
Prioritize Enhanced Security Measures
Another new trend in the realm of mobile payment methods is the use of SoftPOS systems, which can transform a smartphone or tablet into a fully functional point-of-sale terminal. This technology is expected to surpass 34.5 million global users in the next five years due to Apple's entrance into the space.
Gearing up for the holiday season, retailers can leverage SoftPOS platforms to streamline the customer experience, which is especially beneficial during the holiday rush, where checkout lines are often long and customers are in a hurry.
In addition to creating a better customer experience, SoftPOS is a robust tool that can streamline inventory management, billing and supply chain operations behind the scenes. SoftPOS-enabled devices can process orders anywhere in the store, for example, thus reducing wait times and even allowing for targeted upsells or promotions based on the customer's current selections.
Retailers will need to invest in a SoftPOS platform that can integrate with their existing backend CRM and in-store inventory systems. They should regularly hold training sessions for staff to ensure they understand mobile-based checkouts and are equipped to handle the influx of holiday orders, reducing manual errors and boosting overall efficiency.
Since SoftPOS eliminates the need for multiple standalone payment terminals, it can also translate to tangible savings. Retailers should audit their current equipment before the holiday season in order to identify redundancies and areas where SoftPOS can streamline processes. They can then relocate those saved resources to enhance other facets of the customer experience.
Security is a paramount concern for consumers, especially during the holiday season when transaction volumes are high. Last year, over half of surveyed consumers reported being worried about being victimized by fraud during their holiday shopping — 17% higher than the previous year. Retailers need to regularly update their software to ensure the latest security features are implemented.
For example, some mobile payment systems now use encryption and tokenization to ensure the security of payment data. This reduces the risk of card skimming and fraud, providing peace of mind and a more seamless and secure experience for both customers and merchants alike. Implementing innovative biometric systems, such as the Amazon One palm-scanner, can also be a smart investment for retailers as they significantly elevate the security of payment processes.
Running awareness campaigns highlighting these high-tech security measures is a great way to assure customers that their transactions are secure, further building trust and loyalty during the holidays.
The holiday season is a prime opportunity for retailers to not only maximize their sales but also optimize the customer experience — making it seamless, efficient and secure. As the holidays draw near, the time is ripe for retailers to deck their halls with the latest in digital and mobile payments, ensuring a season that's merry and bright for both retailers and shoppers alike.