Three Key Factors to Consider for Stress-Free Customer Service This Holiday
By Corey Besaw
Chief Operating Officer, Ubiquity
Retailers invest significant resources in their fourth-quarter plans and for good reason. U.S. shoppers spent more than $936 billion last year despite interest rate hikes and historic inflation. While shoppers are expected to get a later start on holiday shopping compared to recent years, industry analysts still are expecting overall retail spending to top $1.3 trillion this year.
Of course, driving sales is only one piece of the puzzle. How you prepare for the flood of customer inquiries can affect sales and have lasting impacts on your brand, for better or worse. It's critical to be ready for seasonal volume spikes in your business. However, no matter how good your forecasts are, you still have to expect the unexpected.
As you finalize your plans for Q4, keep these three keys to success in mind:
"Failing to provide stress-free customer service could turn an otherwise successful holiday season into a blemish for your brand reputation and increasing the potential to lose loyal customers."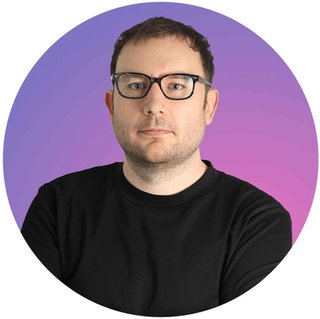 1. Analyze the Customer Journey
The importance of optimizing the customer journey cannot be overstated, especially ahead of seasonal spikes. Assess the customer journey in every channel to spot and solve for friction points that could drive up contact volume. You've no doubt gone through this exercise before, but it's important to review your customer flows with seasonal promotions and marketing plans in mind. Will you be introducing anything new that could affect the customer experience or confuse customers? Holiday prep is also a great time to revisit your general online or in-app FAQs to ensure customers can find answers to their most common questions.
I also recommend reviewing the top contact drivers. This is important for a few reasons. First, to look for self-service opportunities. Second, to monitor changes to ensure you're able to tackle supply chain or quality issues before they get out of hand. And lastly, to focus training on the most common contact types. If tracking a package is the main reason for incoming inquiries, why not include a package tracker on your website, in your mobile app or in the IVR?
2. Recruiting and training seasonal agents is an art and a science
On one hand, you're relying on previous years' data to forecast customer support needs. On the other, you must be flexible enough to adjust if and when you blow through your projections and be able to provide meaningful employee engagement for agents to reduce absenteeism and attrition. Connecting with colleges and universities to recruit students for seasonal work is one promising approach. Students aren't necessarily on the hunt for permanent work yet, so there's typically less attrition than average. Another benefit to this strategy is that you're also developing young talent for future permanent roles.
Training for seasonal staff should also be more targeted. Rather than focusing on every question an agent might receive, focus training on the most common contact types. This allows you to shorten an agents' training time, which keeps costs down, and makes it easier to hire additional agents quickly.
3. Utilize Humans and Technology to Drive Better CX
There has been a lot of recent chatter about AI's potential to disrupt many aspects of how we all do business. When it comes to CX, AI has the power to help drive better outcomes, but it's important for organizations to find ways to align human talent with AI. A 2023 study by Survey Monkey found that while chatbots have their place, customers really want empathy and understanding for complex issues. The study found that 90% of people prefer to get customer service from a human rather than a chatbot. Sixty-one percent 61% said humans understand their needs better than AI, and 52% say human customer service agents are less likely to frustrate them than chatbots.
AI and machine learning technology can work to boost agent performance, and there are a couple of ways to approach it. Program AI to help guide agents through calls in real-time to ensure the quickest and most compliant resolution. For example, build process maps that correspond to the most common questions and use AI to suggest the best course of action. Another tactic is to focus on the most common agent mistakes. Newer agents are more likely to make these mistakes than tenured agents, so deploying AI to help avoid common pitfalls is useful during peak seasons.
The holiday season sees a surge in customer inquiries, orders and customer questions and concerns. Consumers, who are even more strapped for time, expect seamless shopping experiences and swift issue resolution. Without a well-prepared and efficient customer service process and infrastructure, merchants risk being overwhelmed by the influx of requests and frustrating customers. Failing to provide stress-free customer service could turn an otherwise successful holiday season into a blemish for your brand reputation and increasing the potential to lose loyal customers.