Customer Service Can Be an Unexpected Gift This Holiday Season—If Retailers Get it Right
Retailers, your customers have one thing on their wish list this year: better customer service. Interactions' 2023 state of customer experience (CX) survey found that 76% of consumers expect better customer service than they get today. In fact, many would rather get a cavity filled or take the SATs again than deal with your customer service team.
A lack of good customer service is a massive missed opportunity. To say nothing of brand reputation and customer loyalty, research from HubSpot shows most business comes from existing customers. And if those customers are happy, they spend more. Good customer service can lower your customer acquisition cost, reduce churn, and increase each customer's lifetime value.
The holiday season is fast-approaching. The related increase in support call volume can strain customer support teams and create an even poorer experience for customers. That means now is the time to put a plan in place to manage the holiday shopping frenzy. And our data shows a quality customer experience can come from both technology- and human-driven support.
"This year's holiday retail experience is set to usher in a new, AI-powered era for the industry. Current AI-driven applications could save the industry billions of dollars and are just the tip of the iceberg for generative AI's impact on the retail space."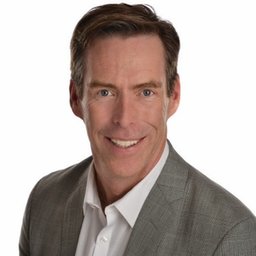 Map out your CX needs for the season
Leverage technology and automation to address common concerns quickly
Have a human at the ready for complex issues
Internal data from Interactions' own system, which includes retailers across industries, suggests holiday-related call volumes will begin to increase on November 1. The actual size of the increase can vary by retailer type: Our data suggests clothing and shoe retailers can see a 2x increase. Retailers specializing in custom gifts often see an increase in call volume of 10x. Call volume will likely peak on November 27 (the first business day after Black Friday) and December 26 (the first business day after Christmas).
The reason customers call can vary as the season progresses, so your strategy can't be set-it-and-forget-it. Our data shows that in November, the initial increase in customer service calls are from people looking to place an order. In December, customer needs begin to change, as inquiries about order status and order problems grow. Come January, a majority of people are calling to make exchanges or figure out gift card balances after receiving holiday gifts.
Use these insights along with your own historical data to map out what the holiday season might look like for your team. Pinpoint specific challenges and questions your own customers have experienced during past holiday seasons so that you can get a plan in place to address them.
Making the information customers need easily available can nip poor CX in the bud. Find ways to serve up what customers want to know before they even ask. For example, since December tends to bring a deluge of calls checking order status, consider increasing the number of email updates you send out. Proactive communication reassures customers that you and your team are on it.
In fact, in all likelihood, customers don't want to call your support team. Recent research found that nearly three-fourths of all shoppers would rather solve product and service issues on their own than talk to a service agent. You can empower them to do so with CX technology like chatbots and other AI-powered messengers.
Say you're a retailer that specializes in wearable technology. If you review historical data, you might see a bulk of your customers asked about the holiday return and exchange policies for smartwatches. Rather than let these questions overwhelm your team this year, develop and integrate concise answers into your solutions. Whether you use an automated voice system, chatbot, or website notifications, delivering this crucial information upfront makes life easier for shoppers. And the research bears this out: Our own survey found that 69% of consumers value access to support options like virtual assistants and chatbots, and 57% say those options helped them easily resolve an issue over the past 12 months.
With CX tools in place, you can ensure your customer support team is only dealing with those issues that need a person-to-person connection. During the holidays, shoppers might be more frustrated and emotional than usual as they're under pressure to find the right gifts and receive them on time. If they encounter complex issues such as locating a package lost in transit or receiving damaged items, AI is going to sour their experience rapidly. In our survey, 36% of respondents expressed frustration when they're unable to chat with a person about a complex issue—spotlighting the need for technology and humans to work in tandem.
In these instances, you need a system to route customers to human representatives as quickly as possible. This is your opportunity to use automation to support the people aspect of customer service. You can update your voice system's natural language processing to understand what constitutes a complex issue and when it should transfer a caller. Or you can analyze chatbot conversation data to retool when it should reroute customers to humans based on their request.
With sales ​​​​​​​underperforming expectations, no retailer can afford to offer poor CX this holiday season. To make the most of one of the busiest times in the business, focus the next few months on developing a thoughtful strategy to support customer needs from November to January—and beyond. Customers that have a positive experience in one of the stressful shopping times of year are apt to remain happy and loyal to your brand into the new year and beyond.