How AI-First Technology is Reshaping Retail Merchandising from Rule-Based to Revenue-Generating
Early holiday sales have set a tone of uncertainty for the upcoming shopping season, breaking records while also falling short of predictions. In an economic climate heavily influenced by inflation and global financial uncertainty, retailer's profits are eroding as costs rise and consumers become more price sensitive. Retailers need to take advantage of the latest technology trends to provide shoppers with a seamless shopping experience.
In this highly competitive eCommerce landscape, what will you do differently this holiday season? How will you keep your head above water and stand out from the competition?
Modern retail needs modern technology. And AI-first technology is your differentiator
What is AI-First Technology?
Leverage AI-First eCommerce Search and Product Discovery to Improve the Customer Experience
AI-first technology is technology that is completely powered by AI. Trained on vast arrays of data, the algorithms that power AI-first technologies are dynamic. They can learn and update, continually refining their output based on user data, and possess a superior understanding of user intent and context.
The most prominent AI-first technology in eCommerce is AI-first search and product discovery. This technology presents your shopper with the most relevant, buyable, personalized and revenue generating search result – bridging the gap between consumer and merchant. Would a human-curated search result give you that?
Customer expectations have been on the rise for several years, with seamless omnichannel experiences becoming standard. Once-standout features like BOPIS and curbside-pickup are now expected. Consumers today have so many options that, after a negative online shopping experience, 82% of consumers will avoid your site.
AI-first search and product discovery platforms can help you:
Deliver hyper-personalized shopping experiences. AI-first solutions have the power to move beyond segmentation and deliver 1-to-1 personalized shopping experiences, tailoring search results to a customer's preferences such as brand, style or color.
Create seamless omnichannel shopping experiences. Up to 81% of consumers research a product online before purchasing. As such, features like real-time inventory display, in-store item locations and stock level display by store have become essential for creating the online shopping experience customers are looking for – and AI-first solutions excel at omnichannel.


Support multiple fulfillment types. With the proliferation of delivery options comes the logistical challenge of fulfillment. With their ability to process vast amounts of data in real time, AI-first solutions are especially suited for creating frictionless fulfillment and delivery experiences.


Support seasonality and trending products. The AI is able to intuitively spotlight trending and seasonal products, as well as bury them when out of stock, without merchandiser intervention.
These improvements in customer experience lead to increases in key website metrics like conversion rate, average order value, and top-line sales, adding millions of dollars a year in revenue.
"This holiday season the key to thriving in this unpredictable landscape is to leverage AI-first eCommerce search and product discovery to bridge the gap between consumer and merchant"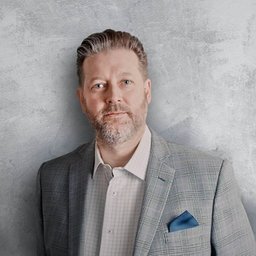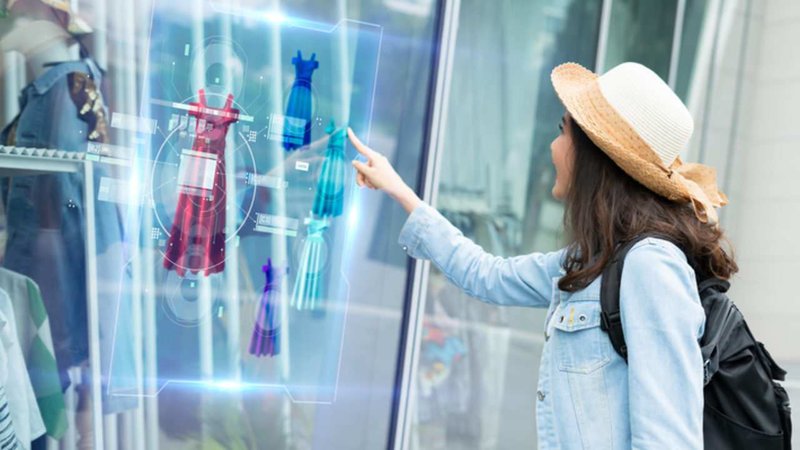 Evolve Your Merchandising Strategy from Rule-Based to Revenue Generating
While the top-line revenue benefits of an AI-first search and product discovery platform can be revolutionary for retailers and consumers, the back-end productivity benefits are where this technology truly shines.
An AI-first search and product discovery solution can help your merchandising team:
Drastically reduce manual intervention. Legacy solutions require extensive manual intervention and thousands of search rules to deliver relevant results, which requires many merchandiser hours to maintain. Due to the self-learning nature of AI, AI-first platforms do not require search rules, and most users go from thousands of manually curated rules to just a handful upon launch. This frees up merchandisers to work on more valuable and revenue-focused tasks.


Optimize every site search for revenue. Even with thousands of search rules, most enterprise eCommerce merchandising teams can only optimize the top 5% of searches. By leveraging AI-first solutions, retailers can optimize every search for revenue, ensuring that customers are always served the most buyable result.


Focus on creating and optimizing seasonal campaigns. Freeing up the merchandising team also allows them to work on more revenue focused tasks, like testing and optimizing creative campaigns for the upcoming holiday season.
AI-first eCommerce search technology is intuitive and unbiased, eliminating errors from a manual rule curation process while providing merchandisers with the tooling, features and control they have come to rely on. By utilizing a search engine that is entirely built on AI, the paradigm of merchandising is shifting from rule-based to revenue-focused.
This holiday season the key to thriving in this unpredictable landscape is to leverage AI-first eCommerce search and product discovery to bridge the gap between consumer and merchant, optimizing each eCommerce shopping experience for both the shopper and the retailer.