Three Key Trends for E-commerce Success This Holiday Season
By Matt Furneaux
Director of Location Intelligence, Loqate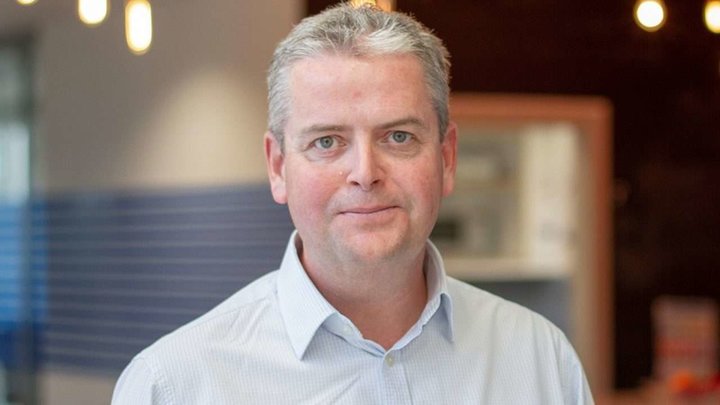 On Prime Day, Amazon's annual two-day online shopping bonanza, shoppers purchased more than 375 million items, the most ever, contributing to a 6.1 percent surge in overall e-commerce sales and potentially serving as a bellwether for the quickly arriving holiday shopping season.
This is good news for e-commerce platforms, which have battled relentless challenges in the past several years, including surging demand caused by a global pandemic, snarled supply chains that dampened product availability, and economic uncertainty as economists and pundits promised a recession was a month away for more than a year.
However, e-commerce companies shouldn't expect shoppers to relinquish their hard-earned cash for just anything. In fact, as consumer confidence begins to wane, there is growing evidence that they are prepared to spend less enthusiastically and more selectively, making it critical that e-commerce companies elevate the customer experience and optimize their offerings to maximize their share of the expected $1.3 trillion that consumers are expected to spend this holiday season.
For e-commerce platforms looking to maximize opportunities this holiday season, here are three can't-miss trends for e-commerce success.
"Retailers who proactively monitor emerging trends and understand potential pain points have the upper hand in retaining customers by consistently delivering delightful interactions."
1. Free, (Really) Fast Delivery Is Table Stakes
Logistics, long the bane of e-commerce, was radically reshaped when Amazon transformed a bug into a feature, making free 48-hour delivery a selling point that attracted millions of people to become regular online shoppers for the first time.
Now, 48-hour delivery is an antiquated relic in an online shopping environment marked by many one-hour or same-day delivery options.
According to one consumer survey, 41 percent of global shoppers hope to receive their item within 24 hours, while 24 percent said they wanted it in less than two hours.
At the same time, buyers expect free shipping, even for same-day delivery. As shipping costs soar, many retailers are increasing the threshold to attain free shipping, creating an opening for e-commerce platforms willing to get creative with their logistics strategies.
To meet customer expectations while controlling costs, businesses can use technology solutions to elevate their logistics, including ensuring accurate location intelligence data and deploying strategic dark stores and couriers to meet or exceed buyer expectations.
2. Mobile-First is the Norm
E-commerce began on people's desktop computers, but it's moved decidedly into their pockets as buyers increasingly turn to smartphones and smart home assistants like Alexa and Siri to purchase items online.
PwC's 2023 Global Consumer Insights Pulse Survey found that 56 percent of consumers turn to their mobile devices for preliminary research before buying a product. Meanwhile, 40 percent use their phones to look up product details and make comparisons.
Last year, mobile device users were responsible for nearly 60 percent of all web traffic, and almost half of all Americans have used a shopping app to compare prices and complete purchases.
Whether launching a mobile app or ensuring your website is mobile-friendly, e-commerce platforms can't afford to forget that online shopping is increasingly decentralized, taking place on various devices and often on the go.
3. Build Trust to Cultivate Customer Loyalty
Consumers shopping online expect nothing short of an outstanding experience, and meeting or exceeding these expectations builds trust - the first critical factor that will significantly impact their future actions. Retailers who proactively monitor emerging trends and understand potential pain points have the upper hand in retaining customers by consistently delivering delightful interactions.
Customers who feel let down by their online shopping experience may take severe measures, including boycotting the brand or posting negative reviews. Such actions can have long-term consequences for a business, as many consumers consult online reviews before making a purchase.
One frequent point of friction is a complicated checkout process, which can result in cart abandonment. Simple tweaks, such as implementing an address autocomplete feature at checkout, can simplify the process, improve customer satisfaction, and encourage repeat business.
Building for the Holidays and Beyond
E-commerce companies stand at a critical juncture, with the potential for booming holiday sales counterbalanced by the challenges of supply chain bottlenecks and wavering consumer confidence. To seize opportunities, these platforms must focus on three pivotal areas: rapid and cost-effective delivery solutions, a mobile-centric user experience, and exceptional customer service to foster loyalty. By proactively addressing these areas, e-commerce businesses not only stand to capture a significant share of the projected $1.3 trillion in holiday spending but can also build enduring relationships with consumers that will last well beyond the seasonal rush.