3 Ways to Attract Retail Business Buyers this Holiday Season
With the holiday season around the corner, retailers are busy preparing for the influx of shoppers during the biggest sales period of the year. Most resources and attention are poured into improving the traditional consumer experience, but this often leaves business buyers—one of the most worthwhile audiences—forgotten. Many retailers are surprised to find they already have business buyers hidden on their customer roster, especially close to year-end when corporate budgets need to be spent or lost. From office supplies to holiday party snacks to furniture and computers, business buyers often turn to traditionally direct-to-consumer retailers for these purchases—the same ones they may frequent as consumers. However, because most of these buyers are using credit cards, they often remain "hidden" from retailers.
Retailers that want to capitalize on corporate spending—a market predicted to hit $18.57 Trillion by the end of 2026—can start by building deeper relationships with these shoppers. Even if they already have business buyers, most retailers are not even close to scratching the surface of the potential. In other words, if you want to unlock serious growth, you need to do more than say you are open for B2B business; you need to cater to these buyers' unique needs. The following three tips are a great place to start attracting corporate spend during the holiday rush and keep business buyers returning in the New Year.
"To unlock substantial growth, savvy retailers must embrace business buyers' distinct demands, forging lasting bonds with exclusive pricing and flexible net payment terms."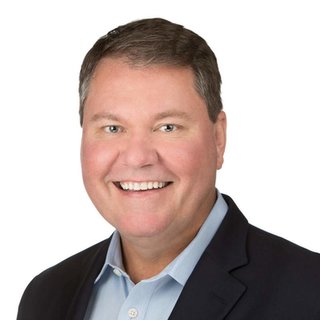 1. Offer payment options that fuel loyalty and growth
2. Fulfillment and packaging should be prepared for large orders
3. Eliminate late payments and reduce manual processes
Whether in-store or online, corporate purchasing is complex and requires special attention: multiple departments are involved, and varying purchasing controls are needed. Credit cards limit how much businesses can purchase at one time. Although they can be great for smaller, infrequent purchases, they are not ideal for larger or repeat purchases that really fuel growth and create long-term buyer loyalty.
If retailers want to capture these buyers on a larger scale, they need to offer more convenient payment methods like trade credit or net terms, meaning invoicing with 30-, 60- or 90-day terms at checkout. In fact, new research by TreviPay1 uncovered 85% of global business buyers want the option to pay on net terms and are likely to buy more when they can pay this way. This option will power larger purchases and retain business buyers for when they are ready to purchase again.
Don't let the magnitude of enterprise orders catch you off guard this holiday season. Imagine a furniture retailer who receives a large order from a regional hotel chain remodeling a few of its properties with new desks and chairs. Without a packaging and fulfillment plan, they may not be prepared to fulfill the order, let alone ship it. They risk losing that order and any future business from that buyer.
Like consumers, business buyers expect to have their shopping experience feel seamless through an ordering system that supports bulk orders, repeat purchases and delivery tracking. Retailers should also consider offering special pricing to businesses, which would require dedicated SKUs and built-in volume decisions.
For retailers who rely on manual accounting processes, the increased holiday sales potential from corporate spending could be overwhelming and be a deterrent to invest in business buyers. The good news is payments technology partners can help meet this back-office demand by automating accounts receivable processes. These payments systems are designed for business buyers and integrated within a retailer's accounting or ordering systems – making tracking and reconciling transactions easier, as well as helping retailers better manage cash flow. This helps free up the team's resources to focus on more strategic and rewarding tasks.
Expanding into business sales presents an opportunity for retailers to get and stay ahead of the holiday competition. By offering the right payments options, preparing for large order fulfillment and reducing manual processes, retailers can capture more business and more market share. The power of choice gives business customers what they need to buy more, more often. When retailers make the investment, they will see an uptick in conversions and repeat sales while building long-term buyer loyalty to fuel growth from the holiday season into the New Year.