With holiday shopping season just around the corner, consumer needs and behaviors continue to evolve. Oracle's recent Retail Shopper Outlook study revealed that while consumers are eager to return to shopping in-store and are ready to buy, ongoing factors such as rising inflation and supply chain issues will impact their patience and pocketbooks.
Retailers will need to evolve their holiday strategies if they want to reach and retain shoppers. Here are some of the most important trends to consider, and how to adapt to ensure a successful holiday season.
Price is king
The current economic environment has made today's consumers extremely price conscious. Oracle's retail study shows that nearly half (47%) of shoppers say that they are compelled to make a purchase based on a great price, while 39% are attracted by a special offer or discount. More than two thirds (77%) even say they plan to shop early in order to get the items they want and have more time to shop for deals.
Nearly three-quarters of people (71%) also plan to wait for big retail sales moments and store holiday sales from their favorite retailers. While Black Friday is still top of the list with 47% of shoppers planning to participate, close behind are Amazon Prime Days (43%) and after holiday sales (30%)
Retailers must balance competitive pricing with tight margins. A solid technology stack with planning and optimization capabilities can give retailers a leg up in this area by optimizing and customizing offers by price, audience, channel, and availability to get in front of budget-savvy shoppers.
Inventory issues still a thorn in consumers' sides
Holiday shoppers often know what they want, and inventory issues from out-of-stock items (29%) and delays in shipping or receipt (24%) are some of consumers' biggest gripes. Some consumers even say they will simply go to another retailer if the item they want is out of stock. With supply chain disruptions continuing, retailers need to have a plan in place to ensure minimum disruption and customer impact.
One critical area many retailers can improve is supply chain visibility. With a real-time view of the supply chain, retailers can address constraints as quickly as possible, resulting in fewer customer disappointments and missed sales. Bolstering inventory management, demand forecasting, and receipt flow will lead to better supply chain execution and order fulfillment.
Retailers must be mindful that they are competing for consumer dollars and mindshare with their desire to spend on experiences after several years of mainly staying home.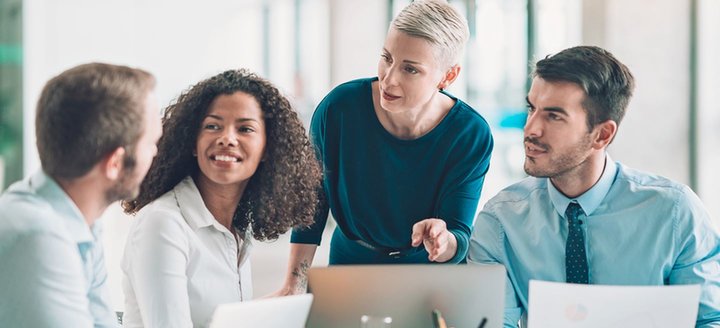 Adapting to how, where, and when the consumer prefers to shop
This year, consumers want to shop their way. While some will certainly take advantage of the convenience of online shopping, many prefer to browse for items in-store, depending on what they're shopping for. For example, people shopping for luxury items would greatly prefer to purchase in-store, while those shopping for toys will most likely purchase online. Retailers will need to make sure customers can pay how they want, keeping in mind that more than half (51%) prefer to pay with a debit or credit card, while 23% still want to pay in cash. A rising 19% will want to pay with a mobile payment app.
Retailers should also note that many consumers are not only looking to buy material goods this year, as many are eager to spend on experiences after several years of mostly staying at home. According to the research, four out of ten consumers (41%) globally plan to spend an equal amount on things and experiences in the next 6-12 months, and one in four (26%) plan to spend more on experiences than material goods. Retailers should see this as an opportunity to provide consumers with what they'll need for their trips, including new clothes, luggage, cosmetics, and more.
All signs point to this being another interesting, somewhat unpredictable, shopping season for retailers. These trends indicate that retailers will need to be flexible to adapt to changing consumer preferences and ensure the holidays go off without a hitch.
How Retailers Can Adapt to New Consumer Behavior Trends this Holiday Shopping Season


As senior vice president and general manager of Oracle Retail, Mike Webster is responsible for strategy, enablement, development, sales, service, and support. Oracle Retail provides deep, industry-specific domain expertise to deliver mission-critical solutions that help customers realize their most important business initiatives.


Webster has more than 28 years of retail industry experience, working with hundreds of retailers in more than 30 countries. His expertise spans enterprise applications, data warehousing, and store-automation solutions. He is widely acknowledged for leading the global expansion of self-checkout across multiple formats.


Throughout his career, Webster held various senior management positions in business strategy, corporate communications, and government affairs in service to the retail and hospitality industries. He also led the acquisition of leading self-service solutions for the retail, travel, and healthcare industries. Webster holds a bachelor's degree in management from the University of Dayton.