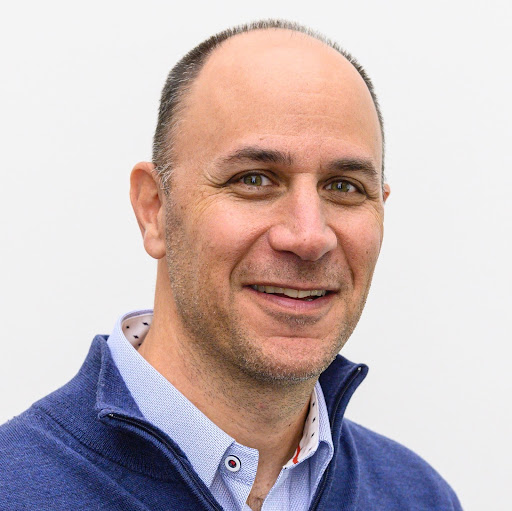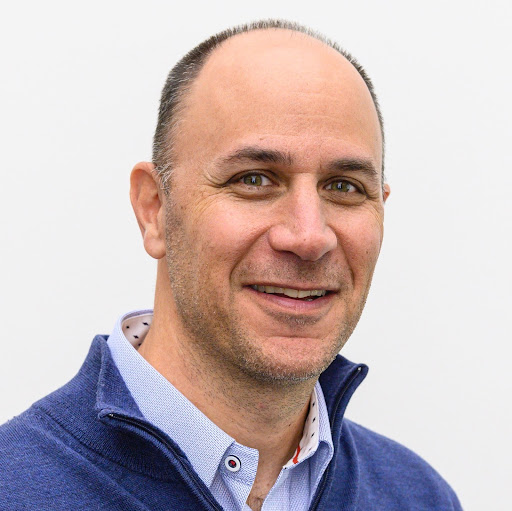 The art and science of customer loyalty in an economic downturn


Adam Greco is one of the leading voices in the digital analytics industry. Over the past 20 years, Adam has advised hundreds of organizations on analytics best practices and has authored over 300 blogs and one book related to analytics. Adam is a frequent speaker at analytics conferences and has served on the board of the Digital Analytics Association.

Retail and ecommerce businesses have dealt with a lot of highs and lows over the past few years. First, a global pandemic challenges their business strategy forcing everything online. Today, a recession poses threats as leaders are forced to restrategize around customer retention and growth. Amplitude's Product Report 2022 delves into how digital products are faring when it comes to user growth in the face of an economic downturn. The report further details the continued growth of the digital product market, our best bets on the next hottest products, and how leaders are responding to a tumultuous economic environment. These insights are based on more than 1 trillion monthly data points tracked each month on Amplitude's platform, which provide an expansive view into digital activity, indicative of larger movements in the digital world. So, how are retail businesses faring, and where are product and growth leaders placing their — albeit limited — investments today? Here's what we found.
The State of Digital Retail Products
In last year's Product Report 2021, we said that ecommerce is just really just commerce now. Why? In 2021 we saw a new floor for digital activity, with monthly active users consistently hovering above 40-60% higher than early 2020. Fast forward to today, and we're still seeing growth — just at slower rates. After steady growth from August 2021 — when this year's analysis period began — throughout the fall, online shopping spiked in November, likely fueled by Black Friday and Cyber Monday. That period hit 23% growth compared to the August 2021 baseline. Early 2022 told more of an inconsistent story, with only March and May coming close to the 2021 Black Friday peak at 22.1% and 22.3% growth, respectively. This summer, likely in response to inflation and recession anticipation, user growth began to plateau, eventually landing at 13.3% in August at the end of our analysis period.
Invest in Your Product, Invest in Your Future
As we look ahead to the 2022 holiday season, plateauing growth is not what product leaders want to see. So, how can retailers not only drive customer retention, but also support growth in time for their biggest season? We asked experts, and although they cited a variety of concerns—customer churn, the shifting consumer demands, where to invest when there's less to invest with—when it came to identifying the best opportunity, their answer was the same: product.
To best navigate today's macroeconomic landscape, companies are making major, forward-looking investments in an area they know will yield higher returns—product—while cutting back on high-cost areas, like sales and marketing. Their top priorities: customer retention (43%), product engagement (37%), and product-led growth (37%). Product-led growth (PLG) is key here. By leading with your product as your best sales and marketing tool, not only can you acquire new users at little to no acquisition cost, but you can also drive value for customers, leading to better activation and retention. But PLG isn't something that happens overnight. It requires having a product or experience users not only love, but can't live without. Nailing this down takes time and experimentation – it's a job that's never completely done. So, even when your investment pool is limited, product innovation should be top of your list.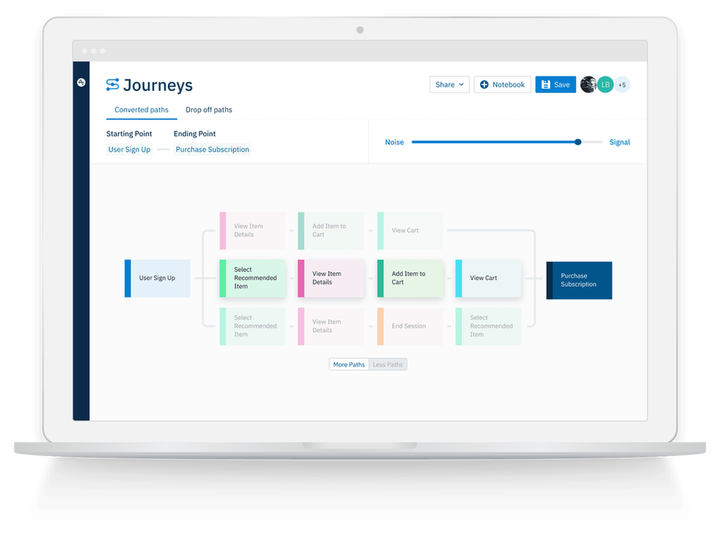 Retailers need to focus on metrics that reveal customer behavior, not misguided by numbers around clicks or pageviews.
Metrics Should Tell You Something Real, Not Just Look Pretty
But how do you know when your product investments are actually paying off? Focus on the data most critical to the organization rather than vanity metrics like clicks or pageviews. Retailers need deep insights into behavior, not misguided numbers around clicks. Sure, vanity metrics might make us look good. An isolated increase in page views, daily active users, and sign-ups may convince us we're doing something right, but these numbers aren't actually useful as a barometer for growth. They lack context, have unclear intent, and do not guide action and learning.
Retailers need to focus on metrics that reveal customer behavior, not one time activity. You need to be able to answer questions like: What is causing an increase in purchases, but also an increase in returns? Is one of my channels cannibalizing activity in another? Why are folks spending so much time on the shopping cart page, but not actually converting? Vanity metrics cannot give you this level of insight.
Economic turbulence is daunting, but it is cyclical. Continuing to invest in product improvement even when there's less to invest will set you up for long-term, sustainable growth. And your organization will be better off for it when the market begins to swing up.