Over the last several years, the traditional commerce path to purchase has completely transformed. As consumers, we no longer "go shopping" – we're always shopping, always exploring, always discovering. While the pandemic drove accelerating investment by brands in digital customer experience and corresponding supply chain and technology infrastructure, eCommerce has come back down to Earth – with projections that it'll make up roughly 15% of all commerce in the United States.
But in a world where digital commerce drives physical sales, physical retail drives digital sales, coupled with COVID forcing brands to evolve their omnichannel customer engagement in novel ways, what comes next? Our research proves the argument that digital is not a channel, but a service or experience layer that enables a holistic customer journey. Over the next two years, we predict three trends will impact retailers globally and domestically.
The retail renaissance will continue, with physical brand space serving as a hub for experience and marketing – not just pushing products.
It's been 16 years since the retail vacancy rate was as low as it is today: close to 6%, according to Cushman & Wakefield. While in the early 2010s "DTC darlings" made digital marketing so central to the retail playbook that many joked it was the new rent – in 2022 it turns out rent may be the new marketing cost. Research points to new store openings lifting eCommerce inside a given census area by as much as 20%, and the pace of innovation in experiential formats across retail, travel, hospitality, grocery, QSR, and multi-format mixed used corporate real estate has never been higher.
Part of this is that physical space became a relative bargain during the pandemic – with Facebook, Google, and TikTok advertising costs up anywhere from 20-60% since mid-2021, opening experience-centered spaces served as a much needed growth platform for brands. But for many DTC brands, it spoke to a poorly kept secret: the unit economics of physical retail have always been superior to digital DTC.
But that innovation in physical retail, from Glossier and Warby Parker to Google and real estate giants like Simon Malls, puts pressure on all retailers to rapidly evolve their formats - which means rethinking retail not just as a vehicle purely for expansion (more doors) and sales (month over month same-store-sales), but as a customer acquisition vehicle, as an opportunity to deliver a brand story and reach consumers – including Gen-Z consumers – who are returning to physical shopping with gusto.
Digital is not a channel, but a service or experience layer that enables a holistic customer journey.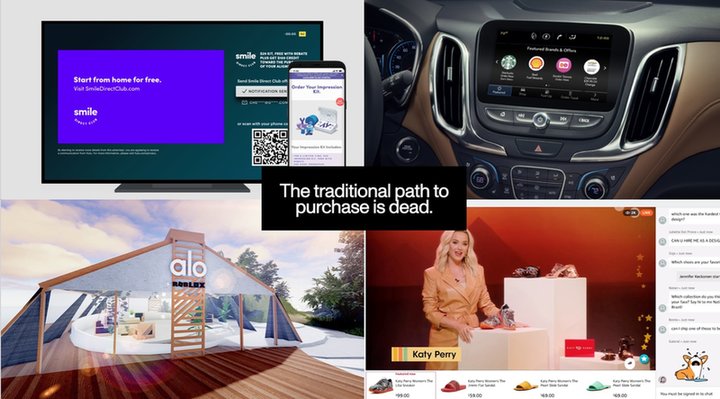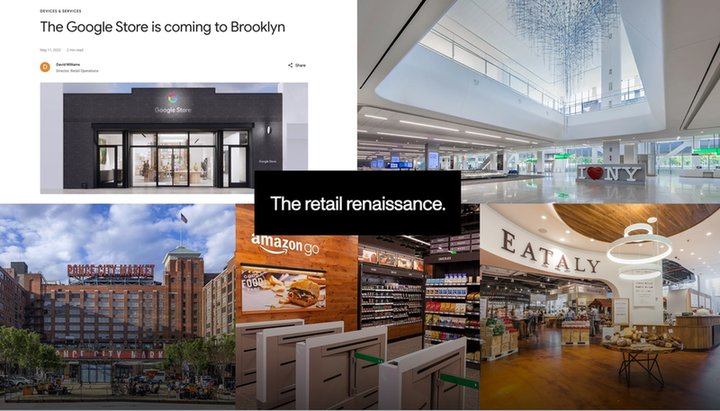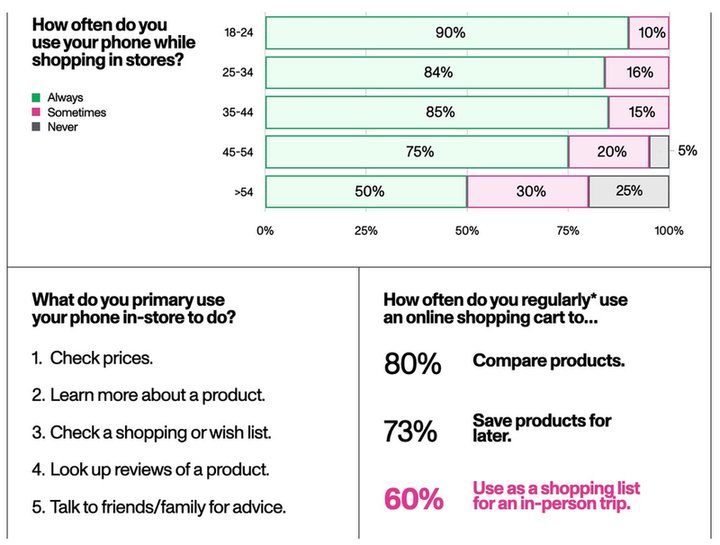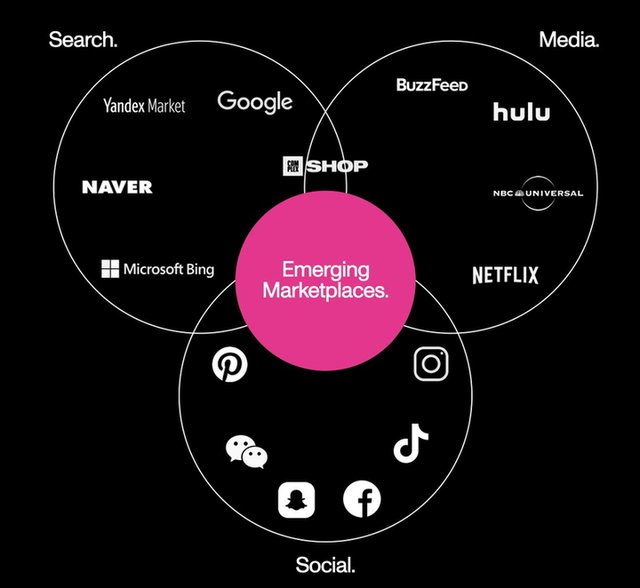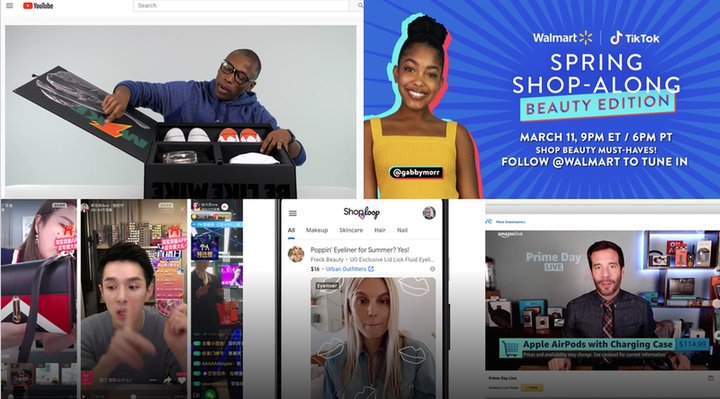 In digital, we'll witness a convergence where almost all major digital platforms start to move into eCommerce.
While physical retail is on the rise, that doesn't mean digital commerce isn't incredibly dynamic. In fact, we're seeing substantial changes in the market.
That includes the evolving business models of retailers (who are turning into marketplaces) and marketplaces like Amazon (who are turning into advertising companies), social platforms – like TikTok and Instagram – who are investing heavily in eCommerce marketplace models, and even media platforms like Buzzfeed experimenting with shoppable marketplaces.
In our most recent research, 70% of NA consumers said they had purchased directly from social – the first time we've reached that threshold in our data. This increasing fragmentation in share of wallet points to what we call the commerce convergence: a world where, in two to three years, we predict almost every single platform and app on your phone will have a buy button.
From Hulu piloting shoppable advertising, to Pinterest buying AI-powered shopping platform The Yes, to South Korean search engine Naver buying the eCommerce resale platform Poshmark, "eCommerce platform" may no longer be a future category of business, and instead a characteristic of almost every major digital platform's business model.
Livestreaming and direct engagement continues to be mainstreamed, whether one to one or one to many.

Over the past 24 months, there's been a great deal of hype around livestreaming. But whether the experience is one to one (for instance, a store associate engaging with a consumer) or one to many (most live-stream experiences), the trend and emergence of TikTok point to an underlying dynamic: the pivot of all digital experience toward video-based consumption.
With the increase of availability of 5G and high-quality internet, technical improvements in distributing video at scale, and the emergence of platforms that have begun to transform the internet's user experience to 'feel' video-first (from TikTok to YouTube to traditional media outlets like ESPN emphasizing streaming), the number of consumers who regularly consume live video content in the United States has grown by almost 30 million people from 2019 (126 million consumers) to 2021 (154 million consumers).
Compare that to traditional eCommerce – with an emphasis on imagery, text, and static pages with minimal interactivity. With experience expectations being set for video – and in some cases, live video experiences – retailers will have to begin to dramatically rethink their digital experience and corresponding approach to content.
The Shifts Driving Retail This Holiday – and Beyond
By Holden Bale, Global Head of Commerce, Huge


Holden Bale leads the global commerce practice at Huge, a creative growth accelerator and consumer experience firm, overseeing all of Huge's services and research across retail, consumer goods, travel, hospitality, QSR/FSR, grocery, luxury, and consumer financial services.
He has partnered with businesses including Ulta Beauty, Domino's, Spotify, Target, P&G, On Running, Mars, Kroger, Canada Goose, Nordstrom, Kate Spade, J.Crew, McDonald's, Shipt, Rakuten, and Bain Capital on some of their most ambitious initiatives – ranging from growth strategy and digital transformation to experience innovation and platform thinking.