At my company, Snagajob, we recently surveyed nearly 3,800 hourly workers to better gauge their views on seasonal work and what it takes to persuade them to take a holiday job. You can find the full results in the Retail Edition of our annual Holiday Hiring Report, but here are a few highlights (yes, there are a lot of numbers here). I've also included timely tips and valuable recommendations below.
57% of hourly workers want a holiday job: Hourly workers are a great source of seasonal talent, as they're especially eager to earn extra cash for gifts and living expenses. With inflation out of control, 45% report that they simply can't pay their bills anymore. A full 25% are already working at least two jobs to make ends meet.


25% of holiday job seekers want retail work: Fortunately, retail is the most popular job sector among all hourly job seekers (restaurant work is second at 18%). Over 42% of those already working retail want a second retail job, with most wanting 20-30 hours per week (36%). Pay-wise, most (36%) expect a minimum of $15 per hour.


40% of retail job seekers are already employed: A fair percentage are simply looking for that extra income to keep up with rising inflation, or to add to their holiday coffer. Overall, among all hourly wage earners, another 40% have worked a previous seasonal job. Yet a whopping 83% report they'll not return to a previous holiday job.


63% of retail job seekers want weekly payouts: With so many open jobs, hourly workers can afford to be choosy and look for the best benefits, such as weekly (or better yet daily) payouts. Also of note, being in the retail world, 34% want discounts on company products or services.


79% of retail job seekers want flexibility: As mentioned above, today's workers have a new attitude. They're no longer willing to punch the clock at a hiring manager's whim. They want the flexibility to work around their other interests, as well as freedom on the job (rotating roles, no uniforms, etc.). Among those looking for retail holiday jobs, 62% want part-time work only.


32% of retail job seekers want to test-drive the position: Here's a win-win opportunity. Many job seekers said they would take a retail job to test out the company to see if it's a good fit for permanent employment. And overall, among all hourly workers, 55% say they would use a seasonal job to transition into a full-time role.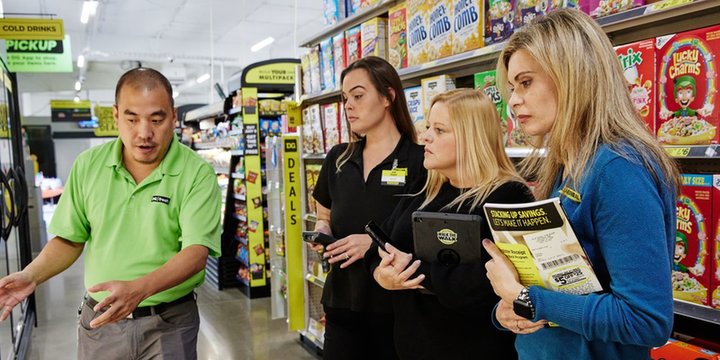 So, what do these numbers add up to for your holiday hiring needs in retail? I know we covered a lot of numbers, but let's break that down into some actionable items you can do to meet your seasonal staffing challenges. Here are some recommendations.
Look for more hours among current employees: Since all your current workers (on staff and hourly) are impacted by inflation, first of all, ask around who wants more hours. You may be surprised how many gaps can be filled.


Recruit retail workers first: Statistically, your best bet is to hire people who are already working retail jobs near you. They already have the desire, skills, and know the location. As well as using an online platform such as Snagajob, don't be afraid to walk around nearby retail locations asking workers if they're looking for a second job.


Add a pay rate to your job post: Pay is what retail job seekers scan for on holiday job posts, and they'll simply move on to other posts if it's not apparent. Don't be coy, state the rate in dollars. Also, include the job's location and any info you have on flexibility.


Make the entire experience enjoyable: Since most job seekers have yet to work a holiday job, go the extra mile to make onboarding smooth and explicitly explain what is expected and how to be successful. The reward will be plenty, and longer-term opportunities will surface.
Hopefully, these insights will give you the upper hand in finding and hiring today's evolving yet eager holiday workers.
6 Surprising Stats On Retail Hiring for the Holidays
By Mathieu Stevenson, CEO, Snagajob


Mathieu is CEO at Snagajob, America's top marketplace for hourly work.
A proven leader with stops at McKinsey and Capital One, among others, he brings his team and Snagajob customers over 15 years of experience in both B2B and B2C. His passion is keeping the world running by connecting hourly job seekers with employers, all while helping people take back time by making hiring simple, intuitive, and stress-free.
A graduate of the University of Texas at Austin, Mathieu also received an MBA from Duke University's Fuqua School of Business. His first hourly job was as a lifeguard.