Holiday shopping season is here. And this year it's come earlier than ever. Large retailers like Walmart, Target, and Amazon all rolled out their holiday sales early in hopes of winning over cost-conscious customers.
A growing number of customers are becoming more intentional about where they spend their dollars. That means retailers must focus on not only winning, but also retaining customers. Most brands understand that marketing early and offering sales all drive first-time purchases. But how can retailers drive customer retention?
We believe the return space is the easiest answer. According to Loop's recent survey, 31% of consumers will return at least a few gifts this holiday season. That can mean significant losses to retailers unprepared for this returns spike.
Alternatively, retailers who offer a simple return experience will drive customer retention. This includes features like self-serve return portals, exchange offerings, and store credit incentives. Yup, it's that simple. And a return partner like Loop helps Shopify brands make that a reality.
But that's not all. Some retailers are now recouping return losses by charging fees or subtracting shipping costs from refunds. A growing number of retailers like H&M and Zara, have started implementing fees when shipping back online orders to offset shipping costs, restocking fees, and warehousing costs.
While this might quell some initial bleeding from increased return rates, retailers increasing return fees may be unaware of the customer retention and revenue driving opportunities that exist within their returns experience. Instead, retailers can get creative.
For example, rather than charging fees on all returns, maybe you can charge fees on refunds only. And then offer free returns on exchanges, or when customers opt for store credit.
Enhancing your return experience offers another opportunity for you to retain your customers. Here's how it works. Customers don't return items when they dislike a retailer, but rather when they dislike a product. If you offer them a simple return experience that enables them to exchange their unwanted items or opt for store credit, you will retain them today. And tomorrow.
Retailers who offer flexible return policies like extended return windows and multiple return options will gain their customers trust. And repeated sales. For example, Walmart recently announced at-home pickup options and longer return windows.
This signifies even the largest retailers understand the basic premise that easier, more convenient returns fosters customer retention. But this isn't exclusive to brick-and-mortar titans. This certainly pertains to ecommerce, too.
Retailers who offer flexible return policies like extended return windows and multiple return options will gain their customers trust. And repeated sales.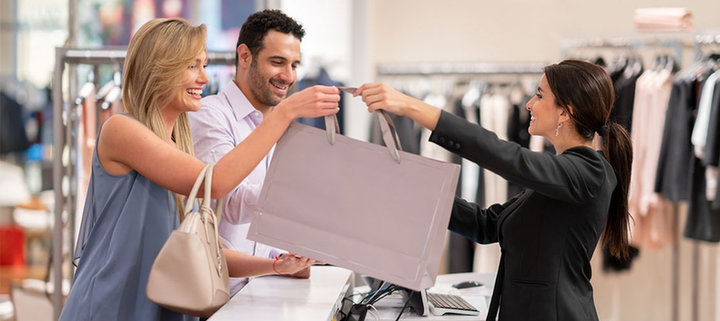 Shopify brands like Princess Polly and AllBirds trust Loop to transform their returns into returning customers. They offer exchanges, store credit, and even bonus credit in hopes of saving the sale and retaining customers. And that's exactly what they're doing: consistently increasing revenue and customer retention rates.
Remember, there are numerous ways to drive customer retention. But we believe enhancing your return experience is the easiest answer. And the one that offers the most return on investment.
Don't let a spike in returns damper your holiday cheer. Instead, offer a simple return experience and delight your customers. You'll not only save time and money. But drive customer retention, too.
How to Leverage Holiday Return Spikes to Drive Customer Retention
By Tasha Reasor, SVP of Marketing at Loop


Tasha Reasor is the SVP of Marketing at Loop with a track record for driving brand awareness, demand, and enabling expansion to new markets for enterprise software products. Over Tasha's extensive career, she has built and managed high performing teams across the marketing spectrum – from revenue generation to product marketing and communications. Tasha is committed to continuous learning, empowering start-ups through advising, and cultivating marketing excellence.