Consumers are off to a fast start this holiday season in efforts to successfully bag high-priority gifts before stock runs out. Mindful of last year's supply chain challenges and shipping delays, shoppers have gotten an even earlier start to holiday shopping. Amazon's Prime Day unofficially kicked off the season on October 11 and 12.
Online shopping looks like it will continue to grow this year, with eCommerce holiday sales expected to reach $236 billion, which is 12% higher than last year. Consumers are expected to utilize the full omnichannel—online, mobile and in-store shopping—following the path of least resistance to get the products they want.
The two main priorities for today's modern consumer are convenience and value. Increasingly high expectations of shoppers are sure to test the eCommerce journey in addressing the season's challenges, with an emphasis on the eCommerce product findability, managing inventory levels and offering consumers a convenient checkout experience.
The Power of Search
Search is critical to a successful holiday retail strategy. If you go by the numbers, it becomes apparent that it's the most crucial point of a consumer's entire digital experience—they are telling you exactly what they want. Research shows that more than 50% of consumers abandon their cart and purchase it elsewhere after an unsuccessful search experience.
With the help of AI, retailers can seamlessly direct shoppers to the right products based on their buying behavior and business goals, reducing search abandonment while significantly enhancing the user experience. AI technology allows retailers to deliver search and recommendations results that are built on Google's understanding of user intent and context. To further enhance the shopping and product findability journey, advanced query understanding enables the most relevant search and recommendations results from the broadest queries without the need for manual intervention or the hypertuning of machine learning models.
Next-generation product discovery solutions such as Search and Recommendations additionally enable retailers to:
Personalize the shopping experience using real-time data and connecting in-store and online user profiles.


Build omnichannel functionality that enables location/zip code search across platforms and devices.


Offer personalized search and product recommendations uniquely based on customers' preferences and online behavior.
Modern search powered by AI removes friction from the most common entry-point consumers make when shopping online ensuring the best digital experience and a returning customer.
Managing Inventory Levels
Consumers are more mindful of the rising prices for everyday products and services, driving many to pre-shop online to ensure the items they want are in stock while spreading out their holiday shopping budget over a longer timeframe. More website traffic is inevitable, and robust retail sites will provide an advantage.
However, out-of-stock messages have increased by 172% over pre-pandemic levels, according to research by Adobe. And McKinsey research shows that when customers find a product is out-of-stock, 70% switch retailers or brands.
Considering the consumer's objective, real-time inventory systems that are integrated into the product discovery experience will pay big dividends during this shopping season. No retailer wants a customer to go through most of their shopping journey believing the product is available only to find out it's not in stock when they reach checkout. For out-of-stock products, a search and recommendations experience that provides smart alternative products can save the sale. We're also seeing more retailers implementing RFID technology in-store to aid with real-time inventory for customers looking for BOPIS or curbside pick-up options. These solutions help the retailer win most of the time and prevent potential sales from going to a competitor.
Real-time information allows savvy retailers to identify fast-selling products early, identify possible shortages and redirect shoppers to similar products in ample supply via their merchandising platforms.
Another option that lessens shopper frustration is providing product recommendations on out-of-stock pages. Retailers who do so find a good number of shoppers stay on their sites if the products recommended are relevant and personalized in a way that speaks to their individual behavioral preferences.
Increasing consumer digital dependency requires retailers and wholesalers to focus their investments on technology that is able to adapt to the current shift in modern consumer shopping behavior.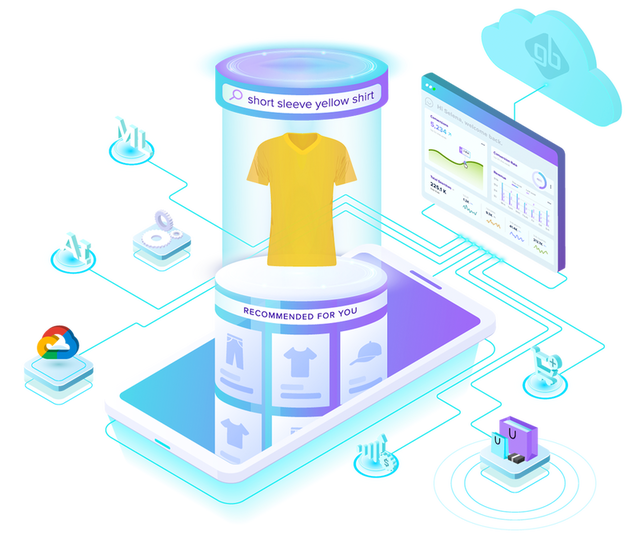 Don't Forget Checkout
Retailers must avoid the most frustrating scenario for online stores: shoppers who navigate the site, load their shopping carts, but ultimately fail to check out. Customers expect payment options that meet their preferences, which today includes payments spread over several months via BNPL platforms and virtual wallets like Apple Pay.
In times when consumers are already feeling financial hardship, the last thing they want is to find out their preferred payment method is not an available option.
The holidays are a make-or-break time for retailers to hit annual projections. The consumer shift continues to shape shopping behaviors. Brand loyalty has waned as consumers continue to switch brands at unprecedented rates as they prioritize availability, convenience and value. Shoppers expect a seamless shopping experience where they can easily find the product(s) they need and purchase it how they want. Now more than ever, retailers need to ensure that their eCommerce sites deliver this experience, from product discovery through checkout and preferred pickup or shipping method. And while it's imperative to provide a consistent and quality experience across all channels, consumers increasing digital dependency requires investing in modern tools that adapt to the modern consumer to meet expectations.
Satisfying Holiday Shoppers in the Digital World
Roland Gossage, CEO, GroupBy
Roland leads the overall vision, strategy, operations, and development of GroupBy to create a fundamentally better experience for eCommerce shoppers. Roland is a seasoned professional with over 20 years of experience in sales, marketing, services, operations, and development in the enterprise software industry. His previous roles included Endeca, Cognos, Hummingbird Communications, and Pure Data. Prior to his career in software, Roland was a member in the Royal Canadian Armored Corps.