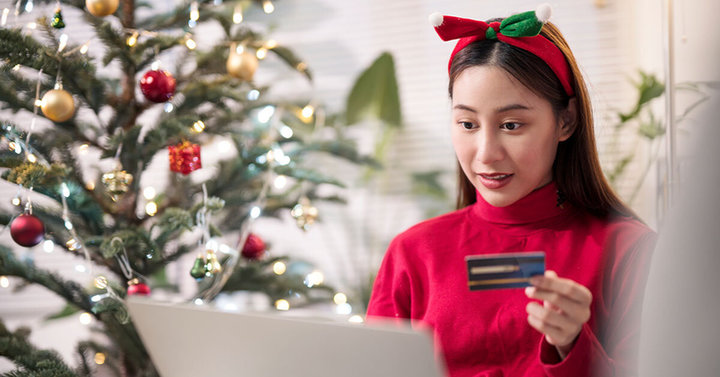 Delivery Scams
Fake Charitable Donations
How to avoid the bah-humbug of holiday phone scams
RoboKiller warns holiday shoppers to approach any unexpected delivery message with caution, especially before clicking on any links or providing any personal information if they receive a message about a package delay or an unexpected package arriving.
There are ways you can protect yourself and avoid holiday scams.
Don't answer the phone to unknown callers, especially those that call at odd hours.


Look out for emails and texts with URLs that contain misspelled words or a combination of numbers, letters, characters, etc. If the URL doesn't look legit, don't click it. The URL could install malware onto your computer or smartphone.


Don't provide personal information to unknown callers.


Don't follow any call prompts, like "Press 1" or "Respond Yes" to claim your prize.


Download a robocall and robotext blocker to equip your phone with the latest technology to stop scams.
Scammers are ready to pounce this holiday season


Giulia Porter is the Vice President of Marketing at Teltech, part of IAC'S Mosaic Group. In her role, Giulia leads marketing strategy for Teltech's products, including RoboKiller, the best-in-class robocall blocker app that eliminates 99% of spam calls using AI + machine learning. As the first marketing hires for Teltech, Giulia grew RoboKiller to acquisition by IAC in October 2018. In 2019, Giulia was promoted to Vice President of Marketing, becoming one of the youngest-ever Vice Presidents at IAC at just 26 years old. In her current role, Giulia oversees global marketing, growth + testing, brand management, and public relations.
Recently, Giulia won two Silver 2021 Stevie Awards for Women in Business for Woman of the Year and a Stevie American Business Award for Marketing Executive of the Year. She also won two Silver 2020 Stevie Awards for Women in Business for Most Innovative Woman of the Year – Technology and Woman of the Year – Technology.

To date, Giulia's strategic marketing campaigns have generated 11,000,000 app installs and kept RoboKiller as the top-grossing iOS utility app since 2017. By bringing this product to this many people, we have been able to block 600M spam calls and prevent $400M in consumer financial losses to fraud. RoboKiller has 250,000 5-star reviews, and over 500 media features, including The New York Times, ABC World News, NBC Nightly News, and more.