Retailers are having to get used to a period of significant and rapid change, with no obvious end in sight. The industry is in the middle of a perfect storm. The economic outlook remains highly uncertain, and yet retailers are facing a workers' market making it harder than ever to maintain a stable workforce.
With the holiday season now upon us, and the number of global active retail job openings growing by 174% year on year, the need to secure enough motivated front-line retail workers to cover peak seasonal demand is right at the top of the list of urgent business priorities for retailers.
This isn't just a question of finding short-term labor force fixes to cover the holidays. Having a sustainable long-term response is essential and that means careful examination of all workforce factors such as recruitment, retention, wage inflation, employee motivation.
Accenture's new survey of 150 retail executives in the U.S. highlights just how much attention retailers are devoting to employee-related issues. Virtually all respondents (99%) said they're now taking additional measures to address current workforce challenges. And nine in every ten said those challenges are influencing their holiday planning activities.
It will come as no surprise that recruitment and retention is top of mind for most people in retail right now. And the general upward pressure on wages is clearly a key driver. Nearly one in two respondents (47%) reported growing demands for higher pay, while almost as many (42%) said they're seeing greater levels of attrition.
Technology can help retailers create a more flexible, employee-centric frontline workplace where people feel they have autonomy, are listened to, and able to learn, develop, and advance their careers.
In the run up to the holidays, it's important to recognize that attracting and keeping the right candidates isn't the only difficulty being faced by retailers. Nearly half of executives surveyed (48%) say they're also struggling to interview and appoint new employees quickly enough. Many also report challenges with training those new joiners as well as upskilling existing employees.
Many retailers are responding to the workforce challenge by offering joining bonuses to new recruits as well as retention bonuses to existing staff. Many are also redesigning their recruitment and training processes. Just last month, for example, we saw Amazon announcing increased wages for frontline workers, together with better access to career advancement and development programs.
In a workers' market, where the jobs market is favoring employees, it's easy to see why businesses are focusing on pay and benefits. But that will only get them so far. Driven in part by a widespread reevaluation of personal and professional priorities during the pandemic, financial incentives are proving less decisive for growing numbers of workers. Many of today's employees are looking for something more fundamental from their work, whether that's more flexibility, more satisfaction, or more meaning.
For retailers, meeting these deeper needs can be easier said than done. The good news is that they can now draw on a whole range of digital technologies, not only to help attract and train employees but also to provide more interesting and rewarding jobs.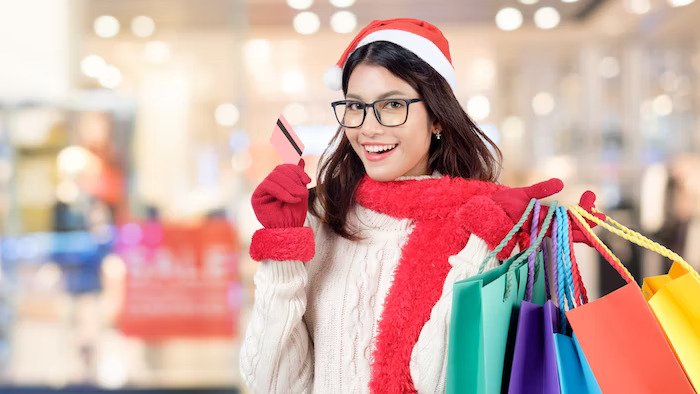 For example, cloud-based digital platforms can provide access to corporate systems, enabling workers to use HR tools or manage scheduling remotely via a mobile app. And when combined with more advanced capabilities like artificial intelligence, these platforms can really start to enhance both the employee and the consumer experience.
​​​​​​​

Walmart's workplace app is a good example. It uses best-in-class technology, including machine learning, augmented reality, and computer vision to help employees simplify their day-to-day workplace tasks, serve customers more effectively, and manage their home and working lives more easily.
Similarly, Home Depot has upgraded its network and rolled out 125,000 new mobile devices to equip employees with richer product information when serving customers. The devices' barcode scanning tech works over distances of 40 feet, making it ideally suited to large stores with products located in overhead storage.
Employee wellness is another area where technology can make a real difference. Amazon's WorkingWell mobile app provides employees with physical and mental activities, wellness exercises and healthy eating habits to promote well-being and ultimately reduce the risk of injury for operations employees.
Combining artificial intelligence with robotics can also allow retailers to automate greater numbers of routine tasks. That means frontline workers can spend more time interacting with customers, gaining more retail knowledge and tech expertise, creating new opportunities to fill roles such as data-driven marketer or brand ambassador.
Examples like this show how technology can help retailers create a more flexible, employee-centric frontline workplace where people feel they have autonomy, are listened to, and able to learn, develop, and advance their careers. This, ultimately, is what more and more retail workers are looking for. Delivering it should be front of mind for retail leaders as they look to attract and retain employees this holiday season and beyond.
Retailers Address Ongoing Workforce Challenges Ahead of the Holidays
By Jill Standish, Senior Managing Director – Global Lead, Retail, Accenture


Jill Standish is the global head of Accenture's global retail practice where she leads digital and physical store transformation projects for global retailers. Jill serves on the boards, and is active in a number of industry bodes, including the Retail Industry Leaders Association (RILA). She has won a number of retail and consulting industry accolades, named a Top 25 Consultant by Consulting Magazine for her vision and strategy in the retail industry.
Title: Retail Workforce Challenges
Keywords: retail workforce frontline workers, front-line retail workers, machine learning, augmented reality, and computer vision, artificial intelligence