Finding savings on holiday gifts is no longer confined to Black Friday weekend. With ongoing concerns about historic levels of inflation, many consumers started their holiday shopping early. A Bankrate survey found that 50% of consumers started or planned to start by the end of October. With that in mind, retailers got into the game earlier than usual as well: Target launched "Deal Days" while Amazon extended its hugely popular Prime Day promotion with the "Prime Early Access Sale."
While bigger, earlier sales are a boon for bottom lines, they also create more questions and issues for consumers. Having a well-prepared customer support team ready to take on the inevitable challenges must be a top priority. According to research from NewVoiceMedia, 66% of customers are more likely to be loyal to a business after a good customer experience (CX), while 65% are likely to recommend the company to friends and family. On the other hand, bad CX costs U.S. businesses $75 billion each year.
So, how can retailers ensure they are ready to provide a great CX to thrive in the new era of holiday shopping? Here are three tips to follow.
Empower CX Agents With Better Training and Tools
Having a defined employee training program is critical, especially when working with seasonal workers who need to get up to speed quickly. The most successful organizations take a holistic approach to train contact center agents to ensure they are prepared to handle all facets of customer interactions. According to a Talkdesk report, 92% of CX professionals see contact center agents as brand ambassadors – with the proper training, they can turn stressed, hostile customers into loyal brand advocates. They are as important as your store associates. Here are a few tips for training the CX team to exceed customer expectations
Educate new agents about the business. This is especially important when dealing with seasonal employees. They should have a comprehensive understanding of the organization, not just the product but the company's mission, culture, and values. This is crucial for long-term relationship building, as the more agents understand their role and the business, the more effectively they can connect with customers. Organizations can also pair inexperienced agents with AI assistance tools that analyze language and provide guidance during customer interactions, allowing them to tap into valuable information as their onboarding and learning about products and the company.


Involve top performers in training. Training by example can be an extremely effective way to share knowledge. People often learn best by doing rather than watching. By shadowing top contact center agents, or listening to top scoring conversation recordings, new hires can hear how good calls happen and see in real-time how to use the tools at their disposal to succeed. Additionally, managers can embed speech-detecting AI into the onboarding phase to flag when certain phrases are used, automatically alerting a manager or peer to intervene and take over the call.
​​​​​​​

Train agents individually. There is no one-size-fits-all approach to training employees—factors such as experience, product complexity, and management style all impact learning. The most effective training happens one-to-one, with flexibility built to evolve to each person's needs.
To best complement contact center workers during customer interactions, agent assist tools can help agents understand and execute the next best action. To continuously help new agents improve, quality management analytics tools can quickly generate aggregate data for managers to examine and identify patterns. This enables more personalized coaching at scale.
Customers aren't going to notice what happens behind the scenes. What they will notice is an untrained CX agent, a lack of communication, or an inefficient process. Businesses must focus on addressing the priorities of the customer, or risk falling victim to the chaos of a holiday season unlike any other.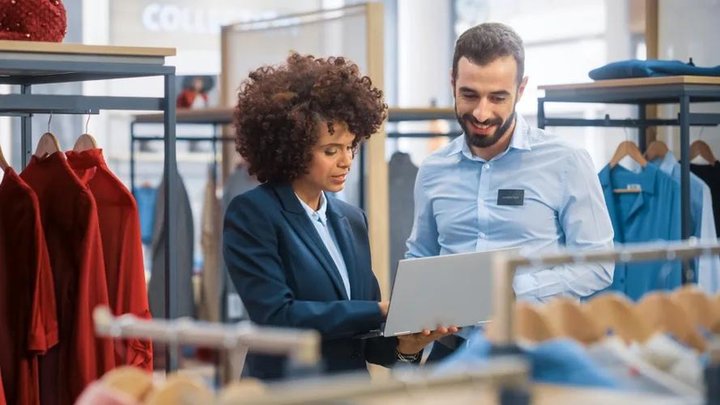 Prioritize transparency and proactive communication
If and when issues arise with products or services, such as shipping delays or stock shortages, staying on top of customer communication is key to mitigating frustration. Once customers express dissatisfaction, it's already too late; they expect businesses to anticipate their needs. Therefore, companies should practice proactive outbound engagement to avoid jeopardizing customer loyalty and causing churn.


Proactive outbound engagement means nurturing relationships after purchase and evaluating each customer to provide the right service at the right time. Technology adoption is essential for successful proactive outbound engagement, as artificial intelligence (AI) and machine learning (ML) can be used to predict customer needs and necessary actions based on past behaviors. Nine in 10 (87%) of respondents in Talkdesk's Proactive Engagement Survey said proactive customer engagement is a driver of customer satisfaction.
Improve Internal Communication
The stakes are higher than ever this holiday season - retailers are battling inventory issues, labor shortages, and lower revenue due to inflation. Keeping customers satisfied and loyal requires a seamless experience where employees can work together to resolve issues effectively. Once again, AI-powered automation has a huge impact.
For example, interactive voice response (IVR) systems have evolved over the years from a pain point to a helpful assistant for human agents. Instead of a confusing phone menu, voice assistants can handle the bulk of communication using predictive analytics and provide important contextual information to an agent. This is a massive step toward improving first call resolution (FCR) rates; first call resolution is the top driver of customer loyalty, according to Talkdesk research. Technology can also help by integrating unified communication (UC) systems with the contact center, keeping everyone on the same page and breaking down the traditional barriers to communication between departments. Customers aren't the only ones impacted when calls are transferred multiple times or the customer is on hold for 10 minutes; it also decreases employee productivity.
The bottom line is this: customer interactions must be quick, easy, and pleasant. Not every organization is going to use the same platform or follow the same sequence of training steps, and customers aren't going to notice what happens behind the scenes. What they will notice is an untrained CX agent, a lack of communication, or an inefficient process. Businesses must focus on addressing the priorities of the customer, or risk falling victim to the chaos of a holiday season unlike any other.
The Earlier the…Crazier: Three Ways Retailers Can Prepare CX Teams to Manage the Longer Holiday Shopping Season
By Shannon Flanagan, VP of Global Strategy, Retail and Consumer Goods at Talkdesk


Shannon Flanagan is vice president of global strategy at Talkdesk. She has been retailing since college, both in-stores and as a buyer, merchant, consultant, sales leader, and strategist. She's been an executive with Gap, Lands' End, and Macy's, defining and managing strategic initiatives, with expertise in omnichannel transformation. She has also worked with hyper-growth and Fortune 500 companies during her time with Accenture, Infor, and Slalom.