eCommerce sellers, brace yourselves – the year's two most lucrative but perhaps challenging days of the year are right around the corner.


Last year, online Black Friday sales totaled $8.9 billion and Cyber Monday raked in even more at $10.7 billion. By the end of the 2021 holiday season, retail sales during the months of November and December totaled an incredible $889.3 billion. With consumers on the hunt for both gifts and bargains, eCommerce sellers who get these two days right can really maximize profits, turning a good year into an outstanding one.


That's why there's a lot riding on these two days. Aside from satisfying customer expectations and sales targets, digital businesses are putting their reputation on the line and thus cannot afford to make mistakes.


Here are some useful tips ahead of Black Friday and Cyber Monday to minimize setbacks and maximize your online store's performance.
Planning Makes Perfect
The more prepared you are ahead of Black Friday and Cyber Monday, the better your sales are likely to be. Here, it's key to determine which items will be most appealing to holiday shoppers and what sort of discounts would be most appropriate to encourage additional purchases.


Consumers have an overwhelming amount of outlet options at their fingertips, so it's important to find ways to make your sales as competitive as possible. Consider that two-thirds of online consumers expect free shipping for every purchase – so, offer it! It may not be practical all year-round, but it is an excellent sales incentive on these two days.


Keep an eye on what others around you are doing. While conducting competitor research, take note of what they are offering and at what prices, what other incentives they're giving, and any other good ideas you can include in your strategy. This retail reconnaissance will not only help bolster your sales strategy in the short-term, but may also inform next year's strategy as well.
But most importantly, increased sales means increased liability – the more you sell, the higher your exposure. It's essential to be adequately covered, but you don't want to overpay for coverage. It's best to sort out your liability insurance well before the busy season overtakes your attention.
Putting the Logic in Logistics
In many ways, inventory management is a pillar of ecommerce. Get it wrong and your whole sales season can come crashing down.


Take a good look at your historical sales to predict your inventory needs over the peak sales season, and you will be that much more capable of fulfilling orders promptly. Delivery delays due in part to continuing supply chain issues are still causing problems for many industries, so it is best to forgo Just-in-Time (JIT) shipping strategies.


Although you don't want too much remaining stock after the sales rush, it's better to overestimate than to underestimate. You can always sell off excess stock later – but running out of stock translates to far fewer sales and far more frustrated customers, who may not return later.


Delivering your inventory stock is just as important as the stock itself. Big competitors have raised consumer expectations for next day delivery, so if you can find a way to offer it, it would be worthwhile. And if next day delivery is too difficult to support, take the requisite measures to ensure the smoothest delivery experiences possible.
The more prepared you are ahead of Black Friday and Cyber Monday, the better your sales are likely to be. Get it right, you turn a good year into an outstanding one. Get it wrong and your whole sales season can come crashing down.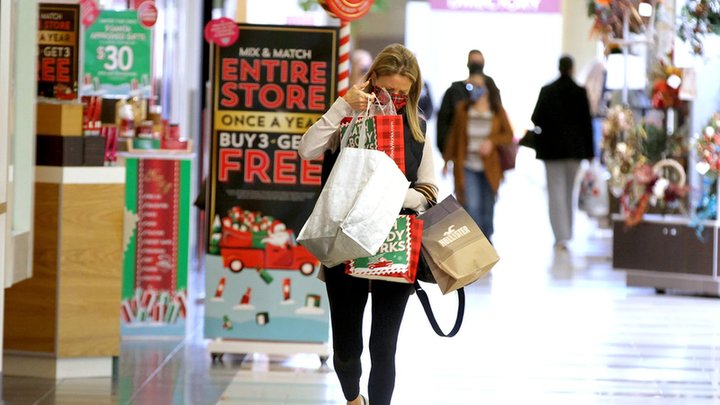 Best Prices Guaranteed
No matter how cheap or expensive, price tags speak volumes. Standing out amongst the seasonal competition means pricing your inventory competitively.


Offering bundles – complementary items sold as one unit at a set price – is a great way to keep prices low enough to entice customers while turning a profit. Aim to price the bundle such that the consumer is saving on each individual item but incentivized to buy additional items as well, which will raise your average order value.
Happy Holidays
Black Friday and Cyber Monday are the most important retail days of the year, and eCommerce vendors need to get it right – the success of an entire year's work can hinge on it. The last thing you want to feel is regret knowing you could have made more sales had you prepared differently.


Consumers are going to pull the trigger on the best deals they can find. To make sure your inventory fits the bill, do your research and listen to the market around you – push the items people want, price competitively, and make sure your delivery network is up to speed.


If prepared and executed sufficiently, it'll be a happy holiday season for both you and your customers.
Maximizing Online Store Performance for this Black Friday & Cyber Monday
By Tom Rotem, Chief Revenue Officer of Spott


Tom Rotem is the Chief Revenue Officer of Spott, a data-powered insurance platform built specifically for eCommerce businesses. Prior to joining Spott, Tom served as the CEO of Chargify, a fintech SaaS company focused on billing and as the VP Sales and GM of Yotpo, a marketing SaaS platform for eCommerce businesses. Tom holds an MBA from Harvard Business School and a BSc from the Hebrew University. Tom is passionate about helping businesses and individuals fulfill their potential. Tom lives in Milwaukee with his daughter.