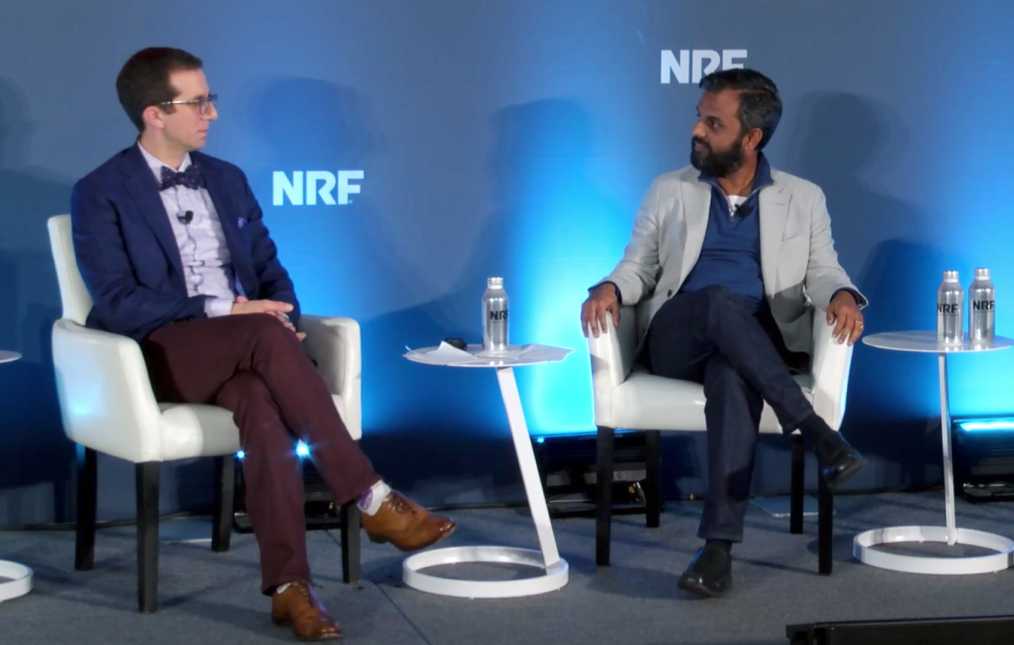 Walgreens, Transforming for Current and Future Needs with AI Demand Forecasting & Planning
Sivakumar Lakshmanan, Chief Executive Officer, antuit.ai, part of Zebra Technologies steered an exciting discussion on how Walgreens transformed their forecasting and demand planning process with the support of antuit.ai technology. Walgreens, serving nine million customers' health and wellness needs across almost 9,000 stores nationwide every day, is a shining example of an AI demand forecasting solution implementation. The pandemic only accelerated Walgreens' long-term initiatives, moving beyond weekly print ads to harness data-driven technology. This shift allowed them to reach customers via loyalty programs and app-based engagement, leveraging various demand influencers and hyper-targeted forecasting -- incorporating seasonality, events, even local weather. AI-powered solutions from Zebra's antuit.ai have enabled Walgreens to better shape demand planning around customers' daily lives. For retailers attending the session, Sivakumar emphasized the importance of recognizing the need for change and being willing to take a leap of faith to transform their demand planning process.
In his presentation, Andy Kettlewell, Group VP of Inventory and Analytics at Walgreens, emphasized the rapid changes in customer behavior and the accelerated adoption of new technologies and fulfillment methods due to the pandemic. Walgreens embarked on a demand transformation journey back in 2019, well before the pandemic hit, and has since leapfrogged its competition in predicting, planning, and inventory placement. In fact, Walgreens is now an evangelist for the use of AI in demand forecasting and planning.
Andy recollects that Walgreens had identified three areas that were already changing with customers back in 2017-2018. First, Walgreens changed how it talks to its customers. Over 17 years ago, when Walgreens had approximately 3,000 stores, predicting demand was a fairly straightforward process. Walgreens could gauge customer interest based on the weekly ad it printed and distributed through newspapers such as the Chicago Tribune or the LA Times. However, this model of retailing was fairly static and outdated, particularly as customers' preferences began to evolve over time. In the mid-2010s, Walgreens recognized the need to adapt to these changes and began to transform its approach. For example, it abandoned the weekly Sunday ad and instead started engaging with customers through its loyalty program and personalized media via its app. "This new approach has introduced different stimuli for our customers and allowed us to better connect with their needs and preferences," notes Andy.
The second area was how Walgreens served its customers. By investing in health services such as immunization, in-store testing, audiology, and vision care, Walgreens recognized that this would contribute to changes in buying patterns from what was happening before. "As you serve your customers differently, we knew that this would lead to dynamic changes in demand patterns," notes Andy.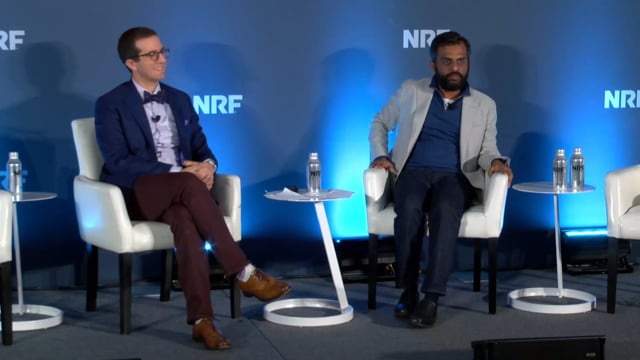 The third area was external factors influencing customer behavior. Walgreens recognized that its customers receive messages and influences from sources beyond just Walgreens. "There are a multitude of external factors that impact consumer demand, and it would be presumptuous to assume that we are the only voice influencing our customers' behavior. To best understand and predict customer behavior, we must be aware of the messages and influences that they receive from other sources, such as viral social media trends or the opinions of influencers. Additionally, we must also consider the impact of macroeconomic factors and other changes in our customers' lives, such as job loss or shifts in purchasing power. It's clear that customer behavior is evolving, and it's imperative that we adapt our tools and strategies to meet their changing needs," said Andy, "Failing to do so will ultimately result in missed opportunities to serve our customers effectively." Walgreens currently uses over 50 external data streams that influence demand, and while some may fail, they are reaping results from just a dozen external data sources.
Andy admits that fully understanding consumer demand is something that businesses might never achieve, but it's important to understand the different influences of demand to steer the business, not just with today's inventory, acquisition, and allocation but with longer-range business planning cycles. Andy then went on to discuss how the company is using artificial intelligence (AI) to enhance its demand planning strategies. He argued that the old tools for demand planning, such as core regression and basic statistical analysis, could no longer accurately predict customer behavior. Walgreens is aided by a wealth of data, including over 100 million active members in its loyalty program and a strong infrastructure for collecting data. "As we delved deeper into the technology and tested our hypotheses on demand influencers, we discovered that our planners - who are closest to our customers and categories - had intuitive insights on what was happening with demand, and the technology validated these insights more often than not. Instead of changing the system to match the intuition, they were able to explore new hypotheses of what could be influencing demand at a granular level for every item in every store every day, and in some cases, hourly demand. Although we were initially concerned about the adoption curve and the complexity of dealing with multiple variables, we found that the technology reduced the number of manual touches and manual work our planners had to do, while also teasing out insights that they inherently already knew," says Andy. Walgreens is less concerned about SKU level forecast accuracy and more concerned about fulfilling consumer demand, ensuring that they always have a solution on their shelves at any time. Walgreens views itself as having a very big responsibility in its communities, with life-saving medicine, and aims to be there for its customers at all times.
Andy believes that AI will become as ubiquitous as having data science as part of the end-to-end demand planning and supply chain execution. He stresses the importance of focusing on customer satisfaction as the Northstar and notes that the full lifetime value of a customer and patient is far more valuable than forecast. Andy recommends having a growth mindset and a willingness to continually learn, as waiting for perfection in forecasting will cause businesses to fall behind.