The Tech Effect: Strengthening the Omnichannel to Meet Consumer Demands
Produced by SOTI
Shash Anand SVP, Product Strategy SOTI Inc.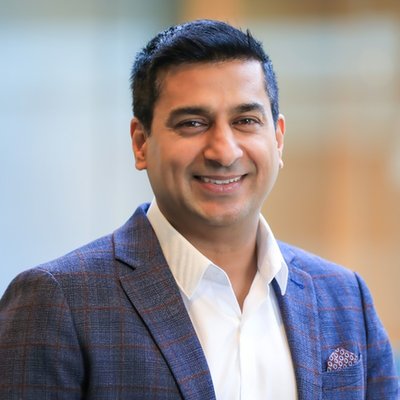 Global events the past 2 years forced almost everyone to shop online. The thought was, once the pandemic ended, they would keep doing so. In 2022, consumers returned in-store; but they want the information, personalization and convenience of online, within stores. In this session, SOTI's SVP of Product Strategy Shash Anand examined issues consumers face in the omnichannel, changes in consumer attitudes, how retailers can capitalize and technology's role in it all.

Shash shared results from a global survey of over 10,000 consumers, indicating that 88% have experienced issues while shopping, the most common being expensive items, unavailable items and slow delivery times. Consumers prefer to buy online for direct delivery, but also want the option to buy online and pick up in store. The report also found that 54% of consumers want a sustainable return option from retailers. Shash suggests retailers can deliver a superior shopping experience by strengthening their omni-channel, which includes giving customers flexibility in the way they shop, offering a sustainable shopping and shipping experience, and using the SOTI platform to manage mobile and IoT devices.

Shash highlighted the importance of personalized shopping experiences to customers, citing the results of a survey which shows that 50% prefer to shop with retailers who offer personalized experiences. Customers also demand real-time information about product availability and want to purchase items with sustainable packaging. Shash argued that providing real-time information, offering curbside pickup, equipping store associates with mobile devices, and leveraging technology are critical in delivering an omni-channel experience. Shash suggested that SOTI's solution, the SOTI ONE platform, can help retailers provide a personalized shopping experience.

Shash shared a success story about how Delivery Hero, a food delivery company in Europe, used SOTI's technology to scale up from managing 200 to over 500,000 restaurants and delivering over 1 million meals per minute. They were able to enroll tablets and devices in their management system and push all necessary configurations and security measures in a one-to-many model. SOTI's technology also allowed them to standardize on a single tablet and remotely guide end-users on how to use the mobile application.