Connect, Communicate, Customer-centric: A Modern Approach to the Associate Experience
Produced by Axonify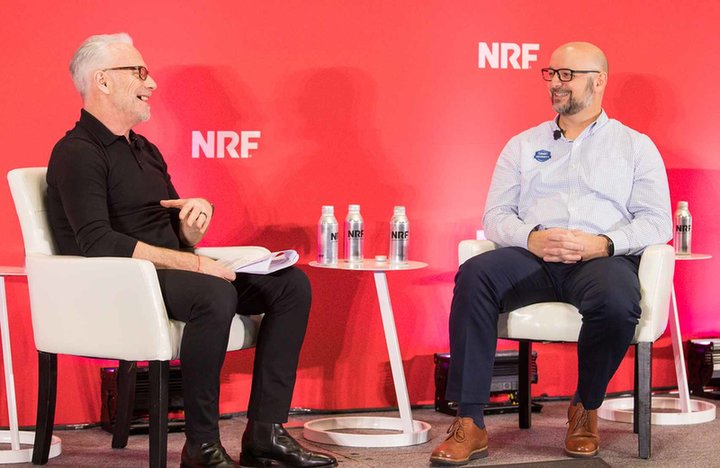 Martin Newman, The Consumer Champion The Customer First Group
Dave Sansavera, Sr. Dir, Learning and Development Lowe's Inc.
One of the world's leading authorities on customer-centricity and customer experience, Martin Newman, and Dave Sansavera, Senior Director of Learning & Development at Lowe's, discuss Lowe's associate learning program and how it empowers and supports their workforce to provide targeted customer experiences, service, and care. Martin explains how Lowe's revolutionary program has made the company one of the most admired places to work and supports colleagues from day one. The duo also discuss challenges in scaling up the program for a large organization like Lowe's and the importance of partnerships with companies like Axonify to enhance the training program.

Dave explains how Lowe's University covers all of the company's learning programs and is divided into different academies, such as leadership, kitchens, electrical, and customer care. The program provides continuous learning experiences that prepare associates to better serve customers. Additionally, Dave describes how Lowe's partnered with Axonify to create "Lowe's U," an application designed to deliver training that matches the fast pace of retail, moving away from one-and-done training and focusing on blended learning to teach how all aspects of the business fit together.

He further explains the importance of employee empowerment in customer service and discusses a competitive gaming system that provides product knowledge articles to employees, improving their engagement and feedback. Using this platform not just for onboarding and training, but also for selling, employees have become more confident and effective in their work. Dave shares a heartwarming example of how an employee used the platform to solve a customer's problem and received positive feedback, making her colleagues feel more empowered to interact with customers outside their areas of expertise.