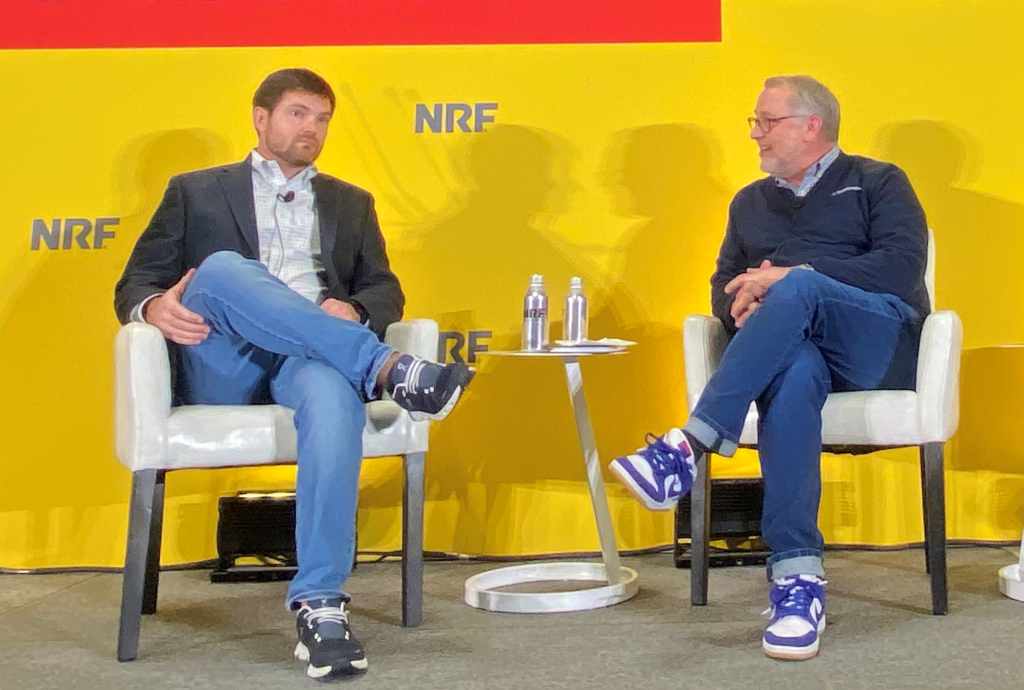 The New Shopper Journey is Powered by an Agile Supply Chain
Jon Carson, Senior Vice President, Retail at Blue Yonder was joined on-stage by Foot Locker's Danny Knopp, Vice President of IT and Commerce. They discussed how the shopper journey has evolved, and why retailers risk being left behind if they don't improve their omni-channel offers. Danny shared the company's journey around inventory and how stores and distribution centers (DCs) play a role in ensuring fulfillment and the need to migrate and uplift from legacy tech into more cloud technology. He also discussed diversification, which has been a big part of their strategy from a merchandising standpoint. As a result, they have been enabling technology in the background to help both their merchants and stores to ensure Foot Locker has the right inventory in front of its consumers. Danny also shared that it comes down to people, processes, and technology, and picking the right partners like Blue Yonder has helped them be successful. Danny also discussed the shift from being a product-led to customer-led company and how that resulted in expanded market share. Key takeaways from the presentation were how they improved the digital experience for shoppers, grew online penetration and brand preference, increased fulfillment flexibility to reduce time to serve, and reformatted stores to tailor to changing market needs to build their reputation as an authority in sneaker culture and deliver the best selection and service in the industry.
Danny's team oversees the merchandising, supply chain, and inventory teams globally. "We've been heavily focused on building out our e-commerce and digital front-end mobile apps in recent years. However, we neglected our backend technology or core technology in the process. If we want real-time inventory in front of the consumer, we need to start with upgrading our legacy tech in the backend. That's why our main focus has been on upgrading our technology and driving Blue Yonder, powered by Microsoft, into a SaaS solution they offer. By doing so, we can put real-time inventory information in the hands of our consumers and our store employees, whom we call "stripers". We want to empower them to make decisions using this information, right on their cell phones."


He further adds, "Our in-store knowledgeable stripers are true experts who leverage their expertise in sneaker culture and play a key role in guiding and assisting customers throughout the buying process based on what they are looking for. We would like to empower then with real-time access to data, such as whether we have your size and the availability of products. This information empowers them to help you make the best purchase decisions. If we don't have what you're looking for, we will happily direct you to our other banners, such as Footlocker, Champs, or WSS within Sidestep or Atmos. Our goal is to ensure that you can shop all of our stores and find the perfect pair of sneakers that meet your needs."