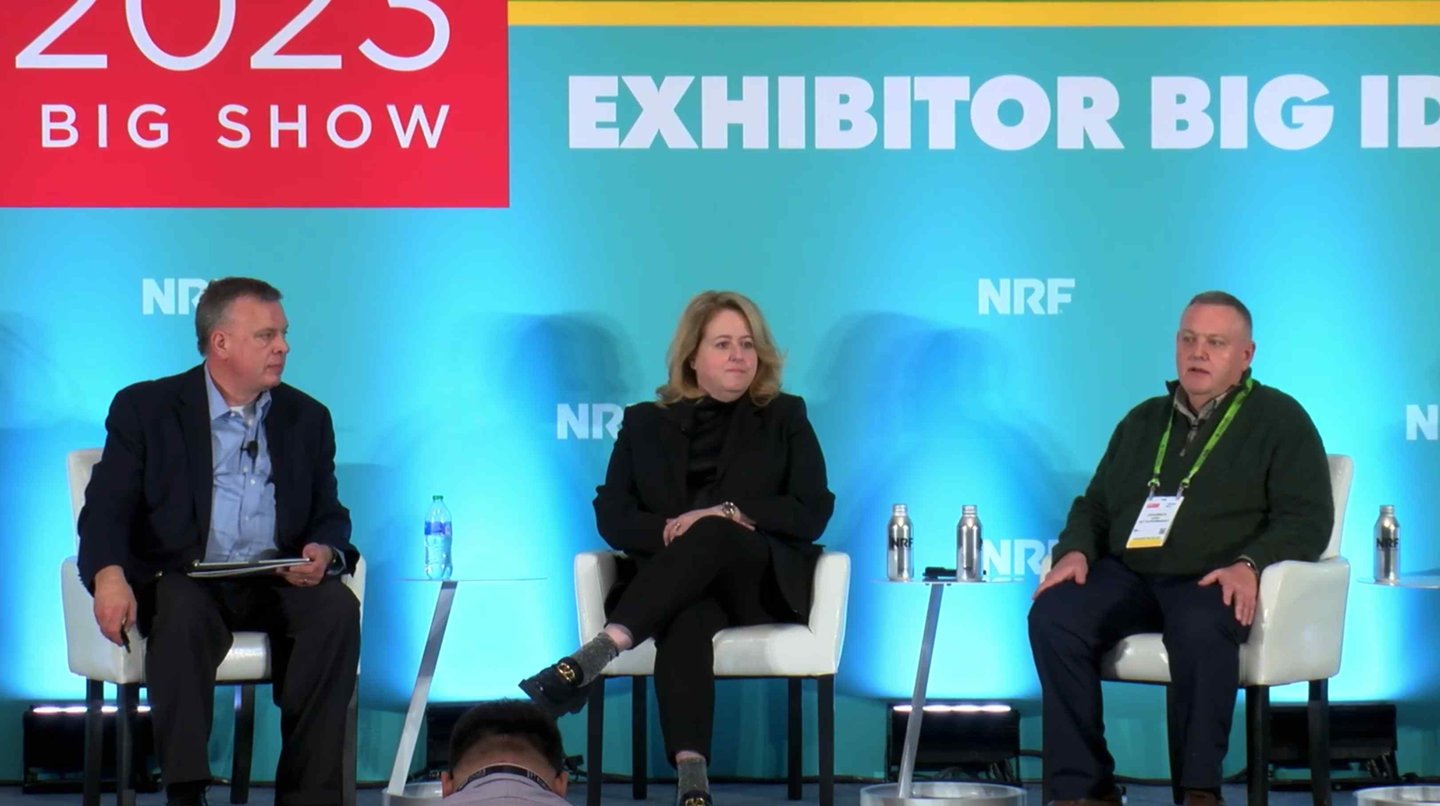 Retail's Third Annual CIO Fireside Chat
Gene Bornac, Chief Strategy Officer at enVista, led a thought-provoking discussion with CIOs on the challenges and opportunities facing the retail industry in the "new normal" characterized by economic uncertainty. The conversation centered on the importance of building roadmaps and managing digital transformation, while staying agile and adaptable in the face of changing customer expectations. The speakers explored various technologies and strategies that can enhance supply chain and retail operations, including "line-busting" technology that reduces waiting times for customers and the impact of third-party logistics companies on the customer experience. They also emphasized the need for forecasting and inventory management to optimize product distribution, reduce touchpoints, and increase profitability. Furthermore, the speakers discussed the potential of emerging technologies such as artificial intelligence and machine learning to improve supply chain operations and provide actionable insights. By leveraging these technologies, businesses can plan for future disruptions and transform their fulfillment strategies to bring products closer to customers. The discussion concluded with an intriguing paradox: while increasing distribution center construction, retailers must simultaneously push products closer to customers. This requires careful consideration and a strategic approach that leverages technology and prioritizes customer needs. Overall, the discussion highlighted the crucial role of digital transformation in driving success in the retail industry, both in the face of uncertainty and as a means of staying ahead of the curve.
Shira Yoskovitch, VP, Corporate Development & Transformation, SCI Group, a Canadian third-party logistics provider (3PL), discusses the use of automation, data visualization, and artificial intelligence (AI) in their industry. Shira discusses the challenges faced by 3PLs in helping their clients turn over their inventory as quickly as possible, maintain visibility, and balance inventory velocity concerns across regions and geographies. She notes that the speed of turnaround has escalated during the pandemic and that the 3-year roadmap approach to planning is gone, with more emphasis placed on shorter 90-180 day horizons. Shira stresses the importance of clarity on a company's core value proposition in the marketplace, establishing a stable foundation with assuredness and stability that can enable flexibility and speed in iterating on top of it. She also emphasizes the need for companies to pay attention to consumer behavior and the patterns of returns to gain insights into what's working and what's not. Companies should focus on what is core to their value proposition and pick a few paths rather than going all-in on a bunch of different paths that most companies don't need. Shira also notes that operations for a 3PL in large volume and less frequent orders differ from operations with numerous orders and ship points. SCI's investment in technology is aimed at integrating the various client systems and providing customers with the fastest, cleanest, and most packaged data set possible. The company believes that AI can be used to give a problem-solving aspect to their data analysis and enable predictive analytics. The use of visualization and data analysis helps SCI to provide customers with dials to turn, helping them to understand and respond to disruptions like COVID-19 in a timely and frictionless manner. The goal is to make decisions in the central nervous system of the company's planning and turn them into actionable steps for employees on the ground. Overall, Shira highlights the important role technology plays in providing ESG benefits, streamlining operations, and improving the customer experience.
Chadwick Hamby, VP of IT, Pet Supermarket, discussed the challenges in managing the supply chain in the era of e-commerce and the importance of balancing the needs of digital and store operations. He emphasize the importance of accurately forecasting replenishment demands and leveraging safety stocks and infrastructure costs to manage uncertainty around vendor availability and international shipments. He also discusses the need to shift the mentality of the supply chain, which involves rethinking inventory sourcing and storage, as well as investing in technology that offers options around inventory, such as immediate substitutions, filler-kill models, and real-time inventory synchronization. He observed that the store operations and their key performance indicators (KPIs) have evolved in response to the shift toward e-commerce, with an increasing focus on adjustments, cycle time, and controls for discrepancies in inventory. Finally, he suggests that to ensure profitability, it is important to build technology that helps speed up the process, better control the inventory coming from the distribution centers, and reroute inventory when necessary to optimize transportation costs.