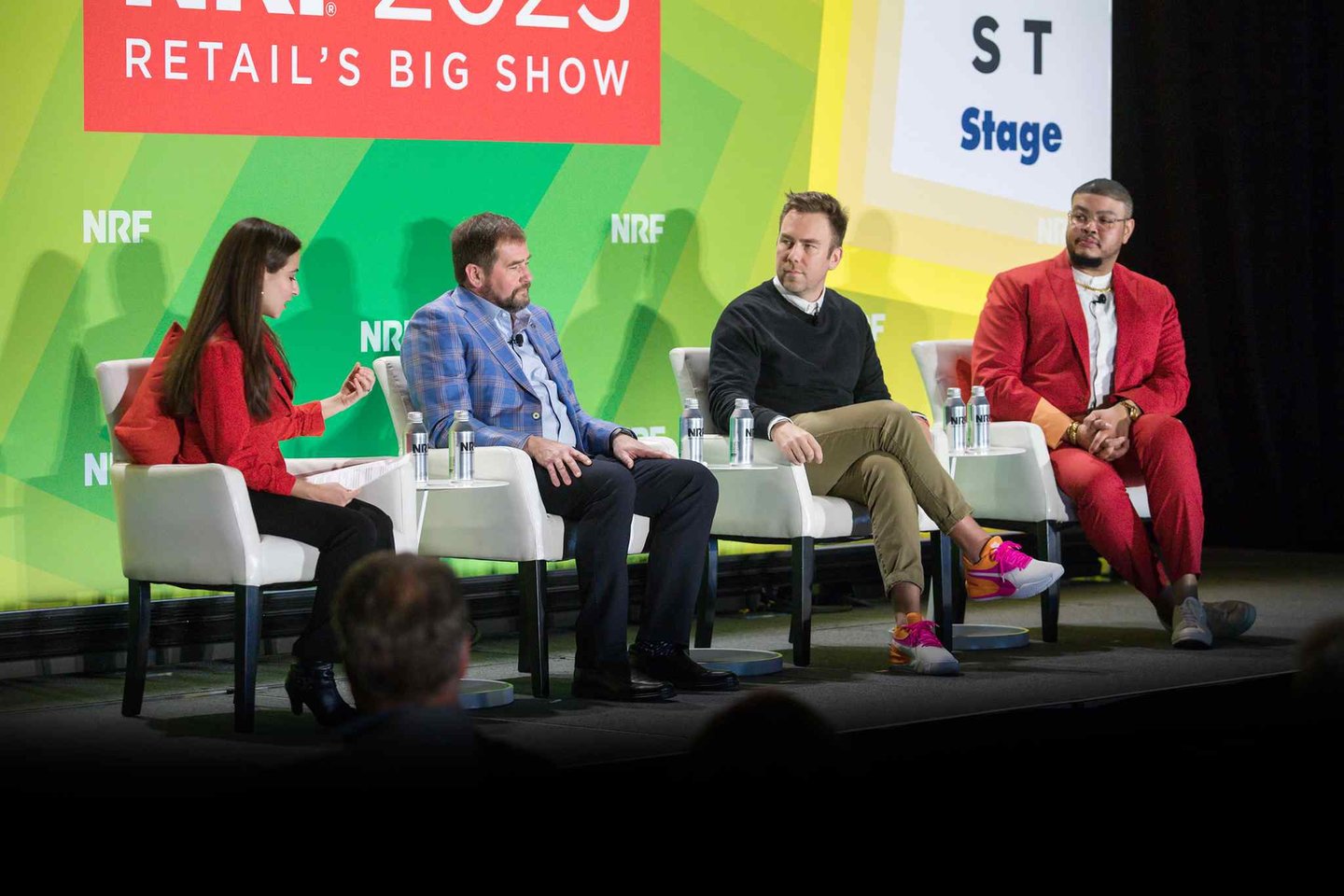 Restaurant Brands That Don't Play by the Rules
Joanna Fantozzi, Senior Editor, Nation's Restaurant News moderated a panel featuring Travis Freeman , Senior Vice President, Demand Generation, Inspire Brands, Jamie Richardson, Vice President, White Castle and Christopher Thomas, Moore, Senior Vice President, Customer and Store Experience, Domino's to discuss where the restaurant industry is headed and how innovation and evolving technology are making customers' experiences easier, faster and more delicious. Operators are rethinking everything from menus to media and from data analytics to who's manning the deep fryer.


Following are some of the thoughts shared by the speakers:
Travis Freeman, Senior Vice President, Demand Generation, Inspire Brands: Inspire has deployed best-in-class demand generation capabilities to reach consumers wherever they are: in other words, letting customers tell them where they want to convert. We have created a single technology platform for our family of iconic brands, which includes Arby's, Baskin-Robbins, Buffalo Wild Wings, Dunkin', Jimmy John's, and Sonic. Using the same tools across brands means we've been able to accelerate demand generation initiatives much faster than the competition.
We've also prioritized loyalty and full-funnel measurement better to understand the needs and preferences of their guests. For us, opting into loyalty programs and exchanging data is a vote of confidence that there will be an equitable exchange of goods and services: discounts, access to new products, or even faster food pickup. Measurement involves exploring metrics like favorability, consideration, or awareness and how they directly impact conversion. It's solving challenges like these will shape and define the restaurant industry for years to come.


Christopher Thomas-Moore, SVP, Customer & Store Experience, Domino's: Domino's loyalty program is focused on the consumer value equation, which for customers includes both real value and perceived value. We have found that navigating and managing customers' perceived value requires bringing together customized data and technology innovation. Having a dedicated team, focused on these efforts, is important to driving the key innovations to make a program like this work.


Jamie T. Richardson, Vice President, White Castle: Not playing by the rules means more than ever that brands everywhere need to ask customers good questions – and then listen intently to what customers say. And most importantly – act on the insights that follow. Engagement is the name of the game – and going beyond mere utility to create relationship isn't just a 'nice to have' – it's a need to have. At a family-owned business like White Castle – with a regional, not global footprint, the secret to success remains empowering team members. Employing technology that's smart and focused – both in the restaurant and for consumer facing opportunities needs to be integrated into the culture and expression of the brand. Which is how we hope to remain focused on the White Castle vision – 'feeding the souls of craver generations everywhere.'