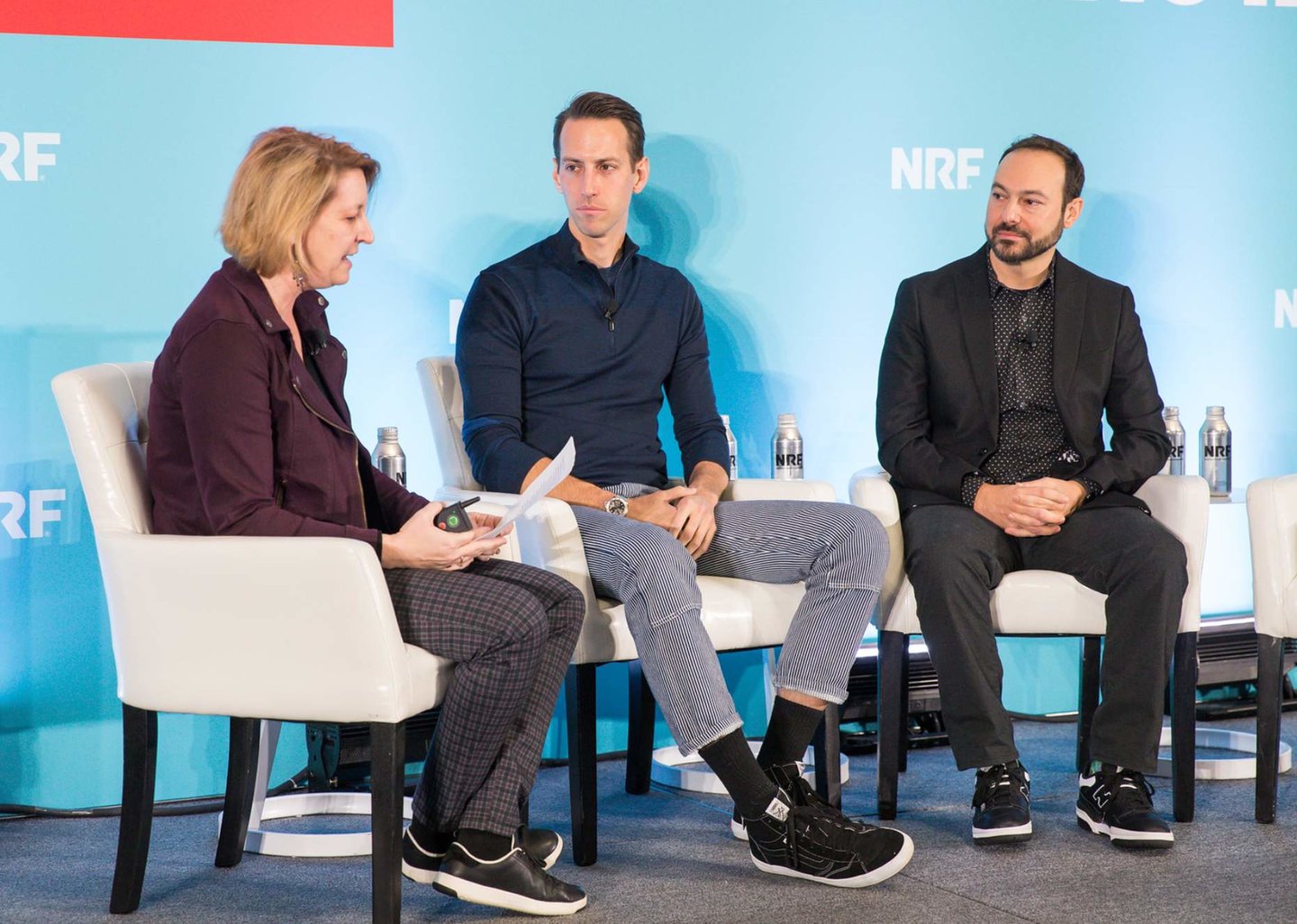 Getting Real about Cloud POS and The Future of the Store
Nikki Baird, VP, Retail Innovation Aptos moderated this session wherein the panelists discuss the role of the store in the digital age, and how they approach full line stores and off-price stores. Topics covered included shoppers' expectations when in-store, the value of pop-up shops, pop-up strategies and the importance of being where the customer is. The panelists discuss how customer expectations have changed during the pandemic and the role of technology in meeting those expectations, especially in supporting immersive store experiences. Paneslists, Calvin from VF Corp/Dickies and Dylan from New Balance, also discussed their companies' adoptions of Aptos ONE POS, a cloud-native, mobile-first solution.
Dylan Bruntil, Global Director of Retail Technology New Balance, discussed the importance of customer experience in retail and how technology can enable it. Manufacturer of footwear and apparel, New Balance has 41 offices worldwide, including six owned manufacturing facilities in the US and one in the UK, and has 8,000 associates and 3,500 stores, a mix of corporate-owned and third-party licensee partner stores. Its store base largely comprises factory outlet stores and full-price in-line stores, and the latter provides a more personalized and premium brand experience. Despite the rise of e-commerce, store traffic has seen double-digit increases throughout 2022, demonstrating the importance of brick-and-mortar stores. Dylan stressed the need to immerse customers in the brand and experience, to help them find what they are looking for, and exceed their expectations. Dylan emphasized that while technology is important, it should not be for technology's sake, but rather an enabler for the customer journey. He discussed the implementation of the Aptos platform, a flexible and mobile solution, which reduces the hardware footprint in the stores and enables the associates to become untethered from the cash desk and put technology in their hands. The solution set empowers New Balance to create new experiences, use microservice and API-based components, and tether them back to the technology platform. Dylan also talked about New Balance's core values, and how they would never put in a solution that was not resilient. He described how moving the in-store server to the cloud has reduced the hardware footprint in the stores, made the implementation faster, simpler, and less costly, and enabled the company to do things that were not possible before.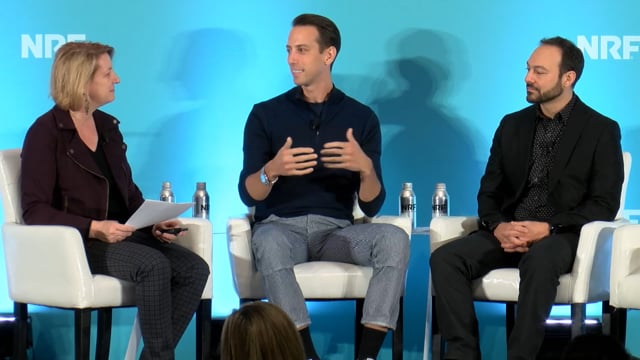 Calvin Anderson, Vice President of Global Digital at VF Corporation, which oversees brands such as Dickies, SmartWool, and Ultra, opines that while the store still holds significance, it has assumed a secondary role to digital during the pandemic. Customers increasingly purchased products online and the store now needs to provide an elevated experience where shoppers visit with purpose, rather than engaging in random browsing. Calvin advocates for a store that makes sense to the consumer and is introduced in a manner similar to the website. He recognizes that there is a wealth of content online that presents an opportunity to get to know a brand and stay relevant. In line with this, Calvin emphasizes that the store's environment should be designed to complement the brand's digital presence, making it effortless for customers to connect the two. He emphasizes the importance of establishing an emotional connection with a brand, especially for legacy brands like those in VF Corporation's portfolio, to remain relevant and avoid commoditization. He states that legacy brands can showcase their DNA to the consumer, creating an emotional attachment to their products. According to Calvin, people still enjoy trying on clothes and finding their perfect size in-store. Therefore, he recommends that iconic products should be available in-store for customers to view and try on, taking inspiration from the Rolex watch store that allows customers to try on watches even if they cannot purchase them.
Calvin goes on to discuss the crucial role of technology in the shopping experience. He believes that technology can be quickly adopted and scaled if it is organic to the shopping experience and simplifies the process. Calvin highlights the importance of technology in designing a retail experience that meets the needs of customers in a post-pandemic world. He emphasizes the need to understand the customer and create an environment that provides an optimal shopping experience. Furthermore, Calvin recognizes the significance of technology in enabling good and fulfilling work for employees, emphasizing the need for companies to evolve to meet the demands of a changing labor market. Additionally, Calvin discusses Dickies' plans to expand its physical footprint and add a transactional element to spaces where it engages with communities, such as skate parks and community colleges. Overall, Calvin stresses that technology plays a major role in enabling companies to provide an excellent shopping experience while adapting to changes in the labor market. He highlights the importance of staying ahead of the curve.