John Strickland
Head of Retail Solutions BOARD International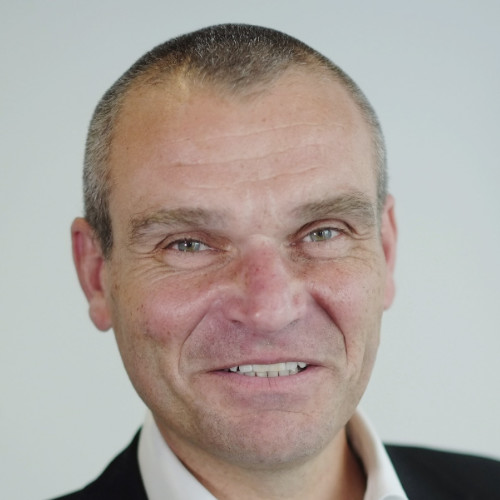 Learn, Understand & Act – The Foundations of Intelligent Retail Planning
Produced by BOARD
Key takeaways from this session:
Discover opportunities to accelerate bottom–line performance and planning transformation
How to drive resilience
How intelligent planning improves collaboration
Highlights from the presentation of John Strickland, Head of Retail Solutions BOARD International:


The world's data is currently doubling every two years, and by 2025, it's predicted to double every 15 hours. Unfortunately, 70% of the world's retail data is considered dark or black data, providing no value. It's the 30% data that matters. How much of it do you currently know? Every hour, the global retail industry generates a massive 40 petabytes of data, highlighting the exponential growth of data. As a retailer or organization, it's crucial to assess whether you're prepared to manage and harness this surge in data. As a retailers, are you prepared for that explosion of data that is going to unfold in years to come?


The explosion of data is changing the business landscape, making decision-making more complex with more stakeholders, variables, and data to consider. The impacts of this data explosion extend beyond the enterprise, blurring the alignment of strategic, tactical, and operational planning. Traditional planning methods are slow, error-prone, and use outdated tools, leading to opaque transformations. To stay ahead of the game, organizations must be on top of their data and adapt to superior planning capabilities, as McKinsey notes, "those who master data and adapt to superior planning capabilities will win."
As retailers try to do more with less, continuous alignment of merchandising, supply chain, and operations is the key enabler for transforming your retail planning. The time for intelligent retail planning transformation is now.
Board's Intelligent Planning Platform delivers solutions that help over retail organizations worldwide plan smarter — enabling actionable insights and better outcomes. Board helps retailers discover crucial insights which drive business decisions and unify strategy, finance and operations through more integrated and intelligent planning to achieve full control of performance. Partnering with Board, global enterprises such as H&M, Burberry, M&S, Max Mara, Pangaia, and Puma have digitally transformed their planning processes and drive resilience and breakthrough bottom-line performance.
John also talked about some of Board's global retail customers who they work with to drive digital transformation. Burberry in London, had trouble achieving their goals with their previous supplier despite two rounds of UAT (User Acceptance Testing). Board de-risked the project and worked with them on a solution that was delivered in just six weeks. Board also worked with the Kering Group, which includes brands such as Stella McCartney, Alexander McQueen, and Gucci, to develop a multi-brand planning solution. Another retailer, a FTSE 100 constituent in the UK, started small with strategic initiatives and then moved on to merchandise financial planning, and then to operations, supply chain, HR, and marketing. "So wherever you are on your journey for retail planning, start small," says John.
M&S began their partnership with Board in the Office of Finance for a treasury management project and then expanded it to a direct product profitability project. They achieved greater efficiency and effectiveness by analyzing margins at the SKU level and evaluating direct and indirect costs. They clustered stores based on demographics to identify which ones were effective for promotional activity. As a true integrated business planning project, they then moved into supply chain and operations, optimizing SKU rate of sale and improving efficiency in distribution centers by reducing pack, pick, put away time. They achieved a 0.1% improvement in process efficiencies, which for a business their size resulted in millions of pounds of savings. They were on top of their retail planning journey. "The head of finance at M&S spoke highly of our work," emphasized John, reiterating the importance of starting small and having a clear plan no matter where you are on your retail planning journey