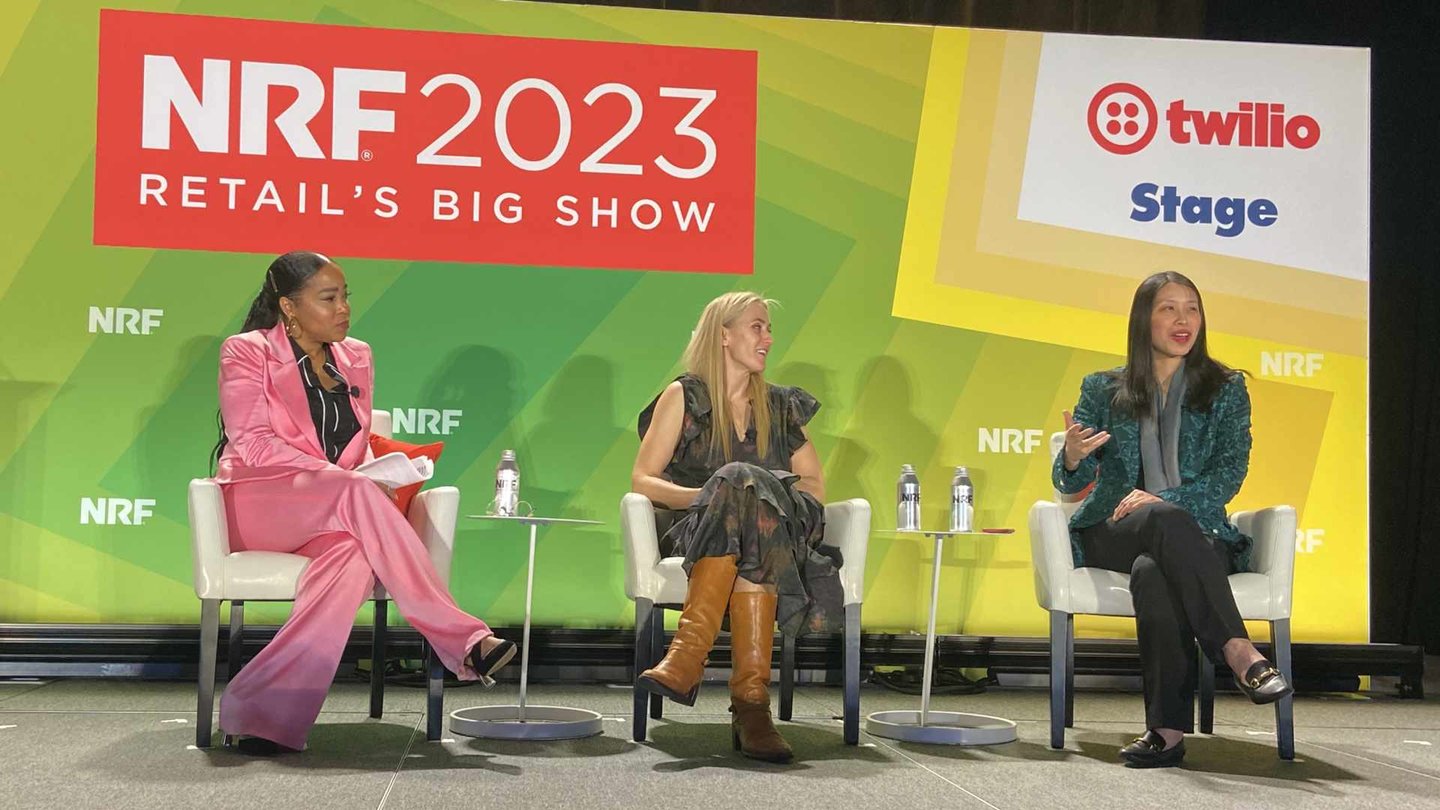 Re-imagining Online Holiday Shopping: How Luxury Brands are Innovating Holiday Shopping Experiences
American fashion house Coach sees growing demand from self-expressive young Chinese shoppers, and is tapping the digital know-how of Alibaba Group's luxury platform to meet it. Coach is one of the pioneer brands on Tmall Luxury Pavilion, Alibaba's dedicated luxury platform that connects the world's most coveted luxury brands with millions of luxury consumers in China. In this panel, Alibaba's Mei Chen and Coach's Renee Klein discussed ways for luxury brands to succeed on the platform, including tapping into Tmall Luxury Pavilion's holistic consumer profiles to inform marketing activations, using holidays as a way to engage consumers, and utilizing digital tools like livestreaming and virtual reality. This panel gave a glimpse into the future of online luxury retail and how digital innovations are unfolding in China.
During the conversation, Livestreaming techniques used in campaigns were a major focus in order to increase engagement and conversion. "It's something very specific for the Chinese audience, but when you know that that audience represents 1.4 billion consumers, it's something that you and your product teams want to invest in," said Mei Chen. She further pointed out that in the East, "Key Opinion Leaders" (KOLs) are the driving force behind livestreaming, rather than the "influencers" often utilized in the West. KOLs are individuals who possess specialized knowledge in a particular product category, which earns them a dedicated fanbase and credibility among viewers.
"The Chinese market, especially in the luxury industry, offers a glimpse of what retail luxury looks like for the next couple of years in the Western market. It's an incredibly digital and innovative market." noted Mei Chen highlighting the fact that the Tmall Luxury Pavilion technology suite offered by Alibaba, enables brands to create unique virtual environments for consumer engagement and features 3D product visualization. Tmall Luxury Pavilion is the only Chinese marketplace platform that works with the leading 5 luxury conglomerates around the world. This talk provided a glimpse into the future of a shopping channel that has yet to gain mainstream popularity in the U.S., but could still prove promising for retailers who take the initiative.
"Tmall has been a major force in China for a long time, transforming and reshaping the landscape. For Coach, it was clear that the best way to reach our target audience was to be on the largest and most prominent platform available," noted Ms. Renee Klein. She highlighted that Coach has achieved significant success by launching livestream content that coincides with individual Chinese holidays. She also shared a list of several important dates that have commercial implications for retailers, explaining that in China, each holiday presents an opportunity to engage potential customers and attract new target demographics, especially Gen Z.
"The experience that we've had with Alibaba and China has allowed us to quickly and iteratively test some of the programs that have fundamentally driven our growth and success. I've always looked at China as a looking glass into the future. I think the behaviors that are being initiated there will at some point come into your market or come into North America. It's fascinating to understand the behaviors occurring in China, which can be applied globally to local markets. It has been a driver of innovation and understanding how consumers are going to ingest content and information and combining that with shopping," said Renee Klein.