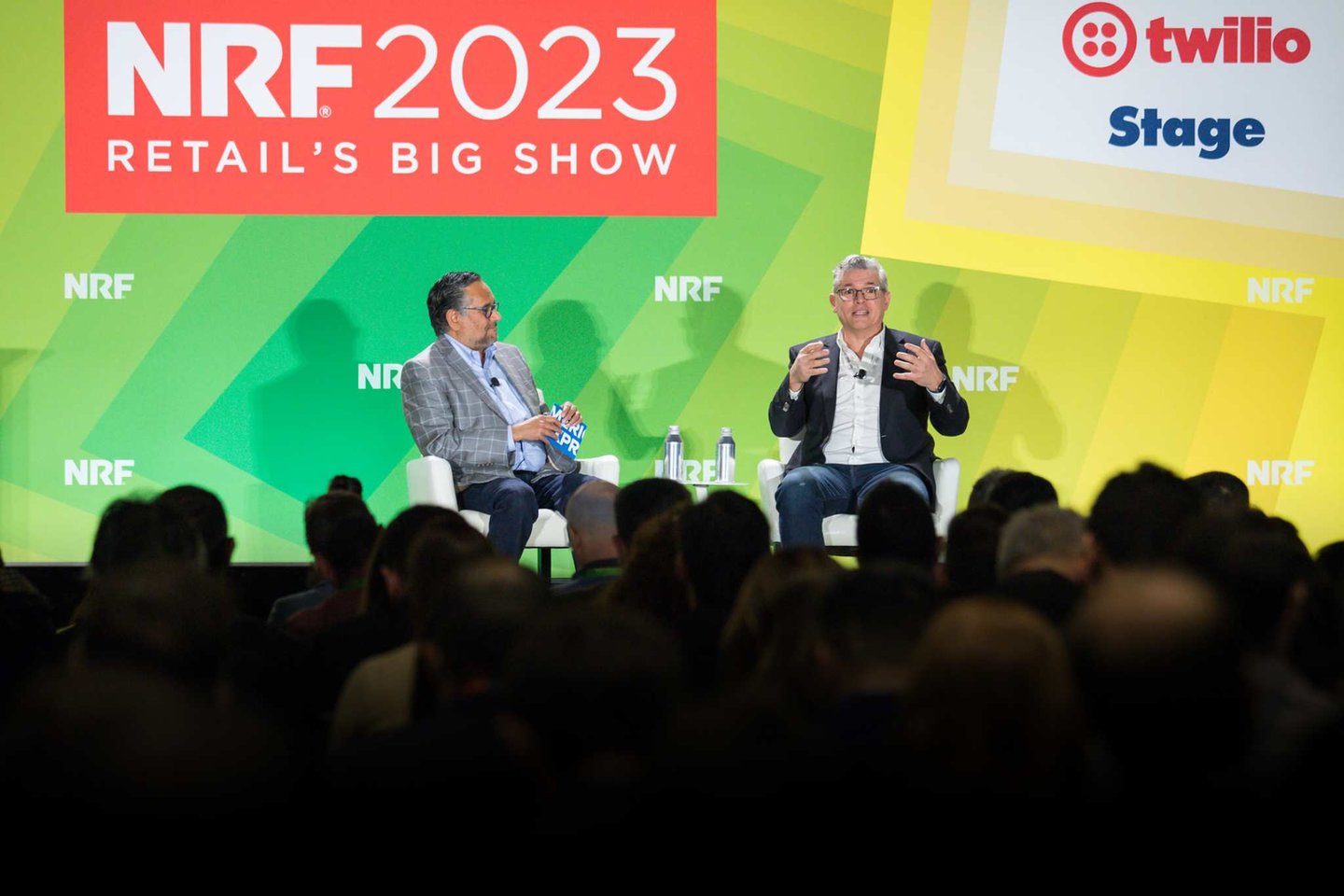 Beyond Bricks: How LEGO Blends Physical and Digital Experiences to Create Retailtainment
Lorenzo Soriano, SVP, Merchant Services U.S., American Express, facilitated a dialogue with Martin Urrutia Islas, the Global Head Retail Experience of The LEGO Group, to delve into the ways in which LEGO is strategically combining both physical and digital engagement to cultivate unforgettable experiences that effectively showcase the essence of the LEGO brand.
LEGO recently celebrated its 90th anniversary--an extraordinary achievement for a brand that remains firmly at the forefront of innovation. Despite being nearly a century old, LEGO remains a relevant and inspiring source of joy for families and children alike, with standout themes such as Star Wars, Technic, LEGO ICONS, and CITY garnering significant success. LEGO has a robust presence in over 44 countries with more than 900 brick-and-mortar stores, making physical retail a crucial touchpoint for the brand to connect with its fans. As a part of its aggressive expansion strategy, LEGO has been rapidly opening stores in China, a critical growth market for the brand, with nearly 100 new stores opening in the region in just the last year.
For Martin, retail stores are much more than a space for mere transactions. Rather, they represent a unique opportunity for LEGO to engage with its customers and create a memorable, immersive experience that goes beyond just making a purchase. As he passionately describes the store experience, it becomes evident to anyone who has visited a LEGO store that it is not just a place to buy LEGO sets, but offer families a place for socialization and meaningful interactions. Martin further emphasizes that the store experience serves as another communication channel for the brand, enabling them to showcase their products and connect with their consumers on a deeper level. The brand values customer feedback, and physical retail stores serve as a platform to listen and understand their customers better. "For us, it's a place where we will engage and meet with our fans ... We see [our stores] as another communication channel or another media channel to be able to present our products and interact with our guests," said Martin.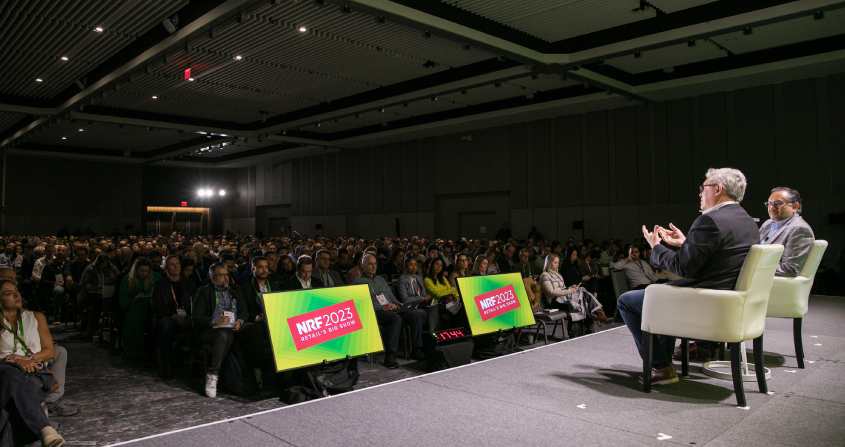 Martin's team at The LEGO Group is responsible for developing, piloting, and implementing new experiences and platforms that engage with shoppers and consumers across various touchpoints in retail. LEGO is investing heavily in experiences and creating different activities tailored to different family members. For instance, they have introduced "LEGO Lates," an event designed exclusively for adults after closing hours. Lego's new "Retailtainment" store concept is focused on engaging and delighting shoppers with a memorable shopping experience. The Personalization Studio allows visitors to design, print, and build their personalized LEGO Minifigure, while the Mosaic Maker lets them create their LEGO Mosaic portrait in just ten minutes. For Martin, the key question in developing innovations on the shop floor is, "What should people think or feel when they are with us?" He emphasizes that the goal is to create experiences that customers will remember, such as being a ninja for a while, rather than just providing fast Wi-Fi. In short, LEGO is using its physical retail stores to create immersive and memorable experiences for its customers, ultimately driving brand loyalty and growth.
In order to offer exceptional experiences in-store and demonstrate concern for customers' emotions, it is essential to truly listen to employees and consumers, according to Martin. Even the physical store model was overhauled two years ago to become more retailtainment-oriented, in keeping with LEGO's innovative nature and love of creativity, he explained. Collaborative platforms such as ideas.lego.com are another example of this creativity, allowing people to share their product ideas and potentially have them developed by LEGO if they receive 10,000 votes. A committee at LEGO then evaluates the feasibility of the proposed idea.
Martin stressed, "We're an innovation company. We love creativity. We actually reinforce and communicate creativity. So we do that not only with the products but across many things that we do in the organization." This philosophy extends to online purchases as well. "We actually see the role of e-commerce as an important way to connect and reach to more shoppers," Martin said. The integration between physical and digital worlds is critical to the company's strategy, with the two spheres becoming increasingly intertwined. However, Martin emphasized that digital experiences must complement and build upon the physical presence, rather than exist in isolation.
Harmonizing physical and virtual touchpoints to deliver a seamless customer experience poses a formidable challenge. To materialize its brand aspirations, LEGO relies on aligning its entire organization and proactively soliciting input from its frontline employees. According to Martin, "our store teams excel at engaging with our customers, which is why we prioritize listening to their feedback."
In response Lorenzo question about navigating the challenges of appealing to new generations amidst the popularity of digital games, Martin asserted that the fundamental desires of consumers remain largely unchanged. "The new generations of consumers do not change so much, because, as human beings, we all like to experience surprising moments and good storytelling," he said.
Lorenzo raised the issue of sustainability in light of the planet's precarious state with regards to resource depletion and climate change, and inquired about Lego's use of plastic as a primary material. In response, Martin highlighted the intrinsic nature of the product to support the company's sustainability efforts, noting that the longevity of the toys, which can last for decades, reduces their disposability. Moreover, Lego has taken steps towards developing bricks made from recycled PET. The company is also exploring alternative materials for their iconic pieces and has implemented a reverse logistics initiative to collect discarded Lego pieces for donation to schools and communities.