Pete Nordstrom, Nordstrom president and Chief Brand Officer and Domenico De Sole, chair of Tom Ford International— Lessons on Creativity, Competition and Making the Right Choices
Attendees at NRF 2023: Retail's Big Show were treated to a live recording of the Nordy Pod, featuring a discussion with Domenico De Sole, chair of Tom Ford International, about a lifetime of business lessons.

Pete Nordstrom: You're a former tax attorney running a major fashion label and business. How did you do it?


Domenico: You can't make yourself creative—you're creative or you're non-creative. But if you're watching people be creative, and you're smart, and you pay attention, you can learn a lot.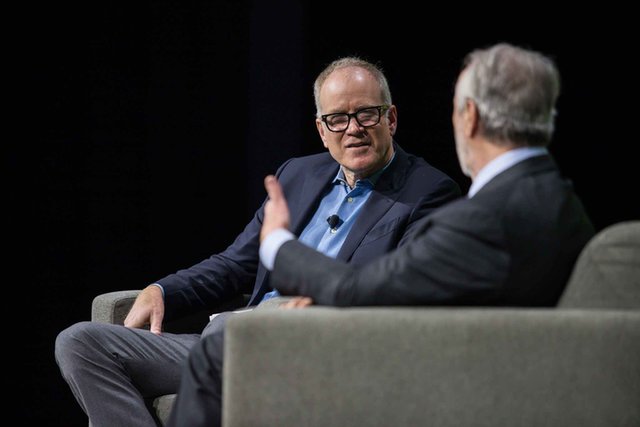 Pete Nordstrom: The idea of art and commerce colliding is fascinating—you took the concept of luxury and made something that was appealing and relevant to the modern world. Was this a conscious effort between you and Tom Ford?


Domenico: That that was the idea. In fact, from the very beginning, the idea was to take Gucci and make it exciting and interesting, which Tom did brilliantly. The intersection of art and commerce really live in stores. Often people say that retail is dead, and everything is moving online—I don't think that's true. People love to go to stores because it's exciting to see the brands' stories. The store experience is one of the most important things in the luxury business and visual merchandising plays a pivotal role in this. 25 years ago, I was leading merchandising for a company, and it became very obvious how important it was to the business—it wasn't just art for art's sake.
The Nordy Pod is a popular podcast that features enriching conversations with Nordstrom customers, employees and notable leaders in retail and fashion who have defined their industries.