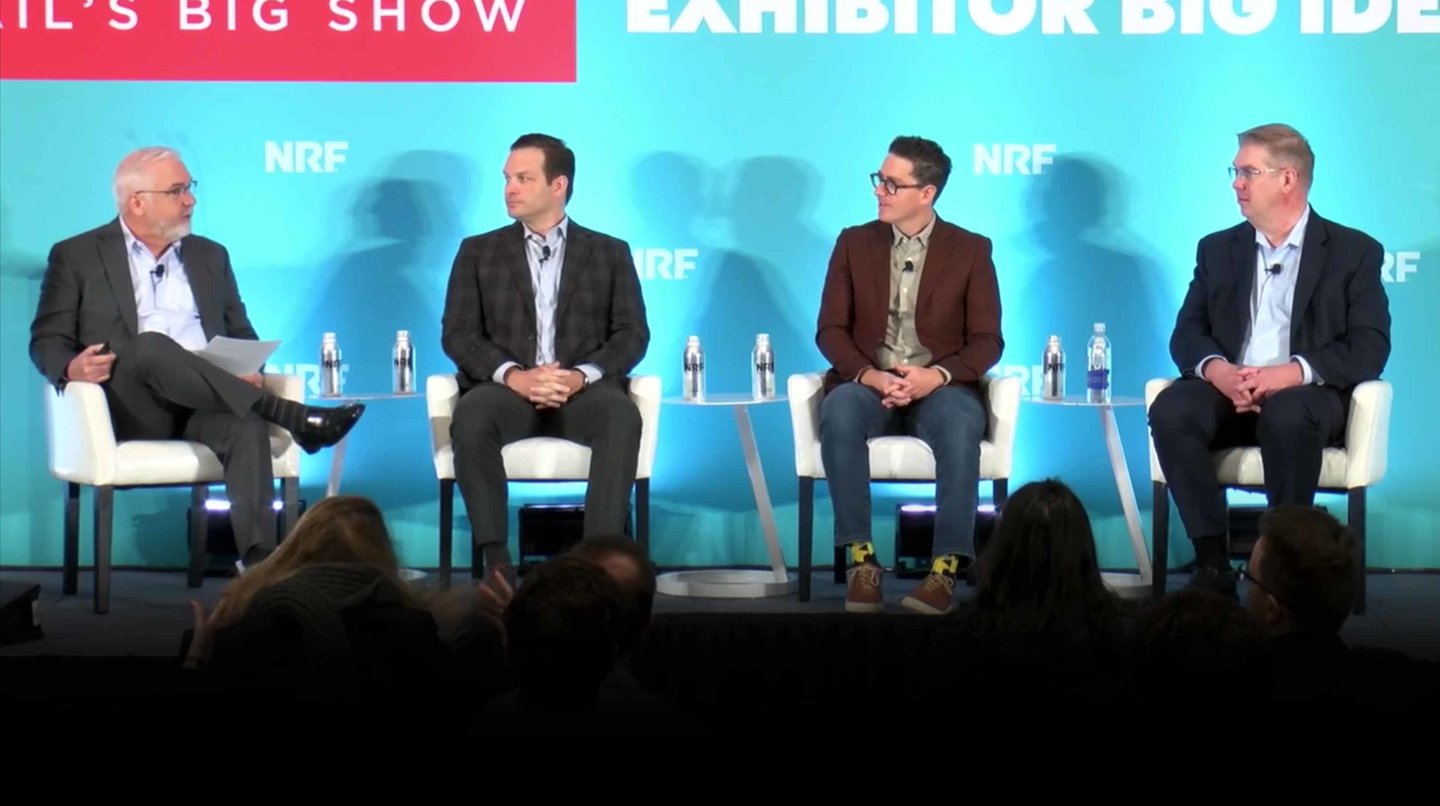 Nailing Demand Forecasts: From Machine Learning to Replenishment and Everything in Between
Scott Bernhardt, President of Planalytics, spoke about nailing demand forecasts. Alongside his customers, Scott discussed the importance of accurately forecasting demand. The panel featuring Planalytics customers discussed machine learning and how it is being adopted by different retailers. They also highlighted the importance of measuring and managing the effects of the weather on business and the need for retailers to make informed decisions on investments that have measurable benefits.
Tyler Scott, Senior Director of Demand Planning and Retail Support for Albertson's, revealed how his team had worked with Playnalytics to integrate weather data into its forecasting for 2,300 stores across multiple categories. The tool overlays weather data onto demand forecasting, providing insights into how weather affects demand for specific products. Scott explained how the data helped him to identify items with weather-related demand, even for items he wouldn't have initially considered affected like peanut butter, and how this knowledge allowed him to improve stock levels and drive sales. Tyler discussed the process of building a benefit case and securing funding for the tool's implementation, as well as the ongoing pilot in the Northeast to test the tool's effectiveness in analyzing how weather affects demand in different regions.
"Accurate restaurant level demand forecasts are needed to power all aspects of Chipotle's business and enable our teams to deliver an exceptional guest experience," said Jeremy Elster, Manager, Data Science, Chipotle Mexican Grill. Chipotle incorporates weather driven demand analytics into its machine learning models and advanced analytics use cases through partnership with Planalytics. "Our forecasts have improved across various metrics, and we've gained deeper insight into consumer purchasing behavior," notes Jeremy. "One of the exciting things about working on a centralized enterprise analytics team is that we get to run through demand forecasting opportunities across the country or across the business with a bunch of different organizations. Leveraging Planaytics platform, Chipotle runs weather-driven demand forecasts, which makes life as a data scientist and a demand planner very easy." The weather-driven demand forecast enables Chipotle to unlock much better accuracy and understanding with what their sales and transactions are.
Ross Giambalvo, Vice President of Inventory Management at HEB discussed the role of predictive analytics in managing inventory. He gave an insight into how the company's inventory management team takes care of forecasting and planning, ensuring adequate stock levels in stores, warehouses, manufacturing, and e-commerce. He also shared how the team has learned a lot about their customers through weather volatility and sensitivity in categories, and how they have built a business case around it. Ross notes that trust is crucial and highlights how the implementation of the system in selected categories helped the team build the business case. He also talks about the commitment of the team from Planalytics to customer success and how it has contributed to the company's shared success.