Preparing for the Future of Retail with Mattel and Shopify
Mattel's success story:
In this fireside chat, Shopify President Harley Finkelstein and Mattel President and COO Richard Dickson discussed the future of enterprise retail. They delved into strategies to break through current business pressures, innovate, and maintain staying power to meet the demands of the modern consumer.
Richard emphasized the importance of innovation in their business strategy and credited Shopify as instrumental in the launch of Mattel Creations, a DTC destination where collectors can find limited-edition, high-end toys. The success of Mattel Creations paved the way for Mattel to move its entire portfolio of brands to Shopify. To do this, Mattel will leverage Shopify's newest offering Commerce Components, a modern and composable solution for enterprise retailers to build their commerce stacks.
Mattel started in a small garage in 1945 as "Mattel." by a couple (Ruth and Elliott Handler first collaborated with Harold "Matt" Matson) seeking to capture the momentum of the post-war baby boom with toys. They started with two brands that are household names to this day — Hot Wheels and Barbie — and have expanded into over 400 brands. Commanding a market cap of over $7 billion (NASDAQ: MAT), Mattle now owns brands such as Fisher-Price®, American Girl®, Thomas & Friends®, UNO®, and MEGA®.
Richard highlighted four major drivers behind the enduring brand: purposeful play, design-led innovation, cultural relevance, and executional excellence. It's by following this playbook that brands like Barbie have become a cultural phenomenon. These core standards connect their business and consumers in authentic ways. He said that authenticity is everything — as is attention to detail. These mandates drive Mattel to go the distance when it comes to new toy introductions.
Barbie, for example, is about inspiring girls' limitless potential. There's also design-led innovation, which means "really knowing your consumer inside and out," Richard said, "and studying the trends that are happening in the world, filtering that through and ultimately developing a product for the narratives that you believe will create relevance and drive demand."
Another example: Mattel's model shop practices best-in-class execution. Not unlike the automotive companies, a full scale-model of each new Hot Wheels vehicle is produced in order to get the smallest details right. Since their introduction in 1968 over four billion Hot Wheels have been produced, the rarest of which have traded hands in the thousands of dollars. "Great ideas come and go," Richard said. But executional excellence is needed to make a great idea relevant.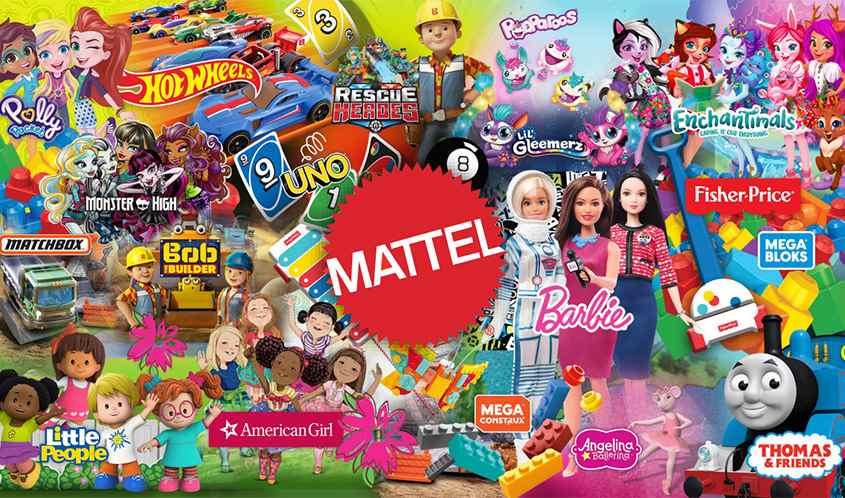 Richard discussed the importance of storytelling in both achieving and retaining high brand value. The immersive experience of visiting an American Girl Store becomes transformational for many families. From the café where the dolls are luncheon guests along with their young parents, to the hospital where a child's cherished doll goes for restoration and repair, deeply understanding the American Girl customer informs the experience.
In the midst of all this play, there's certainly some joy. Richard expressed his delight, for example, at the creation of a Braille version of UNO, developed in partnership with the National Federation of the Blind. There's also exploration of 3D printing, the future of hair texture for Barbie dolls, and AI that allows Thomas the Tank Engine to deliver personalized video messages on Cameo.
As Mattel evolves their customer experience, they're investing in new initiatives, like their Mattel Creations. Richard notes, "Mattel Creations is the perfect platform for us to present limited edition collector products that speak to our incredible fan base as well as attract new fans to our vast portfolio of pop culture brands. Toys as art, and art inspired by toys."
"The craft, the authenticity, the quality that you bring across 400 different brands and all the next brands, that's the reason why we want to partner with you," Harley told Richard. "Obviously, Mattel is a huge brand to have on our website. We love that. But ultimately, we want to enable the future of retail commerce and entrepreneurship. And I think, 75 or 80 years later, you're still doing that."
The keynote session concluded with both the speakers by offering advice to retailers navigating the year ahead: prioritize your consumer, brand experience matters, build community, and exceed expectations at every turn.
(With inputs from the coverage by NRF & the Robin Report)