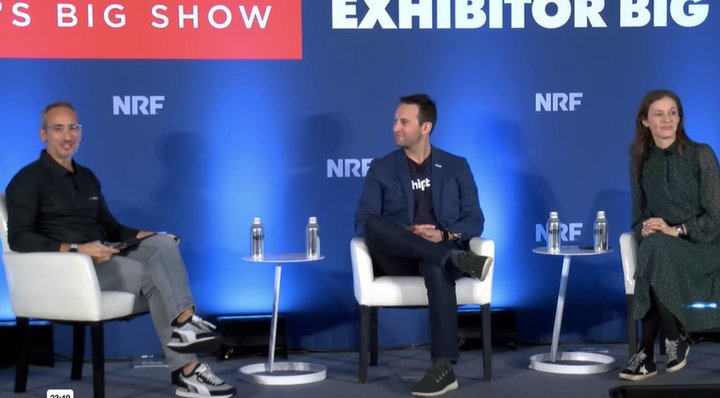 Serge Lazimi, VP of Strategic Alliances & Initiatives at Bringg, joined leaders from Shipt and Salesforce to discuss how retailers can optimize the final touchpoints in the customer journey. The discussion focused on the purchase experience and the post-purchase experience, with the aim of providing actionable insights. The panelists highlighted the challenges retailers face in today's market, including slowing demand, inventory excesses, and increasing customer expectations, which have created a highly competitive environment. To improve the purchase experience, the panelists discussed the importance of showing delivery estimates during the shopping experience, providing delivery slots early on, and offering various fulfillment options that are convenient, sustainable, fast, and affordable. To enhance the post-purchase experience, the panelists recommended investing in the return strategy, offering home collection, and providing clear return conditions. The ultimate goal is to drive customer satisfaction and loyalty and turn them into recurring customers.
Alex Ross, VP, Business Development, Shipt, highlighted the reputation Shipt has for dependable care and service, which is driving more retailers to integrate Shipt's delivery-only offering, Shipt Driven, into their omnichannel strategies. He also discussed the importance of flexibility within the company's traditional shop-and-delivery model, Shipt Marketplace, which is vital for any retailer looking to improve customer satisfaction and loyalty. "A great experience is grounded in choice, ease and convenience," said Alex. "We're focusing on these 'non-negotiables' in many ways. For our Shipt Driven offering, we're creating a seamless transition between a retailer packing an order to a driver delivering it to the customer's door. For Shipt Marketplace, one of our top priorities is curating an unmatched personal shopping experience, whether through the features available in the Shipt app or the ways shoppers and customers can communicate during the shop. Last year, this attention to detail paid off - 92 percent of Shipt orders received a five-star rating. And in the year ahead, we believe we're focused on growing and providing even more customers with top-notch service." Shipt prides itself on the post-purchase experience and aims to be an extension of the retailers' brand by bringing what customers would have expected in-store to their doorstep.
Kimberly Zatlyn, VP of Product Marketing at Salesforce, shared insights on holiday sales in the US, based on data analyzed from over a billion shoppers. She highlighted that despite increased costs of doing business and lower foot traffic, online global sales in the US reached $68 billion, up 9% YoY. Customers sought to stretch their dollar, taking advantage of payment options such as buy online, pay later. Social referrals were up 23% YoY, indicating the strength of social channels. Mobile continued to be a preferred channel, with 75% of digital spend coming through mobile devices. Kimberly discussed Commerce Cloud's ability to offer a seamless personalized experience across the customer lifecycle through a single source of data built on top of the Customer 360 platform. She also mentioned the importance of the post-purchase transaction, as customers expect transparent communication and delivery timelines, and highlighted Commerce Cloud's order management features, including a returns management suite, order on behalf of, and the store fulfillment app. Finally, Kimberly stressed the importance of real-time inventory and the role of Commerce Cloud in helping retailers make inventory data accessible and useful for their customers.